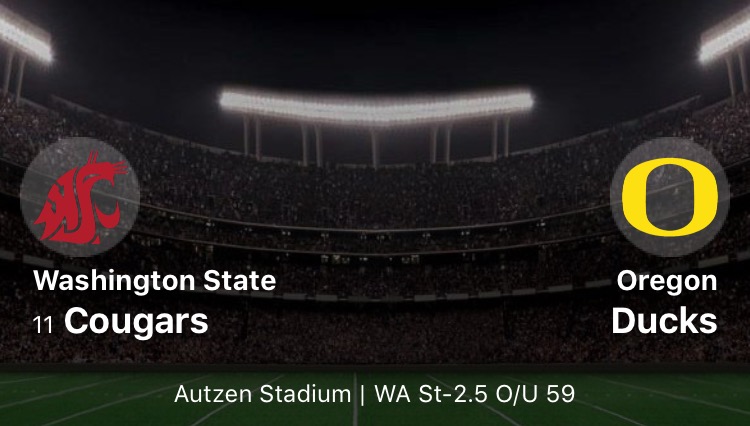 ---
SteemSports Presenter:
@hogan22
---
SteemSports Editor:
@scottybuckets
---
Beat the Bookie is back this week with its lock of the day! There is one game we love tonight and we will tell you all about it, who and how to bet on it, and why.
---
Normally we don't like to take road favorites. We also don't like to take teams that are coming off of an enormous home win the previous week. That will sometimes lead to a letdown.
---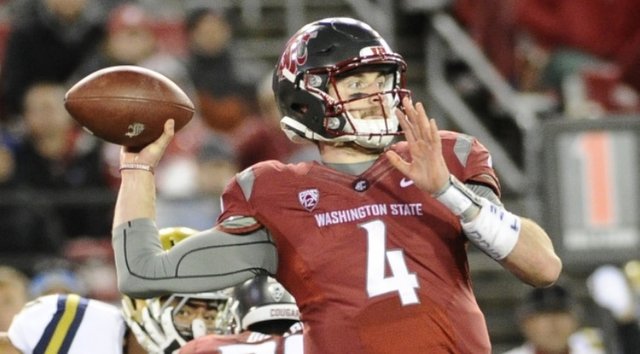 ---
Last Friday night, the Washington State Cougars hosted the #5 USC Trojans. The Cougars won the game and it was the biggest win for the program in over a decade. But this game was on Friday night as opposed to Saturday night. That gave the players and coaches an extra night to party and celebrate and get that out of their system as they then started to prepare for their game at Oregon tonight.
---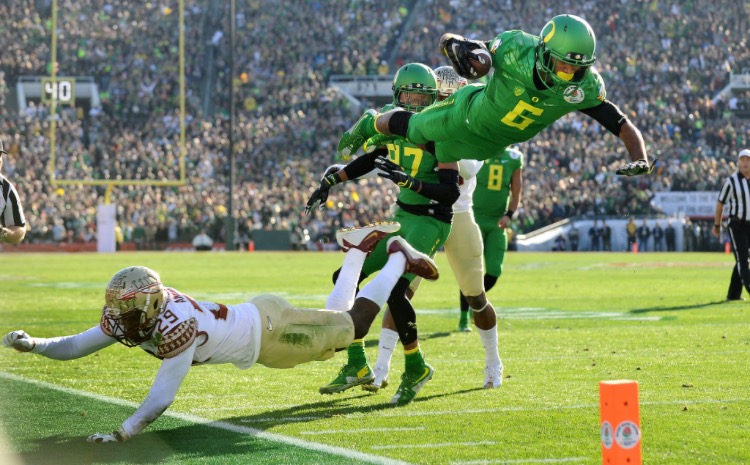 ---
Now let's talk about the "at Oregon" part. The Oregon Ducks have one of the best home field advantages in college football. Eugene, Oregon is a tough place to play. But the Ducks have tons of injuries in key places. Their starting quarterback broke his collarbone and is out. Their backup quarterback got injured last week and may not be able to play. That leaves a freshman quarterback getting significant playing time. Also, their stud running back Royce Freeman suffered an arm injury last week and is far from 100%.
---
The Washington State defense is good. Their pass defense is one of the best in the country. This will force Oregon to be a one dimensional running team. That will be a hard task to try and keep up with Washington State's high octane offense.
---
So how should you bet on this game? The Washington State Cougars are favored by 2.5 points. You can either take Washington State -2.5 at $110 to win $100 OR you can do Washington State on the Money Line to win the game at $140 to win $100. We are going with the Money Line to take out any funny business with the point spread.
---
What do you think about this game? Who are you betting on today? Thank you for following
@steemsports
and you can follow me
@hogan22
Have a great Saturday!
---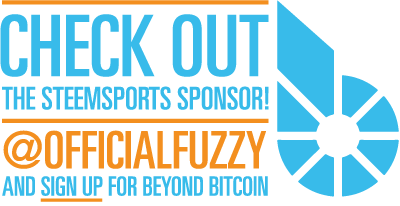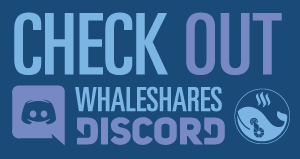 ---

---