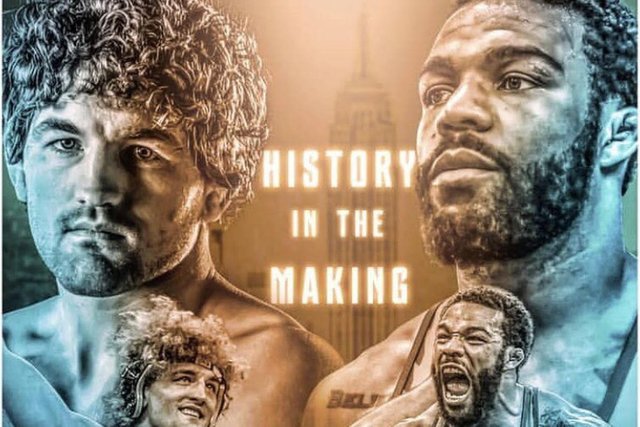 ---
SteemSports Presenter:
@brandonk
---
SteemSports Editor:
@scottybuckets
---
This grappler's delight has taken much of the mixed martial arts world by storm! Burroughs is undoubtedly the greatest American wrestling talent in the world right now, and with his NCAA and Olympic (Gold Medal) acumen he comes into this bout a heavy favorite.
---
The Funky One in Ben Askren will bring his freestyle fundamentals with a touch of his stanky leg style. I look forward to this clashing of styles and remains as interesting as a mixed martial arts event to me since Askren is such a highly ranked UFC fighter all the while...
---
..really only using his wrestling chops to get the job done. Jordan is the younger man, and his center of focus is purely wrestling. Askren has been training his wrestling for years but even grips with gloves on and the ability to ground and pound strays from the fundamentals of wrestling which he will need in spades for this one.
---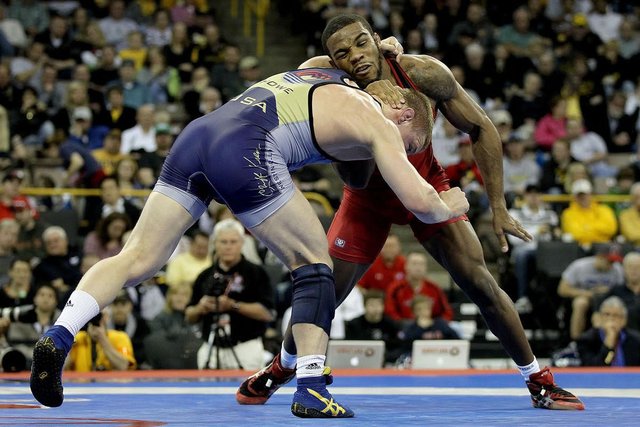 ---
Burroughs seems to have a chip on his shoulder for this matchup, and it's not unexpected since Ben Askren is the type of fighter to goad you on until you want to whoop him so badly he can no longer speak. Kamaru Usman along with Jorge Masvidal both want their shot at the Funky One.
---
Most interestingly enough is that Askren also has a fight lined up with Masvidal only a few weeks after this wrestling superbout. Jorge revealed on the Joe Rogan Podcast yesterday that he has true disdain for Askren, and when they fight, it will become more than a sport.
---
I honestly believe Jorge since Askren did reveal some mat knowledge which is sacred to fighters. You never speak of sparring or training yet Askren doesn't really follow any rules but his own, and his claims of ragdolling a younger 'Gamebred' seemed to trigger the prolific puncher in Masvidal.
---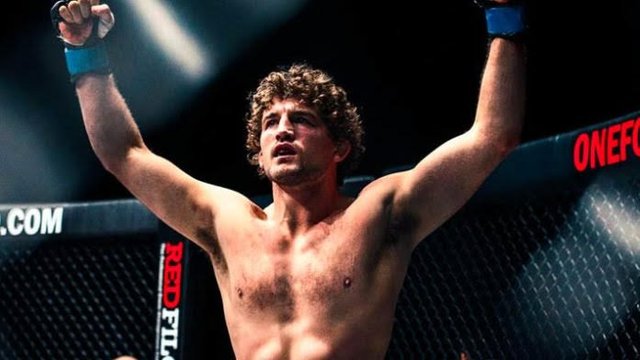 ---
Burroughs will be a completely different task as both the sport and athlete bring a new set of talents and threats to deal with. I feel that Askren will get seriously embarrassed in this matchup because he isn't the most athletic, and mma is a far less evolved sport than Olympic level freestyle.
---
Both of these men are arguably some of the greatest amateurs of all time, Ben Askren is legendary on wrestling circuits everywhere and his grip strength is something only the grappling gods could grant.. but Burroughs is a serious combination of intelligence and strength himself.
---
Perfection formation and technique come with Jordan, especially his entries into takedowns which will probably cause Funky the most issue. The speed and ferocity of a takedown from an Olympic caliber wrestler is just something you can't prepare for properly. I look very forward to this supreme wrestling matchup, who ya got!?
---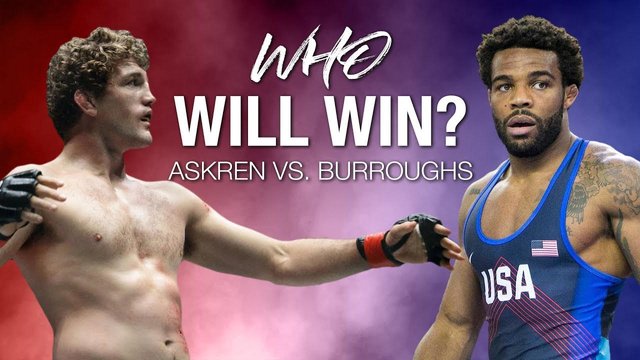 ---
Thank you for following
@steemsports
and you can find me
@brandonk
---

---

This is a
@steemvoter
subscription payment post. Thank you to Steemvoter customers for allowing us to use your Steem accounts to upvote this post by virtue of your free subscription to the
https://steemvoter.com
bot service.
@steemvoter
is proudly a
@buildteam
subsidiary and sister project to
@steemsports
,
@steemsports-es
,
@steemsports-ita
and
@minnowbooster
.