A Rematch For The Ages!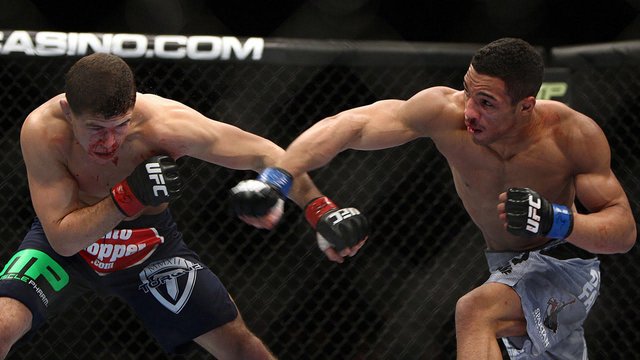 ---
SteemSports Presenter:
@brandonk
---
SteemSports Editor:
@scottybuckets
---
Kevin Lee returns to the cage when the UFC makes yet another appearance in the midwest... Milwauee, Wisconsin more specifically. I myself can't wait to see this long awaited rematch between the Motown Phenom Lee, and his rival in Raging Al Iaquinta!
---
The performances of both men in their last fights were quite different in terms of result, but both men impressed in their own ways considering the circumstances. Kevin Lee now has 5 round experience with his win over the durable and hard headed Edson Barboza.
---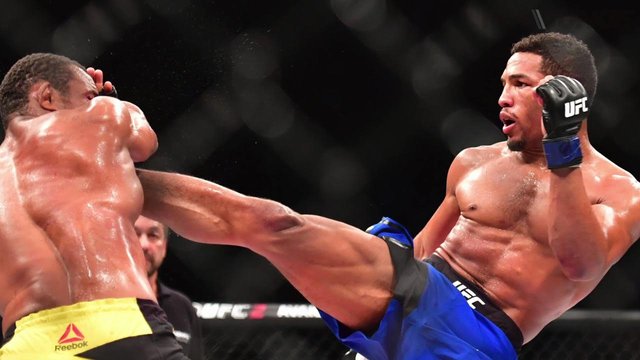 ---
Al Iaquinta also has 5 round experience has he took a short notice title fight against the best lightweight on the planet in Khabib Nurmagomedov. It is an interesting dynamic at 155 pounds, and with the possible 165 pound pending arrival, we could see more stellar performances this night.
---
Lee's first fight in the UFC was actually against the already hardened and somewhat more experienced (at the time), and he still did quite well in coming back from adversity through tough moments. Besides the 2 early knockdowns from Al, I believed Lee did enough to at least pull a draw away.
---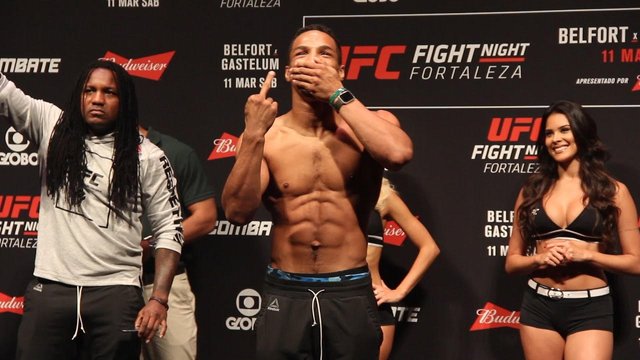 ---
We will see if this rematch plays out at all like the first fight, but I highly doubt the complexions of the minor things will remain consistent as both of these men have evolved to a very high level. I forsee a long decision based war in which both men have their moments.
---
This should be yet another fantastic main card and main event for the UFC, although I am not sure how they can top what occurred last weekend. The brilliant battles at UFC 231 were entirely legendary, and Max Holloway cemented himself as an absolute pound for pound great.
---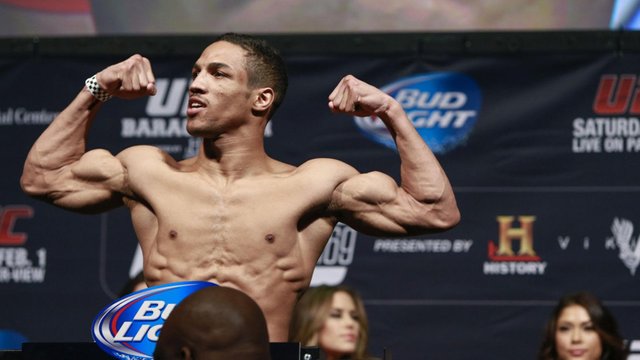 ---
I have high hopes for Kevin Lee in this bout, and with a solid win, he could possibly fight for the title next. If Lee can look better against Iaquinta and dismantle him for the victory over 5 rounds, he would have a serious cause for a chance at Khabib's title or a rematch with Tony.
---
Lee could dominate Al and say that he did better against Iaquinta then the UFC champion, with that knowledge the matchmakers may just have to set him up for a destiny of greatness. Lee has waited a long time for this shot at vengeance, and to be honest, I think he'll take it! Lightweight is quite interesting... so let's see where things end up post Fight Night.
---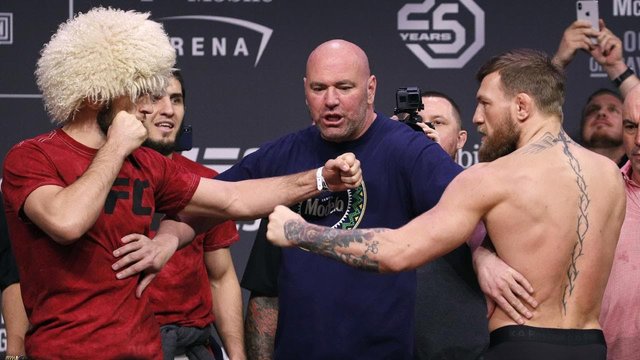 ---
Milwaukee is the home of RoufusSport, and many of those great fighters will be making their debut this Saturday. It should be absolute fireworks through and through, and this will be the last fight card on FOX! Catch this one, and witness the Motown Phenom make history! Thank you for following
@steemsports
and you can find me
@brandonk
---

---

This is a
@steemvoter
subscription payment post. Thank you to Steemvoter customers for allowing us to use your Steem accounts to upvote this post by virtue of your free subscription to the
https://steemvoter.com
bot service.
@steemvoter
is proudly a
@buildteam
subsidiary and sister project to
@steemsports
,
@steemsports-es
,
@steemsports-ita
and
@minnowbooster
.