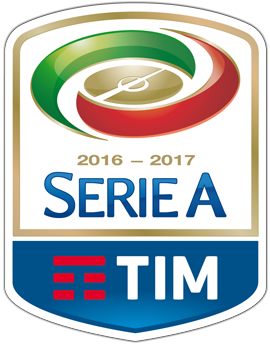 ---
SteemSports community sports initiative, cast your votes, help distribute SP and make a difference!
---
SteemSports iniciativa deportiva para la comunidad Steem, emite tu voto, ayuda a distribuir SP y haz la diferencia!
---
Please welcome Roberto Constenla as simulcast (multi-language) SteemSports presenter, Rob will be presenting in English and translating to Spanish.
---
SteemSports Presenter: Roberto Constenla - @metalcrypto86
---
Time and Date
This game will be played on Saturday October 22nd at 18:45 GMT.
El Juego será transmitido el sábado 22 de octubre a las 18:45 Zona Horaria GMT.
---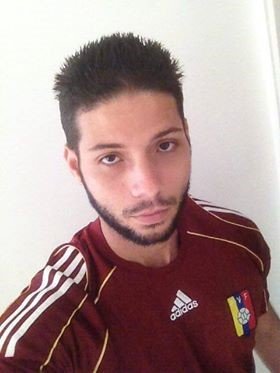 Match Preview / Previa Del Partido
Serie A Match Day 9: Milan and Juventus will face off in the most interesting game this week in the Italian League. The leaders in Juventus, will travel to Milano in order to face A.C Milan and Milan are only five points away from rising to the top of the division! Both teams are coming into this match after winning their last game... I am certain that this will be a very close game!
---
En la fecha 9 de la Serie A: Milan y Juventus se enfrentan en el partido mas interesante de la semana en Italia. El líder absoluto de la liga, Juventus, viajara a milano para enfrentarse al Milan A.C quien se encuentra a solo cinco puntos del liderato.
Ambos equipos llegan en buena forma al haber conseguido victorias en la fecha anterior, será un encuentro muy cerrado.
---
A.C. Milan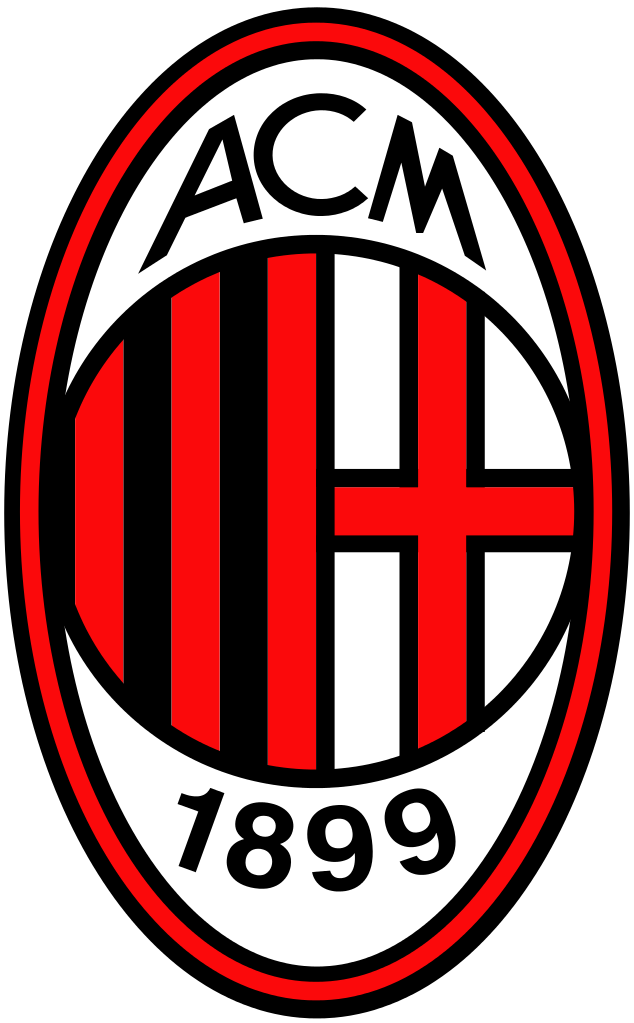 ---
Milan, which is managed by Montella has won four games and tied in one in their last five games which lead to them moving up the ranks to first place in the division! Milan hasn't had such a winning streak like this one since the season of 2010/2011.
Montella aims for a very ambitious game style that combines veteran players like Bacca, Montolivo and Luiz Adriano, with very young players that will be the future of the team like, Donnaruma (16 years), Niang (21 years) and De Sciglio(23 years); with the objective of building a squad capable of letting Milan become the best team in Italy!
Milan is a very highly motivated team because they have had many bad seasons in the last few years. Milan is a very historical team in the European Football league because they've won the Champions League seven times! Indeed this will motivate the players to give their best against Juventus!
---
Al termino de la fecha anterior en italia, Milan logro ubicarse en el tercer puesto de la tabla. Los dirigidos por Montella acumulan en las ultimas 5 fechas 4 victorias y un empate lo cual los catapulto a los primeros puestos de la tabla, el equipo no tenia una racha tan ganadora desde la temporada 2010/2011.
Su tecnico apuesta a un sistema de juego ambicioso que combina a jugadores experimentados como Bacca,Montolivo y Luis Adriano, con jugadores muy jovenes que representaran el futuro del equipo: Donnaruma(16 años), Niang(21 años) y De Sciglio (23 años), en la busqueda de formar un equipo capaz de regresar el milan a la elite del futbol italiano.
Debemos de tener en cuenta que el equipo se encuentra muy motivado porque a pesar de haber tenido un mal desempeño en las ultimas temporadas, el Milan es un equipo historico en el futbol europeo ya que han logrado ganar la Champions League 7 veces y a nivel domestico 18 ligas italianas. Esto seguro motivara a los jugadores para dar el maximo en contra de juventus y estar un paso mas cerca de conquistar el liderato.
---
Possible Line Up / Alineación Posible
4-3-3 Formation as Followed
4-3-3 Formación De La Siguiente Manera
Goalkeeper/Portero: Donnaruma
Defense/Defensa: Abate-Paletta-Romagnoli-De Sciglio
Mids/Medios: Kucka-Locatelli-Bonnaventura
Forward/Delanteros: Niang-Bacca-Suso
---
Juventus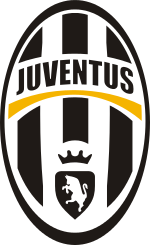 After moving up into the first position of the table by getting a victory against Udinese; Juventus's main goal is to beat Milan and get one step closer to winning their sixth championship in a row!
Juventus are clear favorite in this game because they are a team who has won 33 of their last 36 games in Serie A! Also, they've obtained a very important victory in the UEFA Champions League against Olympique Lyon in the last game; which makes the team highly motivated to get a victory on Saturday!
Juventus has lost only one game thus far in the Serie A; and it was in the same stadium they will play in Saturday but against Inter Milan not A.C. Milan. This defeat in the stadium they are playing at will motivate the team even more to get a victory! And, it's very possible for Juventus to get the much anticipated victory as they also have reappearance of an emblematic player that has been injured since the end of last season, Claudio Marchisio!
---
Luego de haberse consolidado en la primera posicion de la tabla al ganar en casa contra el udinese, la Juventus viaja a Milano con la mision de seguir trabajando por su objetivo principal esta temporada, el sexto campeonato en fila.
Llegan como claros favoritos a esta cita ya que son un equipo que ha ganado 33 de los ultimos 36 partidos en Serie A y vienen de obtener un triunfo muy importante en la uefa champions league en contra del Olympique de Lyon, lo cual los hace que el equipo llegue animicamente muy bien a esta cita.
El equipo dirigido por Allegri solo ha tenido un reves en la Serie A esta temporada y fue en este mismo estadio pero en contra del Inter de Milan, lo cual motivara aun mas a los jugadores para sacar en esta ocasión un resultado positivo. Otro aspecto positivo para Juve es la posible la aparicion en el once inicial de un jugador emblematico de la institucion que se encontraba lesionado desde finales de la temporada pasada, Claudio Marchisio.
---
Possible Line Up / Alineación Posible
3-5-2 Formation as Followed
3-5-2 Formación De La Siguiente Manera
Goalkeeper/Portero: Buffon
Defense/Defensa: Barzagli-Bonucci-Benatia
Mids/Medios: Sandro-Pjanic-Marchisio-Khedira-Alves
Forwards/Delanteros: Dybala-Higuain
---
H2H / Cabeza a Cabeza

---
Support SteemSports Ultimate Vote Betting … together we all can win!
---
How to Play
Vote on the main post to enter the bet (main post rewards will also be added to the Stake Pool).

Cast your Vote Bet on ONLY ONE outcome for which you bet on for the win (Multiple comment votes will be automatically disqualified by the script, unvote and revote counts as multiple votes and will be disqualified).

After 24 hours, the post and related game comments payout to the pool; remember 25% voters rewards are deducted from the total post payout value first as per Steem curation rules. Voters are rewarded in standard fashion in proportion to their Steem Power holdings.
The Stake Pool:
The remaining 75% of the total payout is paid out in 50% Steem Power and 50% in liquid currencies, the latter now varies in payout ratio after the new fork. To make the process less complicated, we have decided to use all paid out SBD to buy Steem in the internal market to create a grand total Steem Stake Pool.

30% of the Stake Pool will be retained, of which 15% will go to the writer/sports presenter of the post, and the 15% balance towards editing, development and advertising.

70% of the Stake Pool will be held until the event/game outcome is determined.

Once the winning outcome is determined, we will execute a proprietary developed script that will divide and pay out the Steem rewards equally, using the Power Up method, to Mass Distribute SP to all participants that voted on the main post as the entrance fee as well as voted on the correct comment representing the winning outcome.

Only participants with a Reputation of 35 or more will qualify to earn SP rewards, but non-qualifiers can still vote and comment in support of the redistribution initiative.

Entry cut-off time is the earlier of the post payout or the start of the event.
---
Disclaimer and Image/Source Credits:
Image Credits: Team Logos are from Wikipedi

Images used in this post are either paid for and modified, Creative Commons (CC) or image credits supplied.

Note the views and predictions of the presenters are their own personal views and do not reflect the views and opinions of @steemsports. @steemsports does not offer betting advice.

Errors and Omissions Excepted (E&OE). SteemSports is currently beta, currently no liability will be assumed for errors.

@steemsports reserves the right to amend future payout percentages based on the operation needs of the account.

@steemsports is not a traditional betting platform and no fiat currency is used as rewards or in casting bets; as such does not fall under any gaming and gambling jurisdictions; but even so, users are urged to first consult with the laws and age restrictions of their countries.

@steemsports in the unlikely event that when the Stake Pool is divided up between the winners and the nomenclature resolution goes below the third decimal place (example: 0.0001), then Steem decimal restrictions won't allow a payout and the pool will carry over to the next game.

Please vote responsibly :).
---
Copyright © Ricardo Goncalves 2016
---
Campaign Partners
---
@complexring - campaign supporting witness and advisory role
---
@nextgencrypto - campaign supporting witness
---
@pharesim - campaign supporting witness
---
---
---
@joseph - campaign supporting witness
---
@silversteem - campaign supporting witness
---
---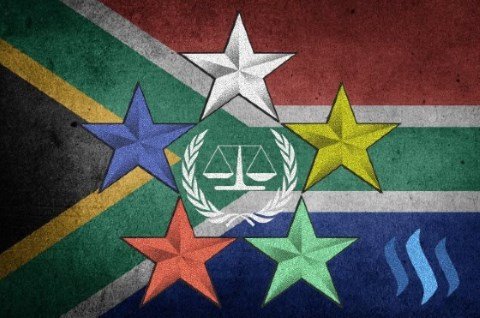 ---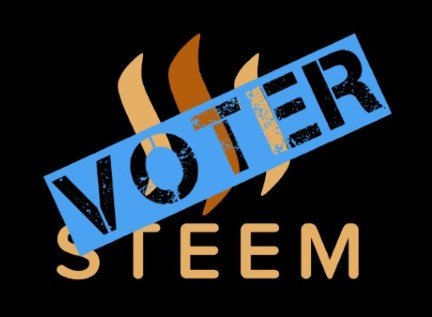 Autovote @steemsports posts with steemvoter.com and help us grow the SP Distribution Stake Pool!
---
Manual bets on comments must still be placed to pick winners!
---

---
Contact me, thecryptodrive to have your logos displayed in the footer of our posts in exchange for advertising @steemsports to your communities and initiatives, or for other worthy support.
---

Remember to UPVOTE, FOLLOW REPOST and SHARE on Facebook, Twitter, LinkedIn and others, in support of the @steemsports initiative!
---
VOTE BET BELOW!!! VOTE MAIN POST AND ONE OUTCOME ONLY!