SteemSports: (EUROLEAGUE BASKETBALL) Anadolu Efes vs Barcelona - Mass SP Distribution Game!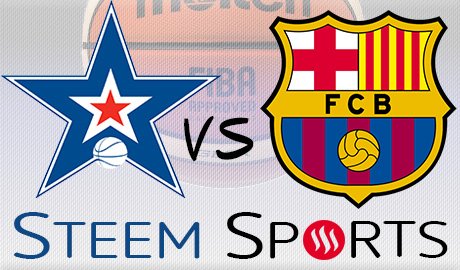 ---
Join us for another SteemSports community sports initiative, cast your votes, help distribute SP, and make a difference!
---
SteemSports Editor: Shayne Shiells @cryptoiskey
---
---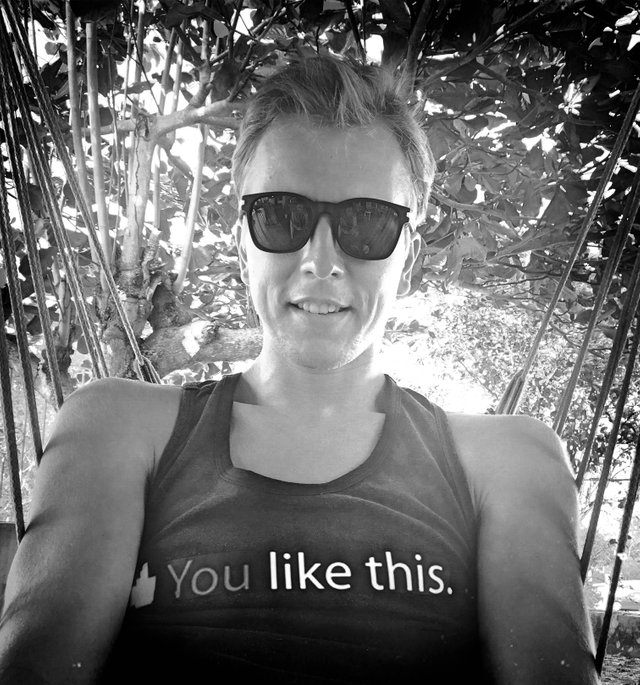 SteemSports Presenter: Kasparas Asmonaitis @writingamigo
Anadolu Efes and Barcelona are the neighbors in Euroleague, as both teams have a 5-5 win ratio and are lining just behind their goal - top 8. This game cannot get any better, because the winning team will land into that desired top 8 at least for an upcoming week. Both teams are equally matched and ready to fight!

Efes vs Barcelona December 9, 5 PM UTC Abdi İpekçi Arena, Istanbul, Turkey
---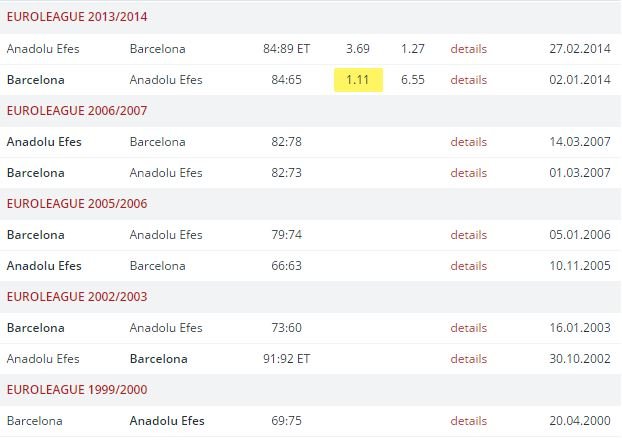 Anadolu Efes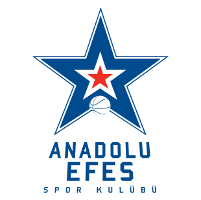 Anadolu Efes is cruising through the National Turkish league with 8 wins and only one loss by one point. Everything is shaping pretty nicely up there, so Anadolu's coach can rest his players and prepare for Euroleague a little more. And oh boy, does he need to do it.
Of course, the things are not super bad for Anadolu yet, but after 10 games they are outside of the top 8 with a record of 5 wins and 5 losses. A victory over Barcelona would most likely put them into the top 8, and that is where they want to be... I mean, they must be with all the money spent.
However, it is a problem with most of the Turkish clubs in European basketball. They don't mind spending a lot of money to buy all the expensive players, but results are still far away from good. Anadolu had this winning squad on paper for so many years now, but in practice, they never showed any good results. They are looking like more of a team this year, and they will make sure to defend their home court against Barcelona.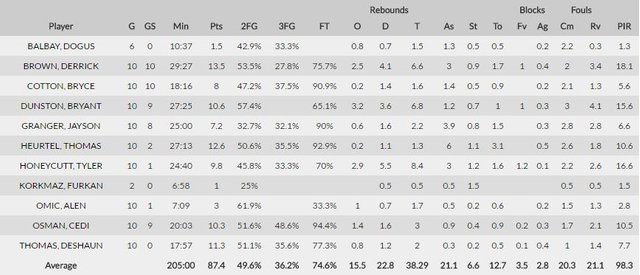 ---
Leaders of Anadolu Efes:
Well, it is hard to talk about the leader in this year's Anadolu Efes team. 6 players are averaging over 10 points per game, which is extremely rare for any Euroleague's team. However, talking about the positions, Anadolu is building their game around the big guys.
Derrick Brown, Tyler Honeycutt, and Bryan Dunston make a killer combo. Those 3 players are responsible to protect the pain on the defensive end, and dominate their opponents on offense. They make Anadolu one of the most dangerous teams inside the paint in the entire Euroleague. Anadolu averages 38 rebounds per game and that is one of the best results in the whole league. The only problem, all those big guys are not good from the three point line. That makes a defensive game against Efes so much easier. Also, Efes' small guys have to show individual skills, because the defenses are not stretched.
Good thing is that Anadolu has Thomas Heurtel for this matter. He is the main point guard for Anadolu, and he is responsible for the team's offensive game. Heurtel averages 6 assists and 12.6 points per game, but he is capable of much more than that. The key to success against Anadolu is to shut Heurtel out of the game. If he is not productive Anadolu's game crashes. If the big guys are not fed with balls, it is much harder to win. Especially against teams like Barcelona.
---
---
Barcelona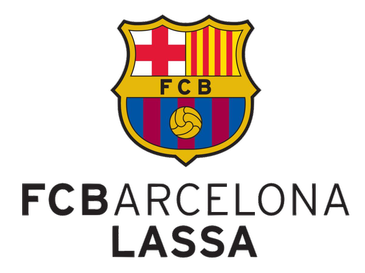 Barcelona is always among the favorites to win any major European tournament, whether it be basketball or football. However, this season things are not that positive as fans would expect. Yes, they have only lost twice out of ten games in the Spanish league, and are comfortably sitting second behind Madrid Real. It is fine.
Sadly, the situation is completely different in Euroleague. Barcelona is 10th at the moment with 5 wins and 5 loses and that means that they would not qualify to a second round if the regular season would end today. It would be catastrophic, to say the least. Also, one of the 5 losses was against their main rival Real Madrid. Not only did Barcelona lose playing at home, they also managed to do it by 39 points. That kind of humiliation cannot be easily forgotten.
One of the main reasons for the losses is injuries. Navarro only played one game, Holmes missed half of the games, Pau Ribas is also watching his team dressed in suit and tie, and Doellman as well. All those players would make a great starting line-up for any team, but well, injuries are injuries. To fight with it, Barcelona hired Alex Renfroe for the rest of the season. Renfroe is coming from Bayern Munich and will be a great addition to this unfortunate Barcelona's team.
---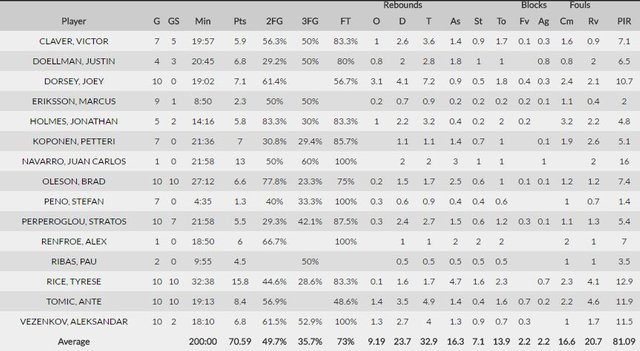 ---
Leaders of Barcelona:
To be honest, I have stated most of the leaders of Barcelona above, in the list of injured players. That sucks, but Barca will have to play with what they have against Anadolu. In my opinion, even though, any player can be a leader on a given day, we have to pay attention to 2 main guys.
Ante Tomic. Center from Croatia is not playing his best basketball yet, but anyone who is into this sport, will know what Tomic is capable of. He is aggressive, has a good arsenal of moves, and is always causing problems against teams with a weak defense in the paint. His 8 points and 5 rebounds per game do not do justice. I bet that Tomic will have much better numbers by the end of the season.
Tyrese Rice is the leader of Barcelona, hands down. His 16 points per game are almost twice as much as anyone else in the team. Tyrese is also leading the team in assists made. I would say that his ISO game is one of the best in whole Europe, his fast movement is basically impossible to defend, and he can shoot (even though, Tyrese is still struggling from 3 point line). If Barca wants to win, they will have to pray to Tyrese Rice.
---
---
Support SteemSports Ultimate Vote Betting … together we all can win!
---
How to Play
Vote on the main post to enter the bet (main post rewards will also be added to the Stake Pool).

Cast your Vote Bet on ONLY ONE outcome for which you bet on for the win (Multiple comment votes will be automatically disqualified by the script, unvote and revote counts as multiple votes and will be disqualified).

After 24 hours, the post and related game comments payout to the pool; remember 25% voters rewards are deducted from the total post payout value first as per Steem curation rules. Voters are rewarded in standard fashion in proportion to their Steem Power holdings.
The Stake Pool:
The remaining 75% of the total payout is paid out in 50% Steem Power and 50% in liquid currencies, the latter now varies in payout ratio after the new fork. To make the process less complicated, we have decided to use all paid out SBD to buy Steem in the internal market to create a grand total Steem Stake Pool.

30% of the Stake Pool will be retained, of which 15% will go to the writer/sports presenter of the post, and the 15% balance towards editing, development and advertising.

70% of the Stake Pool will be held until the event/game outcome is determined.

Once the winning outcome is determined, we will execute a proprietary developed script that will divide and pay out the Steem rewards equally, using the Power Up method, to Mass Distribute SP to all participants that voted on the main post as the entrance fee as well as voted on the correct comment representing the winning outcome.

Only participants with a Reputation of 35 or more will qualify to earn SP rewards, but non-qualifiers can still vote and comment in support of the redistribution initiative.

Vote Percentage Requirements : Players with less than 100 000 Steem Power (SP) are required to vote main post with at least 50% and players with more than 100 000 SP are required to vote main with at least 10%.

Comments may then be voted with any percentage, but we do encourage all players to vote main and comment with as much power as possible to help distribute SP and create employment for writers and editors.

Entry cut-off time is the earlier of the post payout or the start of the event.

In the event of a draw/tie and such vote option was omitted by @steemsports for any reason, the game will result in all players being paid out regardless of which draw/tied outcome voted.
---
Disclaimer and Image/Source Credits:
---
Images used in this post are either paid for and modified, Creative Commons (CC) or image credits supplied.
Note the views and predictions of the presenters are their own personal views and do not reflect the views and opinions of @steemsports. @steemsports does not offer betting advice.
Errors and Omissions Excepted (E&OE). SteemSports is currently beta, currently no liability will be assumed for errors.
@steemsports reserves the right to amend future payout percentages based on the operation needs of the account.
@steemsports is not a traditional betting platform and no fiat currency is used as rewards or in casting bets; as such does not fall under any gaming and gambling jurisdictions; but even so, users are urged to first consult with the laws and age restrictions of their countries.
@steemsports in the unlikely event that when the Stake Pool is divided up between the winners and the nomenclature resolution goes below the third decimal place (example: 0.0001), then Steem decimal restrictions won't allow a payout and the pool will carry over to the next game.
Please vote responsibly :).
---
Copyright © Ricardo Goncalves 2016
---
Campaign Partners
---
@complexring - campaign supporting witness and advisory role
---
@nextgencrypto - campaign supporting witness
---
---
@riverhead - campaign supporting witness
---
@blocktrades - campaign supporting witness
---
---
@joseph - campaign supporting witness
---
---
---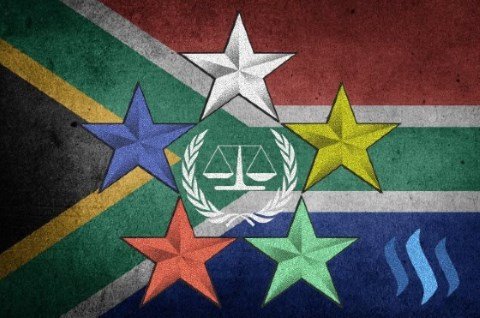 ---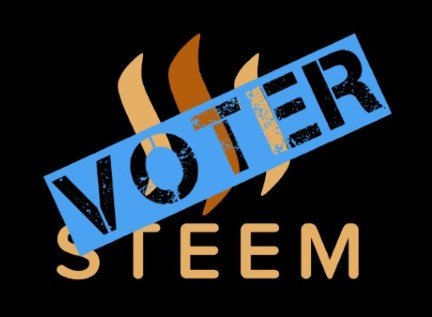 Autovote @steemsports posts with steemvoter.com and help us grow the SP Distribution Stake Pool!
---
Manual bets on comments must still be placed to pick winners!
---

---
Contact me, thecryptodrive to have your logos displayed in the footer of our posts in exchange for advertising @steemsports to your communities and initiatives, or for other worthy support.
---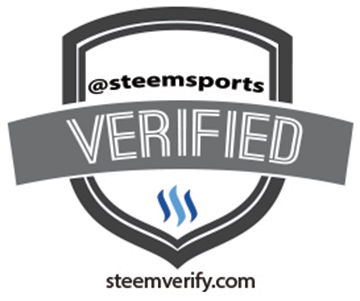 ---
Remember to UPVOTE, FOLLOW REPOST and SHARE on Facebook, Twitter, LinkedIn and others, in support of the @steemsports initiative!
VOTE BET BELOW!!! VOTE MAIN POST AND ONE OUTCOME ONLY!