---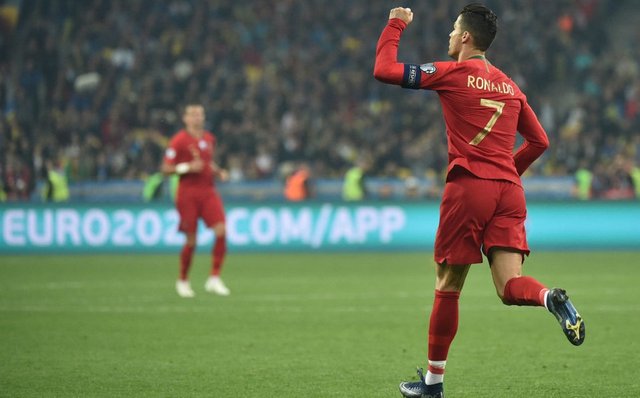 ---
Steemsports Español Escritor/Editor: @Metalcrypto86
---
Fecha Fifa
El público del fútbol asocia las fechas Fifa generalmente con decepción debido a la temporanea detención de los torneos locales y copas de clubes a nivel mundial, pero en este caso trajo al más que eso y fue el asombroso récord alcanzado por Ronaldo quien pasó de ser CR7 a CR700 al anotar el gol número 700 de su carrera como futbolista activo. Ahondemos un poco más en esta sorprendente noticia y en cómo el luso llegó a este sorprendente número.
---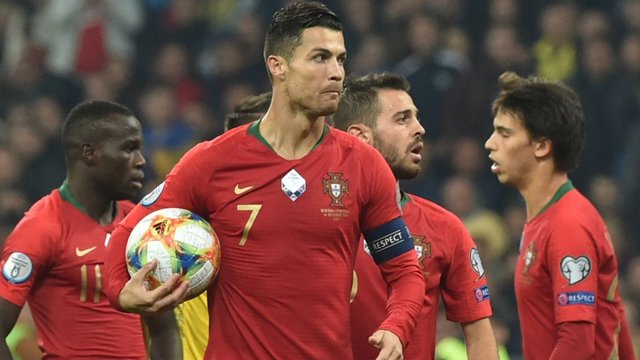 ---
Luxemburgo y Ucrania
Tras la primera fecha ante Luxemburgo Ronaldo quedó a solamente un gol del asombroso récord de 700 goles y al marcar de penalti contra Ucrania, en un encuentro que finalmente perdió Portugal, Ronaldo se hizo con el asombroso récord.
Sin embargo este es un asombroso número que no debe ser menospreciado y es por ello que analizaremos algunas estadísticas referentes a todo lo que engloba tan descomunal número de goles.
---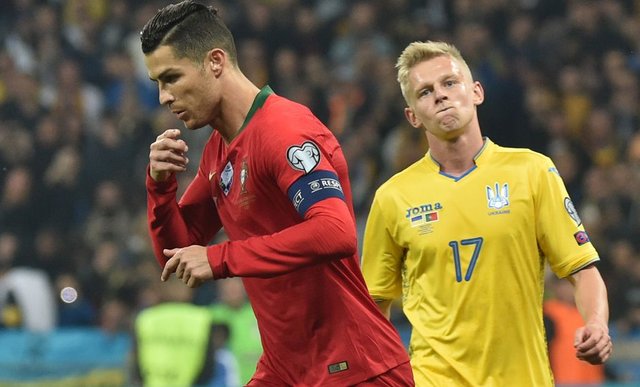 ---
Porcentajes
Primero que todo hay que recalcar que Ronaldo marcó la mayoría de estos goles fueron realizados durante su estadía en la casa Blanca, con un porcentaje del 64%, 450 goles, haciéndose también con el récord histórico de máximo goleador de dicha institución.
El tiempo de Ronaldo en el Madrid fue asombroso, pero lo que lo volvió una estrella de nivel internacional fueron sus asombrosas actuaciones a nivel europeo, y su víctima favorita en la Champions League es su equipo actual, la Juventus de Turín con 10 goles, en total en esta competición ha anotado un total de 127 goles, nadie se le acerca en este número, simplemente Ronaldo es Mister Champions League.
---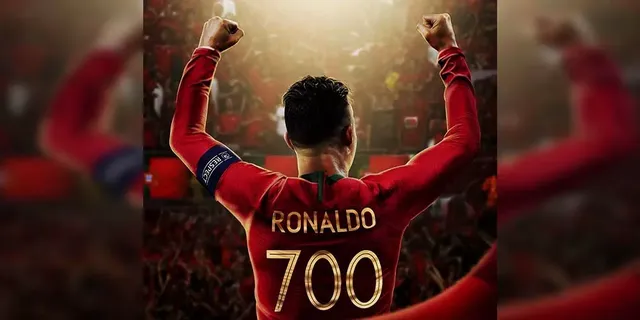 ---
Ronaldo solo pudo haber sido capaz de alcanzar estos asombrosos e inhumanos números al tener un nivel físico fuera de lo normal, prueba de ello es que ha realizado goles tanto como con su pie derecho (442), pie izquierdo (149) y con su cabeza (127).
También es necesario aclarar, para desmentir a sus detractores que dicen que la mayoría de sus goles son hecho desde el área penal, que de sus 800 goles solamente 113 fueron convertidos desde la pena máxima, dejando 595 goles dentro del área en jugadas defensivas y 55 por la vía del tiro libre, una absoluta locura, en el buen sentido de la palabra.
---
---
Conclusion
Los récords que constantemente son rotos e impuestos por Ronaldo son una consecuencia y no un objetivo del alto nivel que el jugador siempre ha mostrado desde sus inicios en el Sporting de Lisboa, razón por la cual fue fichado rápidamente por el Manchester United para comenzar su carrera como estrella del fútbol tanto a nivel de clubes con el Manchester United, Real Madrid y la Juventus, en donde ha sido campeón de liga en estos 3 equipos y de Champions League a excepción de la Juventus, como de selecciones nacionales en donde logró alcanzar la Eurocopa con Portugal.
Es por ello que la Juventus hizo un gran esfuerzo por ficharlo una vez que el quiso terminar su historia en el Real Madrid, porque para él es natural ser un ganador en todos los equipos que juega, y la Juve dominaba amplia y fácilmente en Italia pero le hace falta ganar nuevamente la Champions League, luego de perder 3 finales consecutivas, competición en donde Ronaldo como mencionamos anteriormente posee un excelente récord de 127 Goles.
---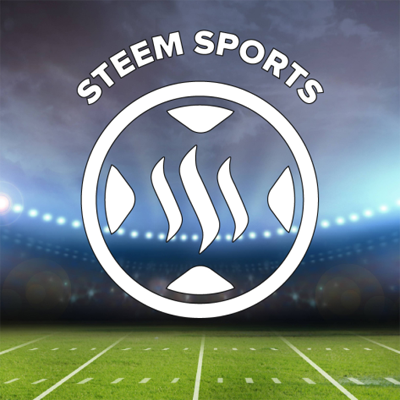 ---
Disclaimer: This is a @steemvoter subscription payment post.
Thank you to Steemvoter customers for allowing us to use your Steem accounts to upvote this post by virtue of your free subscription to the Steemvoter.com curation automation service. @steemvoter is proudly a @buildteam subsidiary and sister project to @dlease, @tokenbb, @ginabot, @steemsports. @steemsports-es and @minnowbooster.
BURNPOST: This is a 20% Steem burnpost by setting @null