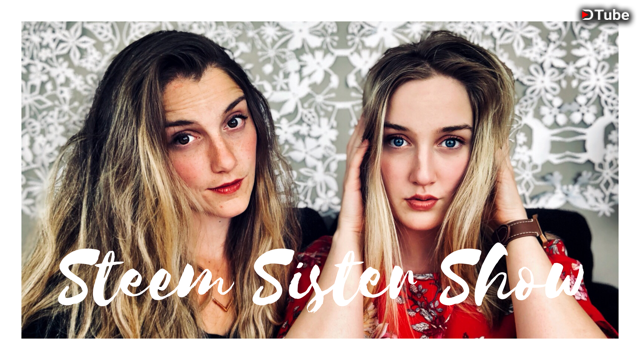 ---
Welcome to the fourteenth episode of the Steem Sister Show!
Your hosts are @coruscate and @maryjaney. We are two sisters using the Steem blockchain to chat about our life experiences and provide a little entertainment value to the Steemit Community.
Topic of this Episode – Fashion!
We had a lot of fun discussing our thoughts on fashion - how we dress, where we shop, what we spend. As you can see from the questions below, we covered quite the variety of topics regarding fashion. I know I say this all the time... but this might be our best show yet! If you can't tell... we have a LOT of fun filming these episodes!
Here are the questions covered this week:
What is a 90's fashion crime that you are guilty of?

Audience question from @ralk98 - Do you think expensive clothes are always better than cheap clothes – or are there exceptions?

Your wardrobe is burning down… what do you save?

How would you describe your fashion style?

Audience question from @peak-au How do you feel about sustainable and ethical fashion? Is it something you consider when shopping? Would you mind paying a bit more for it?

When you are trying on an item, how do you decide what to buy?

Where are your favorite places to shop?

Would you ever hire a stylist?

Audience question from @aussieninja – Can you name a male and female icon each that you really like the style of?
What is the Steem Sister Show All About?
We aim to bring more "non-crypto" related content to the Steem Blockchain. Although there is nothing wrong with this kind of content (@corsucate even posts on crypto related material sometimes) – we want to help create a better onboarding experience for new users. We talk a lot about attracting new users to the platform – but if the trending page is filled with crypto posts and flagging wars, they are likely to lose interest quickly.
We hope that by creating content that is more similar to what they are used to seeing on other social media sites – they will feel more excited about being here and creating content of their own!
How Does It Work?
We pick a different topic every episode, and then throw totally random questions about that topic in a hat and go back and forth. We always have a mix of our own questions and some audience questions. Our rule is that we cannot tell each other our answers before filming! So you guys are getting our raw, unfiltered reactions here.
Every episode we announce the next week's topic so people can submit questions.
Want to win some SBD??
If we chose to answer your question in the next show… we will send you 2 SBD! Now that's some easy money.
Next Week's Topic : The Downside of Friendship
Next week, we are doing an entire week on friendship! It is just too big of a topic to fit into one episode - so we are breaking it into two parts. The UPSIDE and the DOWNSIDE of friendships. In our last episode on Summertime, we asked for questions on the upside, and now we are looking for questions on the downside.
What do we mean by this? The upside are things like how to build and maintain close friendships, the benefits of close human connections, etc. The downside would be things like breaking up with a friend, issues and arguments, ghosting etc.
So send us your questions!! Anything on the downside of friendship is fair game. If you have questions on the upside please feel free to go back to our previous episode and leave your question there!
Listener questions always end up being the best ones - so thank you in advance to everyone who submits one!
Our "Downside of Friendship" episode will air next Friday.
Please support Dtube and stream this video through their service. Here is a YouTube link for those who need it though.
That's a Wrap!
We hope you enjoyed watching our episode on FASHION! We had so much fun chatting about our styles... even though I almost had to kick Mary off the show at one point.
Stay tuned to the end for a super classy blooper too!
If you have any thoughts or questions that came up from our fashion episode – feel free to shoot them in the comments below.
With Love,
The Steem Sisters
@corsucate and @maryjaney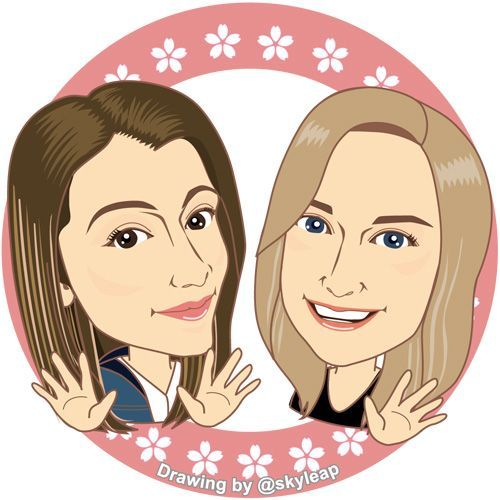 ---
▶️ DTube
▶️ IPFS