What's up everyone? Well is it time? Is Bitcoin finally reversing? There has been a lot of news here in the last week or 2 that could possibly be turning the market around. A lot of altcoins are making moves and Bitcoin has been trading sideways. A lot of people are saying alt season has already started! I'm not to sure yet but I hope it is!🚀🚀🚀 The Bitcoin chart is starting to look very interesting....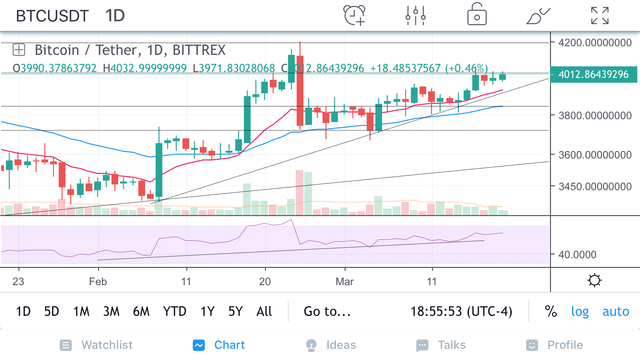 At the same time Steem has fallen back a little after making it up to about .52 cents. I think it's only a matter of time though before it makes a run.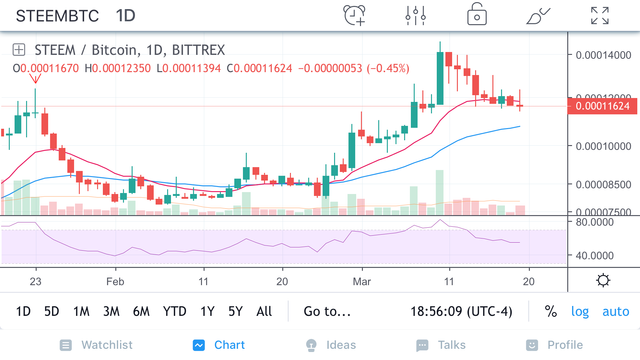 I'm still doing my Tron dapp thing, it's actually working out pretty good. I have a steady flow of TRX coming in daily and I've been trying a few new ones. Well everyone have a great day!!