Not having much free time as of late, I sent the better half to the LCS again. She is the one who brought me back the Ugly Baby bar and some others I haven't showed yet. This one needed to be in the spotlight first.
She sent me a picture of what she picked up while I was on my way to work yesterday.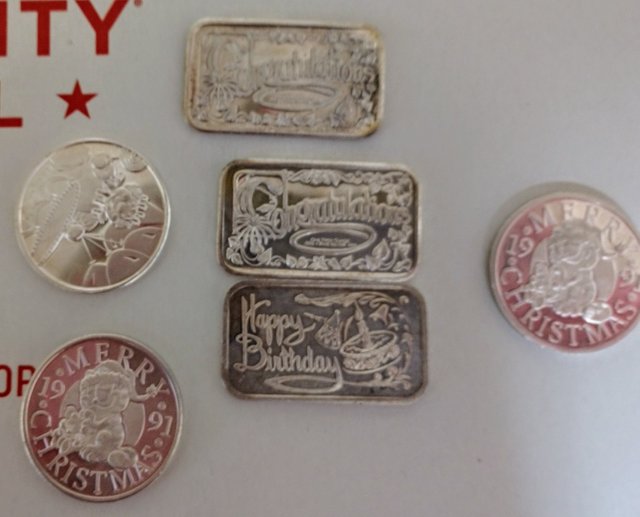 I could tell what 5 out of the 6 roughly looked like. The top left round I couldn't make out. Then I got home.... What kind of hideous shit is this??? Creepy clown with X's for eyes.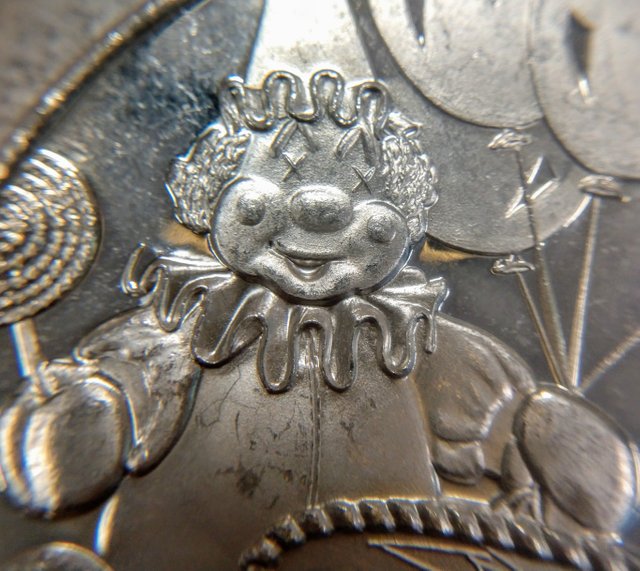 This thing is getting melted without question. There is a 100% chance I would not have grabbed this, even out of the junk bin. Luckily I got my 6 for $100 deal so I can't complain I guess. Look at this round! Would you want this in your collection??? I'm guessing not.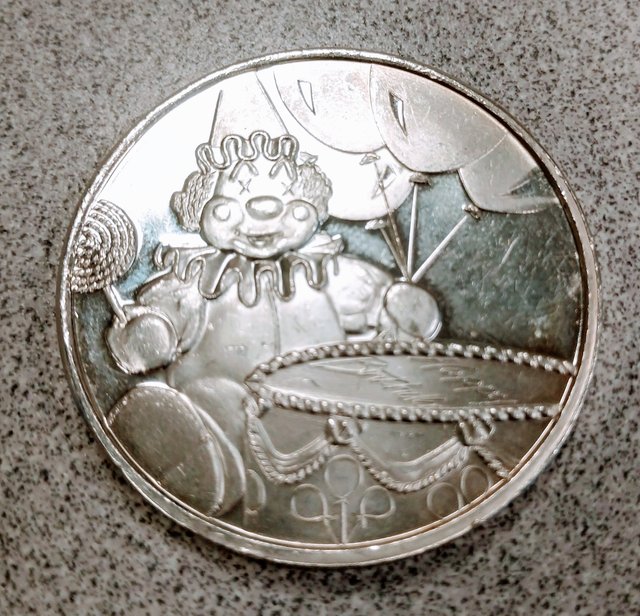 To make it even worse someone scratched some Snoopy Nose's on the back of the coin. My guess is they were trying to destroy the coin without having to look this clown in the face. Unfortunately they failed and this thing still lives. I'm not sure who minted it but the year on it is 1999.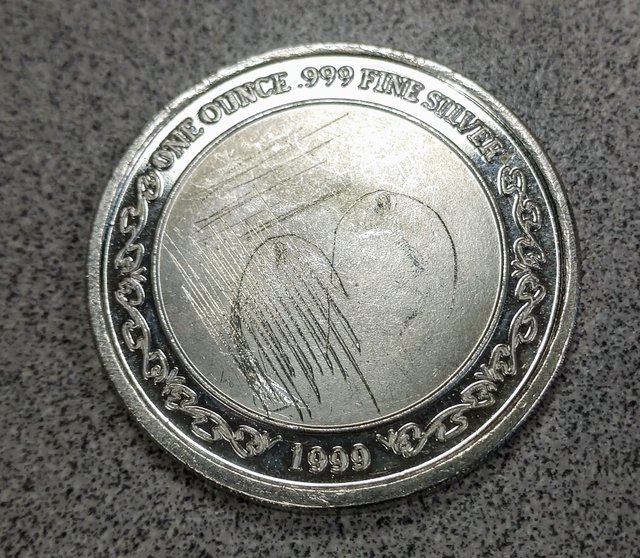 I just found the 2002 version of this coin on eBay. WTF?!?!?! Who the hell would pay $99 for it?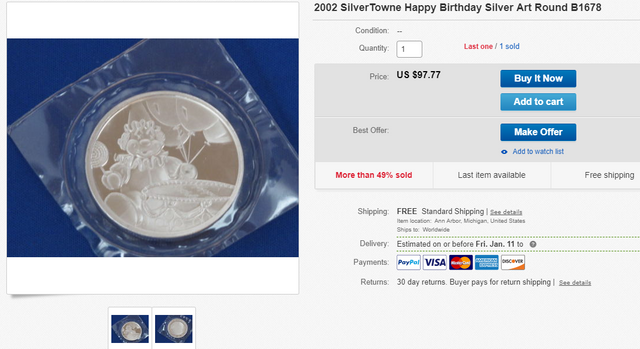 I'm sorry you put out this coin SilverTowne, most of your other bars/rounds are awesome. This one on the other hand.....not so much.
---
On a side note. If you ever think about ordering silver from SD Bullion...Don't. Placed my order on the 27th of December and it hasn't even been processed. I called them to ask the status and they said it would be a few more days. Typically when you order something with a Debit card it's charged immediately. Oh, but not at SD Bullion.
This order was only for 6 generic rounds of their choice. I couldn't imagine ordering a serious amount from these Ass Hats. Then I asked them to cancel my order and they said they can't do that. They did give me the option to sell it back to them......once my payment was processed. The only reason I ordered from them in the first place was because they are located in Michigan and I figured shipping would be fast.
KISS MY ASS SD Bullion!!!
---
Proud member of #steemsilvergold.