Before the beginning of 2019 I got some melt silver from my LCS. One of the National bars caught the attention of a fellow SSG member.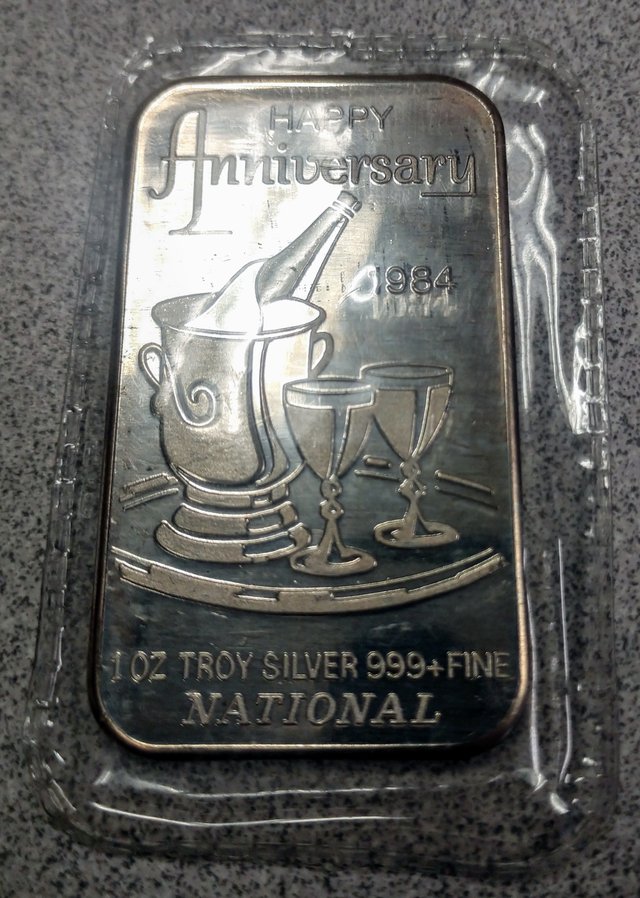 @summertooth had some interest and we worked out a trade. Ounce for ounce. He got his trade in the mail a little quicker than me.
First off, I have to say this is the coolest stamp and I'll be saving it. Look at this Black Hole Sun!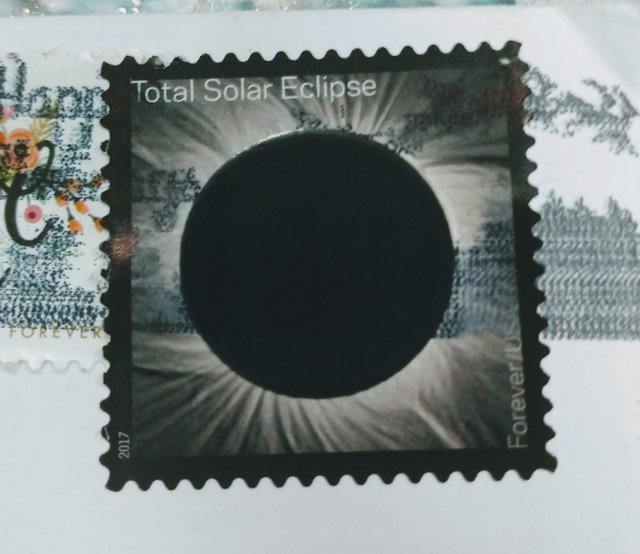 Upon opening the envelope I saw a nice hand written holiday card covered in Stripper Dust.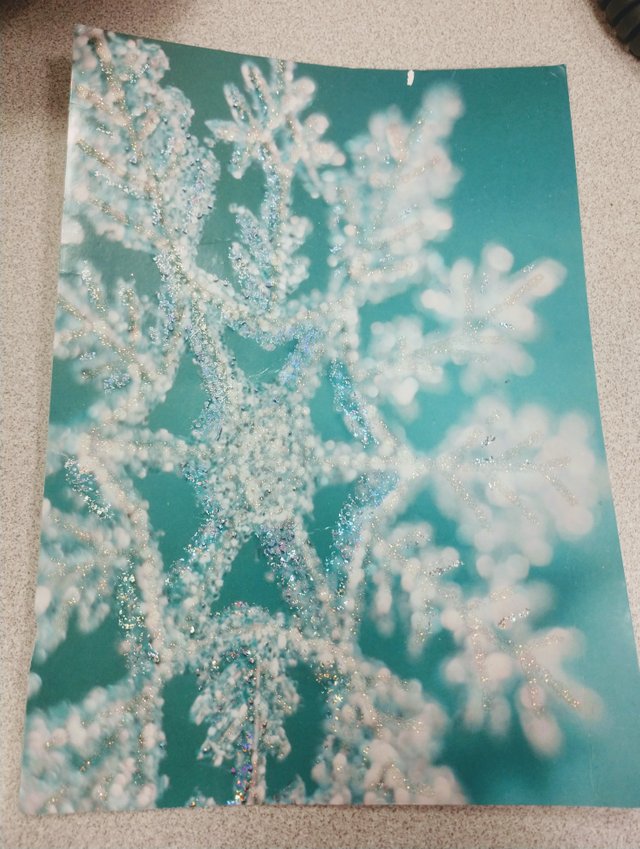 What was on the inside you ask? Take a look at these. Some fractional rounds! Half ounce each. One with the Lizard Queen and an Indian Head.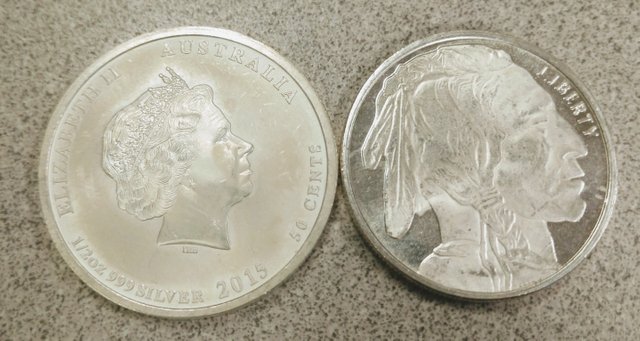 The other side of the Indian is the Buffalo. The Queen reverse shows The Battle of the Coral Sea. The War in the Pacific from 1941-1945. This one is actually a really cool coin and I may not melt it.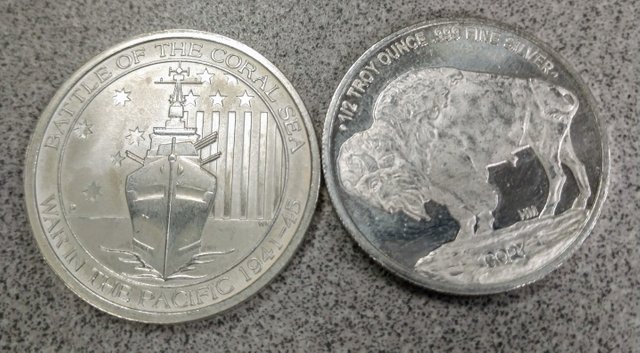 Your package is in the mail now @summertooth. Thanks for the trade and I hope you like the bar once you get it!
---
Proud member of #steemsilvergold. We'll be here after Steemit dies!