Silver hits the limit again
A quick update today.
Silver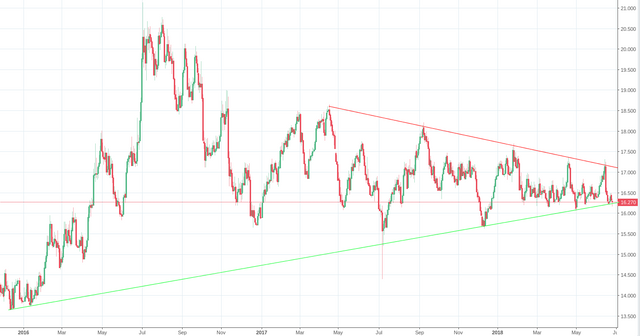 More weakness in silver this afternoon, but it's still within the consolidation zone.
Silver close up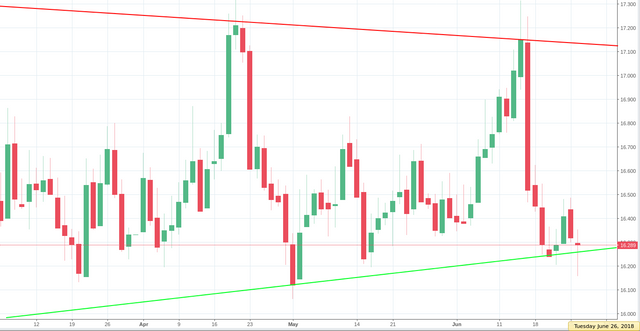 As you can see, today's price drop fell below the consolidation zone but then bounced back.
The G/S ratio remains at 77, a fraction below where it was last week. It still appears that the ratio will continue to fall, predicting a big rise in the metals.
Summary - resilience in silver is still strong suggesting that something big is building in the near future.
For disclosure, I'm not a professional advisor and this is not investment advice, merely my own observations of the market and indexes, so do your own research.