Silver - Break out confirmed?
Silver - Break out confirmed?
Silver appears to have broken through it's downward resistance line. It continues it's surge into the UK opening (after pulling back a bit during eastern markets) but it closed above the resistance line last night.
Silver: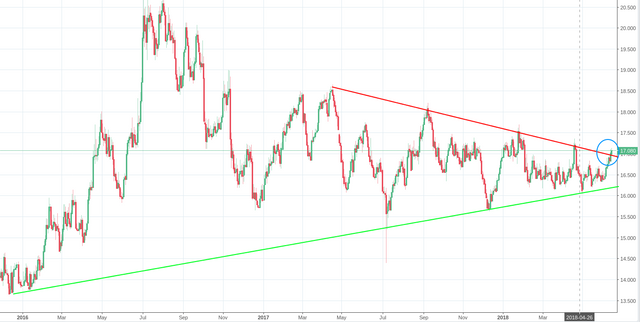 All eyes are now on gold. With silver breaking through it's medium term resistance it would seem that gold has a lot of catching up to do. Whether it will surge through resistance is yet to be seen. 1360 has proved a very difficult level to break and gold has made many attempts to break through. However with silver breaking through perhaps this time it will succeed. Either way, it seems that gold now needs to demonstrate strength all the way up to 1360.
Gold: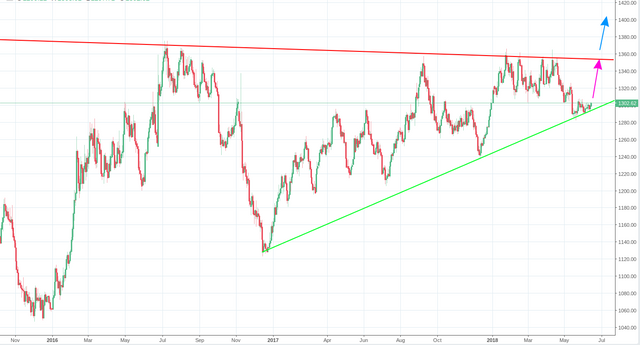 For disclosure, I'm not a professional financial advisor and this is not investment advice, merely my own observations of the market and indexes, so do your own research.