Gold / Silver - Carnage
Let's assess the damage then.
Silver: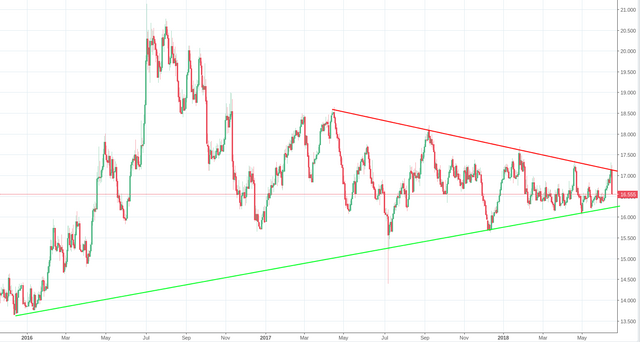 Silver, despite losing 70c since it's rise and seemingly false break out this week has basically landed right back in the consolidation zone. There is therefore no break down below the 2016 up trend yet but that's not to say it can't happen. The price looks weak now but continues to consolidate.
Gold: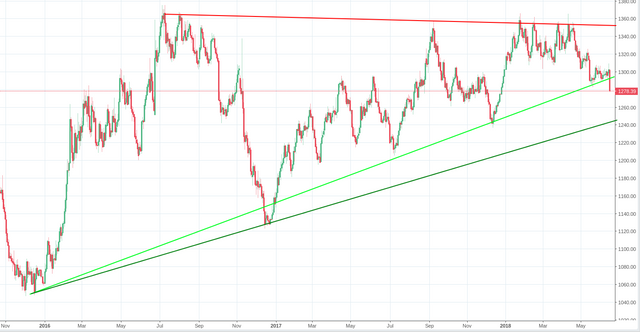 The light green line that I have been using to be fair overlapped a key data point from late 2017 and if you use this line gold has definitely broken down below support. However, if I more properly include the data point from 2017 we still have an unbroken upward support line. This support line only has two touch points so it is less meaningful, but it does mean that gold, like silver, continues to consolidate.
Summary
Some damage done and the metals are down today, but not out yet. We will just have to wait a bit longer for long anticipated break out.
Interestingly, even with the price falls, the G/S ratio is still falling and currently resides at 77. It could be that this fall is therefore a false break down, minor correction.
A frustrating day nevertheless, but keep the faith.
For disclosure, I'm not a professional financial advisor and this is not investment advice, merely my own observations of the market and indexes, so do your own research.