Another dollar alert - quick update
Another dollar alert
It seems that the dollar has fallen to the line yet again: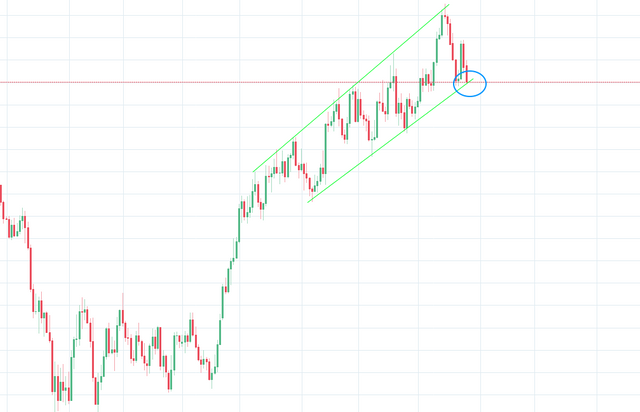 Today's fall has pushed the dollar back to the bottom of the up trend channel. Should it continue to fall into Asian trading and tomorrow expect to see a more substantial drop and a big rally in gold and silver. Gold and Silver are oversold and have staged a moderate rally into the weekend. The UK market has been closed today for the late summer bank holiday but trading resumes tomorrow.
A dollar bounce might seem like the more probable scenario, but something tells me this won't occur. I think the dollar is going to resume it's major bear trend and gold and silver will stage a short term rally, before correcting somewhat prior to a much larger rally.
For disclosure, I'm not a professional advisor and this is not investment advice, merely my own observations of the market and indexes, so do your own research.