Hi friends,
Well, when the stackitus is raging and the bank account is crying — you can always count on SSG to come through! Among a couple other things i found in my PObox this morning was a suspiciously awesome looking package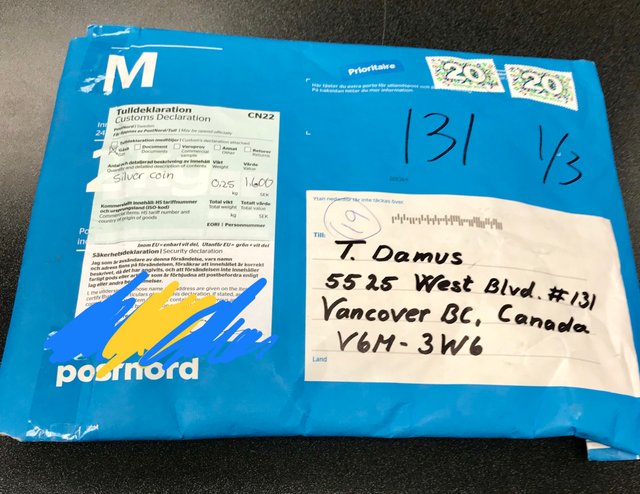 Postage got paid in Swedish Kroner so this must be @saffisara's side of the trade that's landing. Her and i cut a deal a couple weeks ago:
Ironman and Deadpool for a 2017 & 2018 Steem Round.
I sent saffi an SSG exclusive: #92 and COAs for both Rounds (and a Walking Liberty Half as a Christmas prezzie). Let's see what's in here: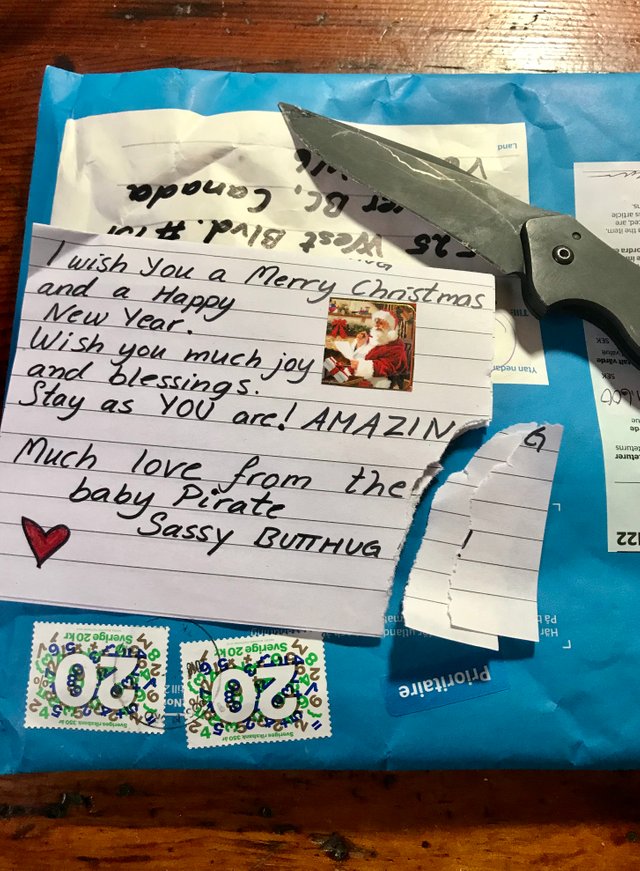 Fak! I sliced the note! (...thedamus gets some scotch tape) and a sweet note it is!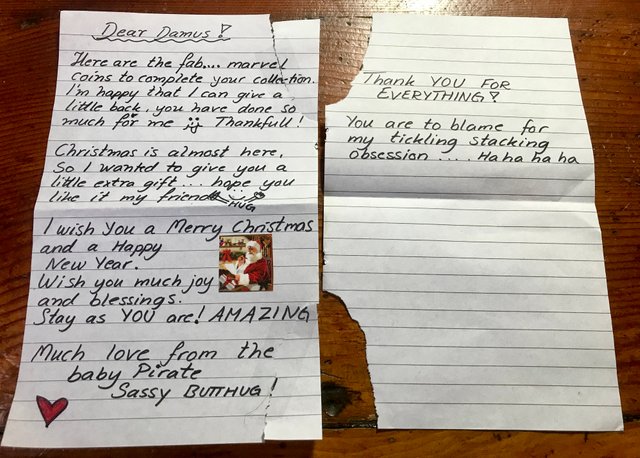 What a sweety you are @saffisara! Okay, there's some bubblewrap in here too — let's check these Superheros out!
⚡️⚡️BOOM⚡️⚡️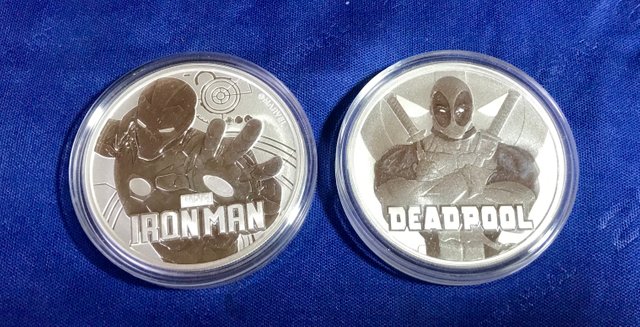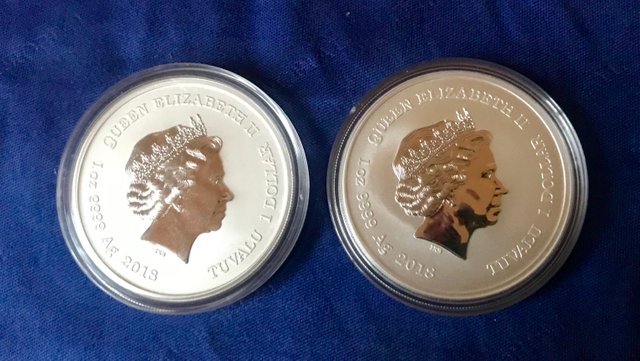 So killer! With the Ironman i now have the complete set. And thanks to @saffisara (and the largesse of @raybrockman) i now have 2 Deadpools. My stackitus has been both soothed and enraged by these two new coins. But wait...there's more — and it's not a second sham-wow carwash chamois...
It's...
A...
Holy Crap! It's a Bigfoot!!!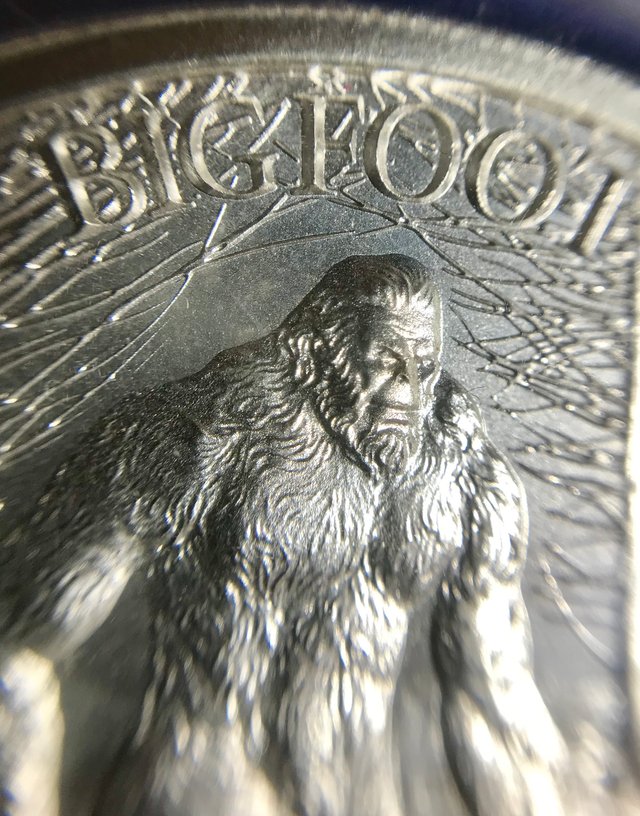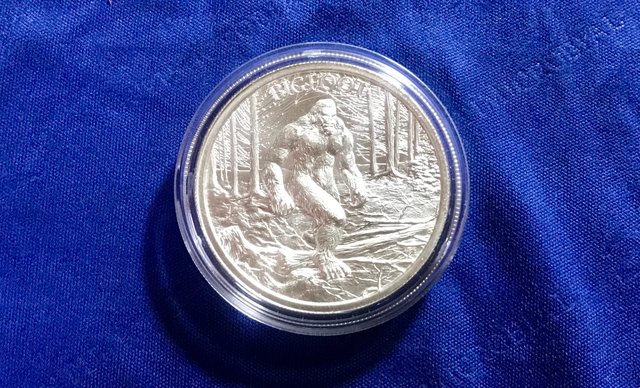 And it's a piedfort alright — look at this badboy!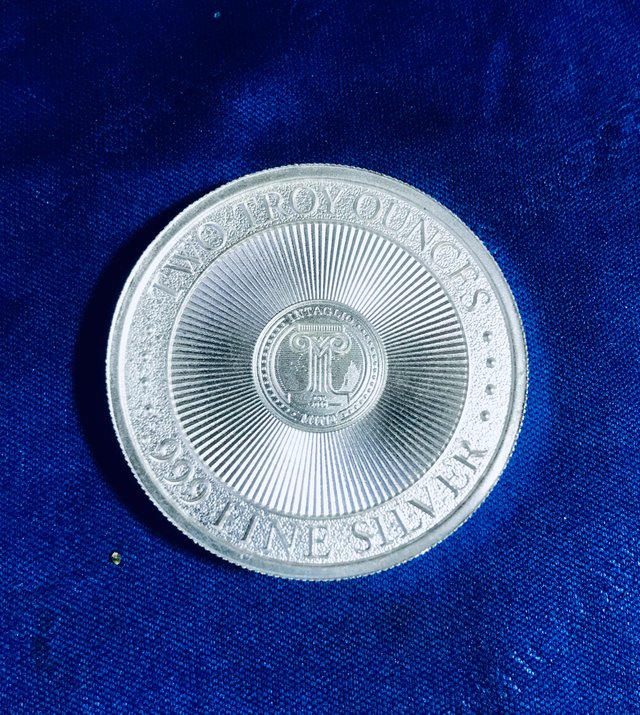 2 fat ounces of 999 and a confirmed sighting of the elusive beast of the Mountains. I freaking love this thing! And not just because it has often been opined that my spirit animal is a Sasquatch.
😜😁🤣😂
Very cool @saffisara — Thank you!
I looked around for the other three Rounds: Spidey, Thor and Black Panther but i forgot what i did with them — prolly in a sock somewhere lofl! But i will find them, and then play Marvel Universe in Ag with them some stony night in the near future. Also, i may give a Deadpool to the Assassin since i already gave Charlie a Spiderman for his growing loot pile.
Goodtimes friends! Get this shit when you can, and get as much as you can. The bottom for metals is most assuredly in, while very much of the rest of fiduciary instruments are sounding more and more out of tune, and indeed, are popping strings daily.
Check this shit out!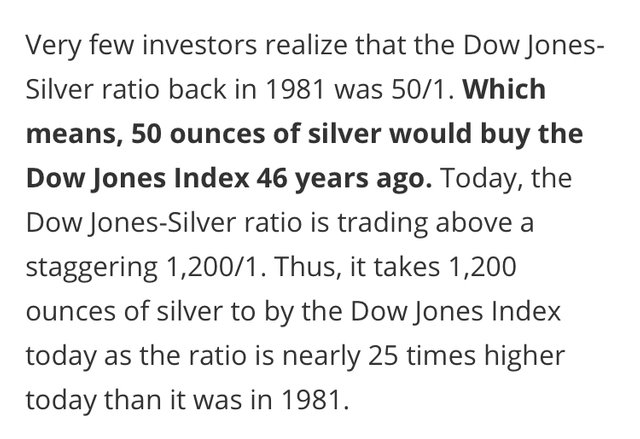 Wanna' see what that looks like in a 5yr chart?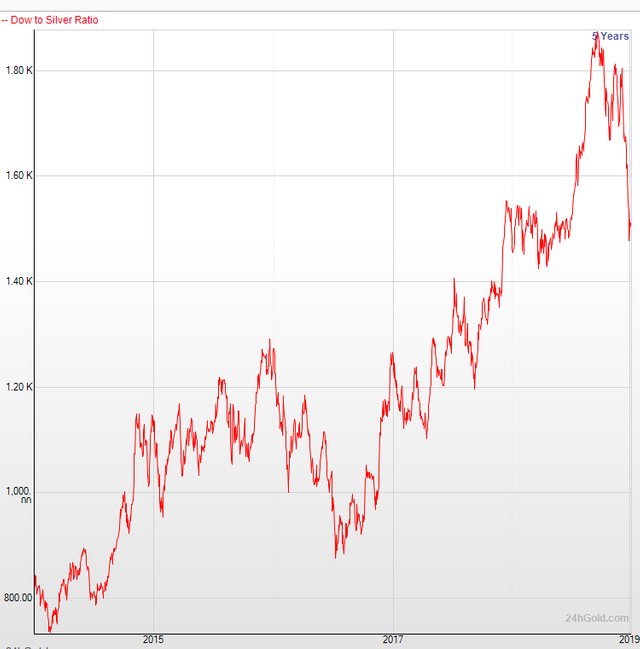 It peaked at 1,800 ounces a couple months ago. Got any other questions? ...ask Ray
⚡️🤩⚡️🍆⚡️🤩⚡️🕺⚡️🤩⚡️🍆⚡️🤩⚡️
Thanks again @saffisara — you stomped all over this one!!!
Cheers! from @thedamus
🦶🦶🦶🦶🦶🦶🦶🦶🦶