@eaglespirit posted about an old quarter she picked up and it inspired me to dig through some junk silver I have but never took a good look at them.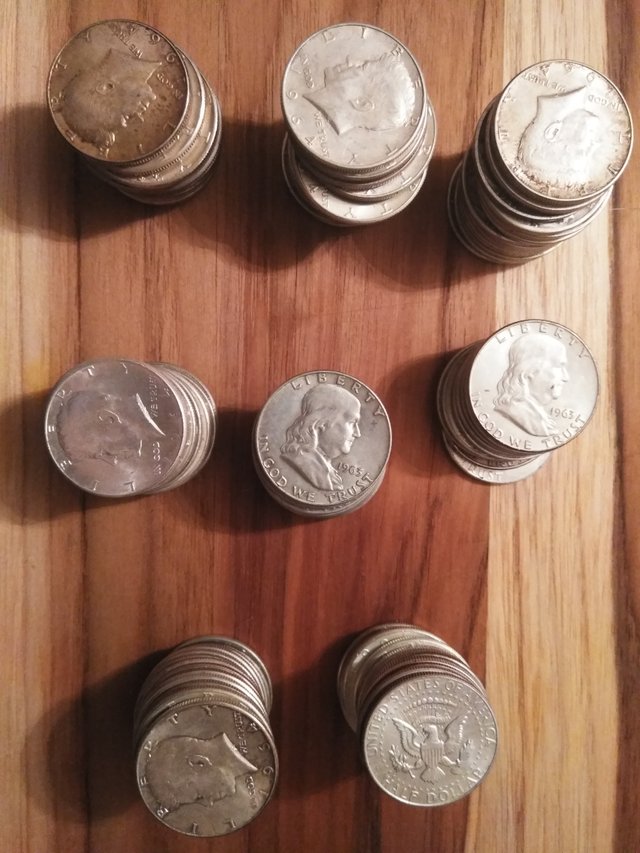 I noticed her walking liberty coin and remember seeing that before in my Kennedy and Benjamen half dollar stack. It suddenly became clear to me that I should take a closer look!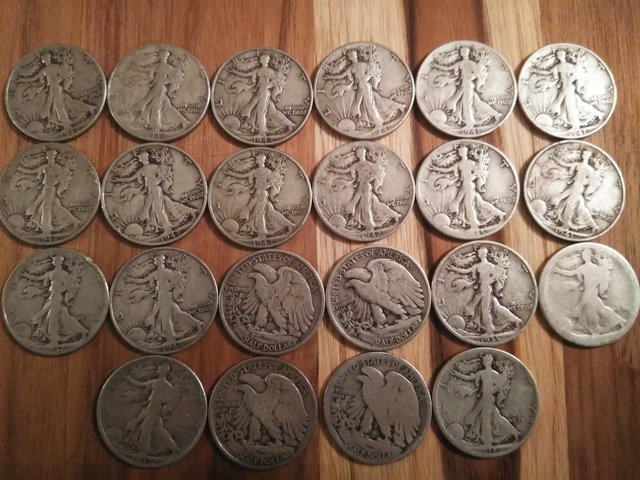 This is great, not only did I find 22 walking liberty's, I also had some very old Barber halves mixed in! (woohoo)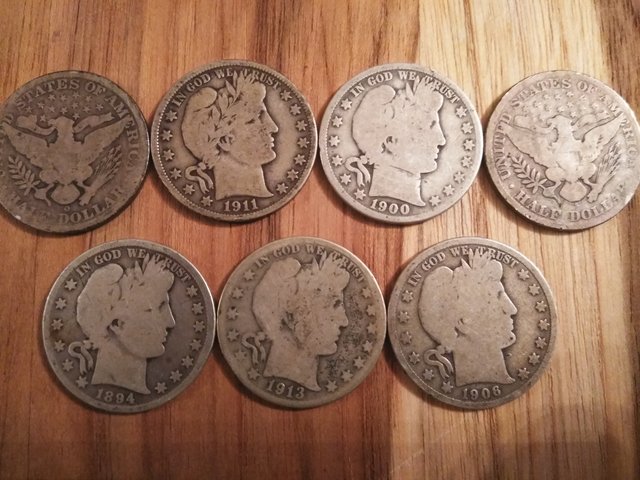 Most of the coins are very worn out and only worth the melt value of around 5 0r 6 bucks in crappy fiat. There is some special feeling I get from holding a coin that old that has held it's value for more than 100 years.
Big bonus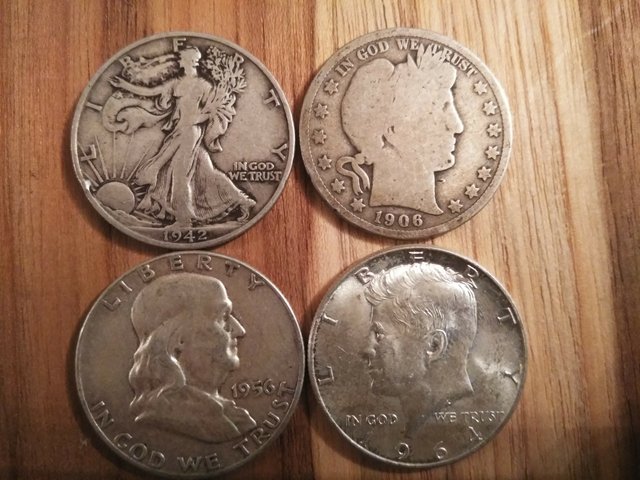 I am adding 1 of each half dollars to the @ssg-community monster raffle so you can have some junk in your trunk. They are not in the best shape but are pretty cool! I hope you win this junk pack that complements the 2 ounce sports pack that I donated also!
My next post about the junk in my trunk will be about what I find in my bag of quarters. I will have to go through the dimes as well.
Check your stack, you never know if you have winner till you look!
Thank you for reading my blog and have a great day!