Vintage Johnson Matthey Silver Round. Still Mint Sealed, Matthey Monday...........
I Bought this one back in October of 2016 and I found it as I was Looking Through a Bag of Old Purchases........
Sometimes it is More FUN to Buy Something Throw it in a Bag and Forget about It and Then Pull it Out Years Later and Then Try to Figure Out why You Bought it in The First Place.........
It is Not an Exceptionally Scarce Silver Round in Fact I see them Quite Often in my LCS (Local Coin Shoppe) Travels.........
Lets Look at the Obverse First and See That Patina that the Silver Round has Taken On.......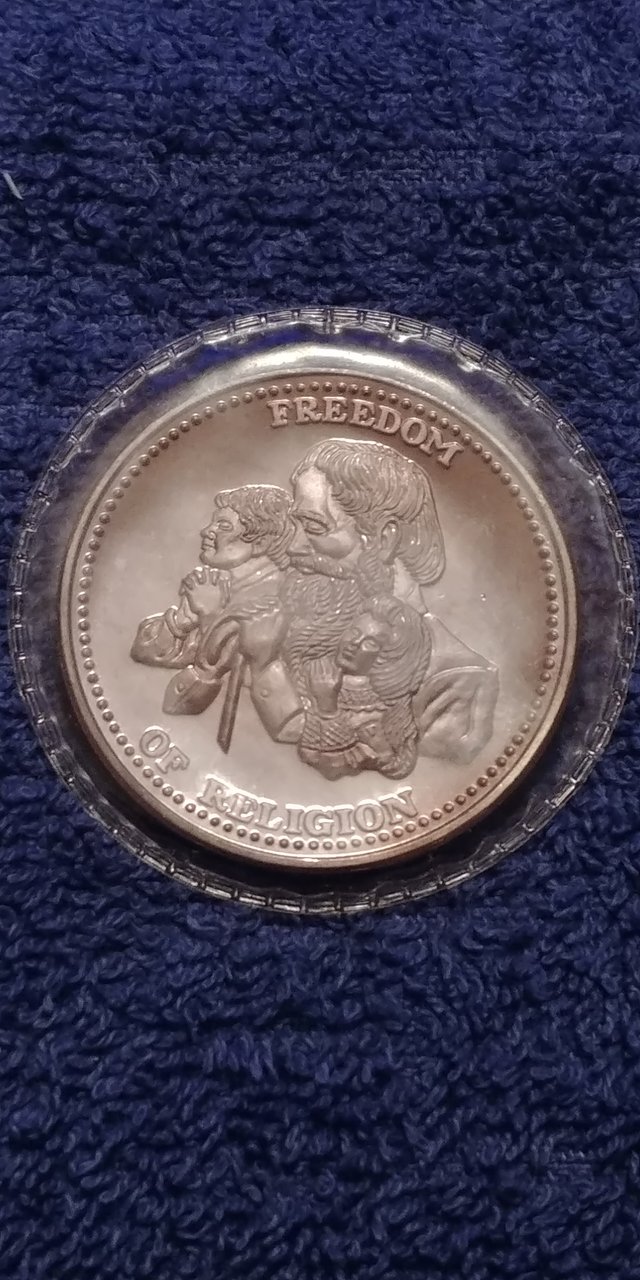 It is Amazing what PRAYER can Do, PRAYER can Move Mountains..........
Matthew 17:20
"Truly I tell you, if you have faith as small as a mustard seed, you can say to this mountain, 'Move from here to there,' and it will move. Nothing will be impossible for you."
The Good News: Even if you have the largest doubts, but the smallest hint of faith, Jesus will be there to reward you. If your little belief can move mountains, imagine if you grew your faith even stronger.......
Then We Have The Reverse of the FREEDOM of RELIGION Silver Round..........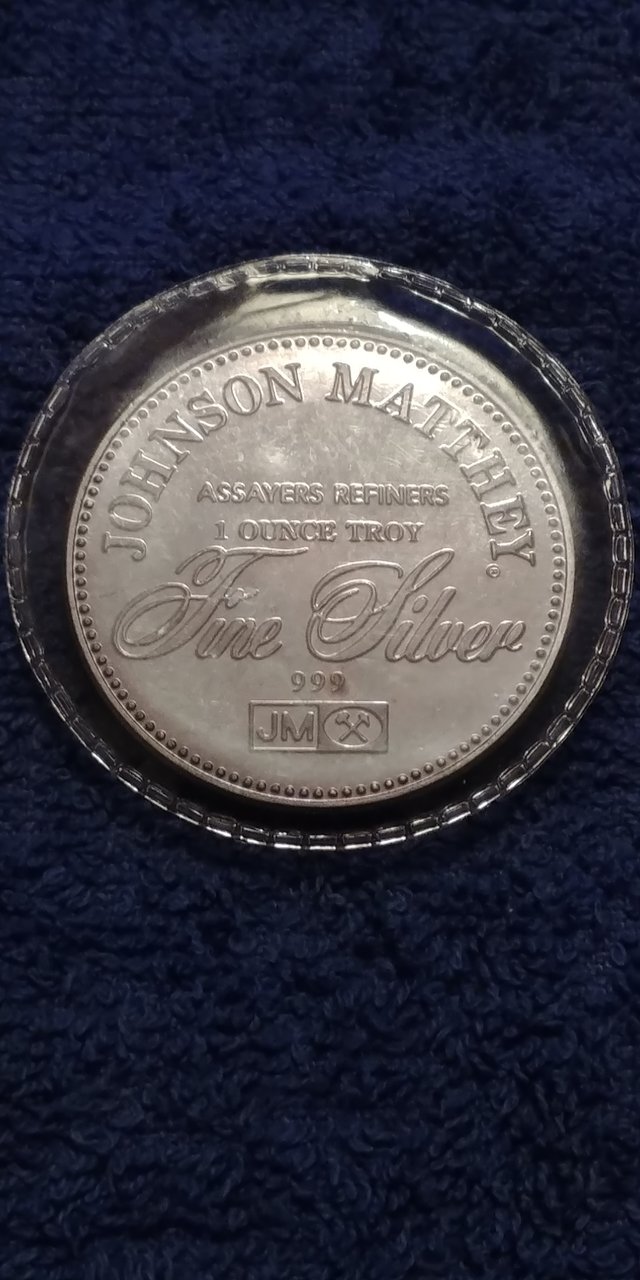 Now We Set it On the Scale just to See How Close to a Troy Ounce (31.1 Grams) we have...........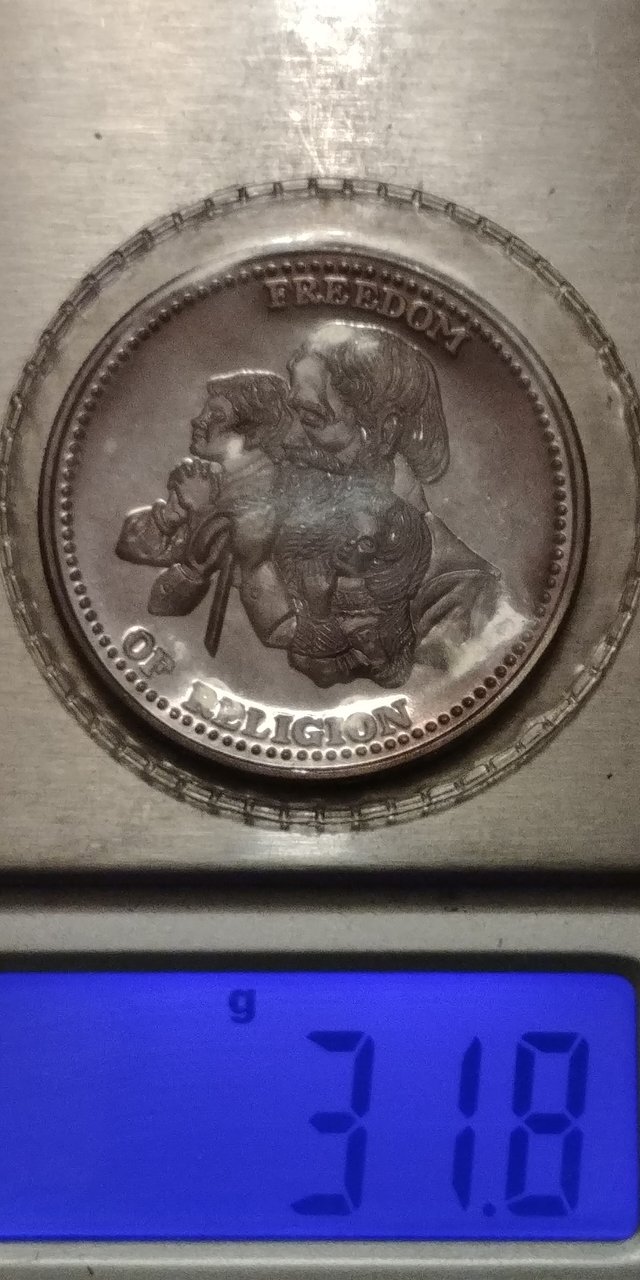 Now The Reverse on The Scale..........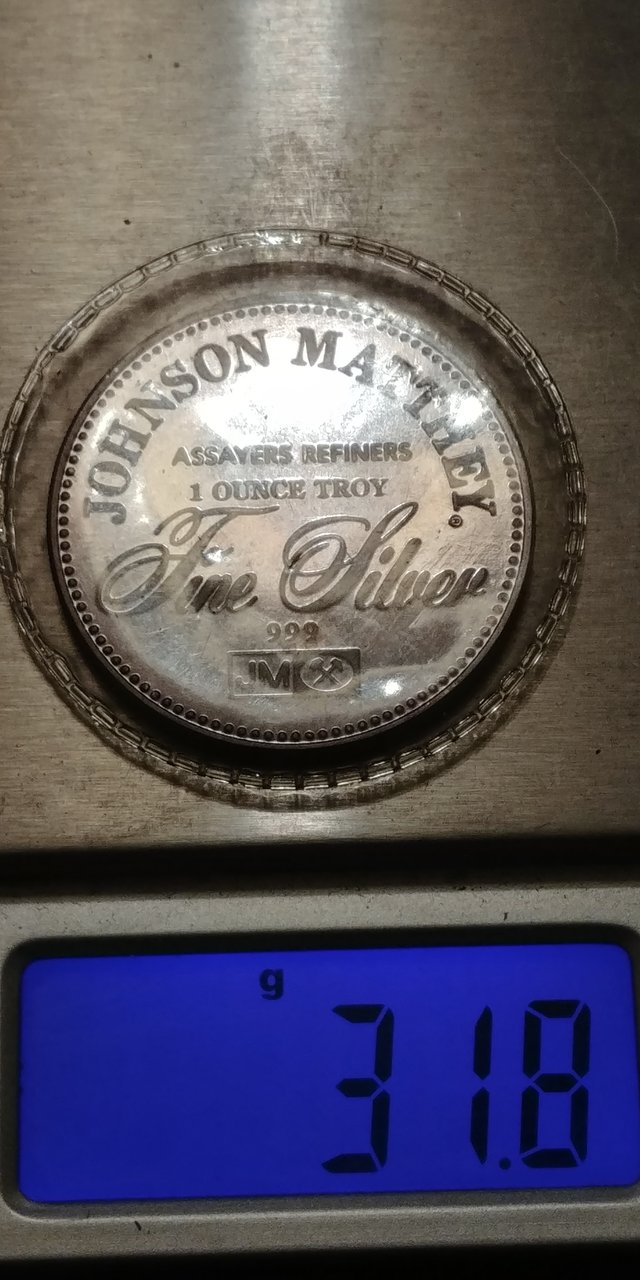 The SPOT Price of Silver on 2/24/2020 when I Post This is $18.82......
The Price of SILVER is On The Move.........
Keep Adding Ounces to Your Stack and Building Your Wealth.......
If you enjoy content such as this then please feel free to UP Vote........
Follow me here on Steemit & Palnet @stokjockey
Also Support all of the Silver & Gold Stackers as well as #steemsilvergold !!!