It is #PirateSunday but this is not going to be my Main Pirate Post for Today.................
I Just Wanted to Snap a Couple of Pictures and Show you Some Scarce Silver Bars in the 1 Oz. Size that may Cross your Path..........
Two of These Silver Bars I know had a Mintage of 5000 Pieces The John Hancock Center and The Sears Tower...........
The Third Silver Bar is the Bank of Chicago, my Source Silver Bar Guide does not list a Mintage for this Bar but It would probably be in the 20,000 to 30,000 range just looking at and making a Serial Number Observation...........If anyone knows the Mintage and can sight a Source of the Mintage please share with the @ssg-community...........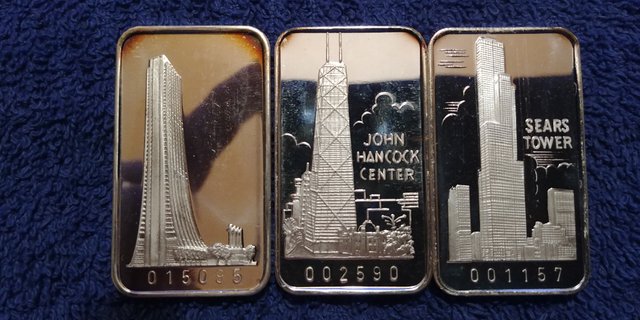 The Reverse Side of the Silver Bars....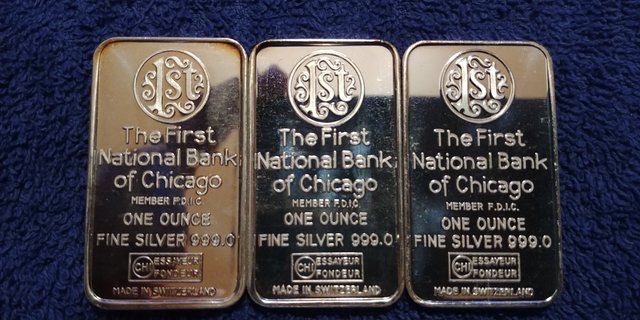 All of there Silver Bars were made in Switzerland in 1973 so I guess that would make them Vintage. I Love Vintage Low Mintage Silver, it's just more Fun to Pick Up when you come Across it............
Thanks for Looking and Commenting and Remember it is #PirateSunday #21
If you enjoy content such as this then please feel free to UP Vote........
Follow me here on Steemit @stokjockey
Also Support all of the Silver & Gold Stackers as well as #steemsilvergold !!!