A Short But Sweet Post This Morning, The Great Lakes Mint had an ERROR Silver Art Bar in 1973
This Was One Ounce of Silver I Gladly Picked Up from one of my LCS's (Local Coin Shoppe) Yesterday.........
I Just Thought I would Share This Small ERROR in Spelling With Everyone this Morning.........
I Guess Great Lakes Mint did Not have a Proofreader Looking at Their Silver Art Bars before they were Released to the Public.......ERROR in the Spelling of Israel..........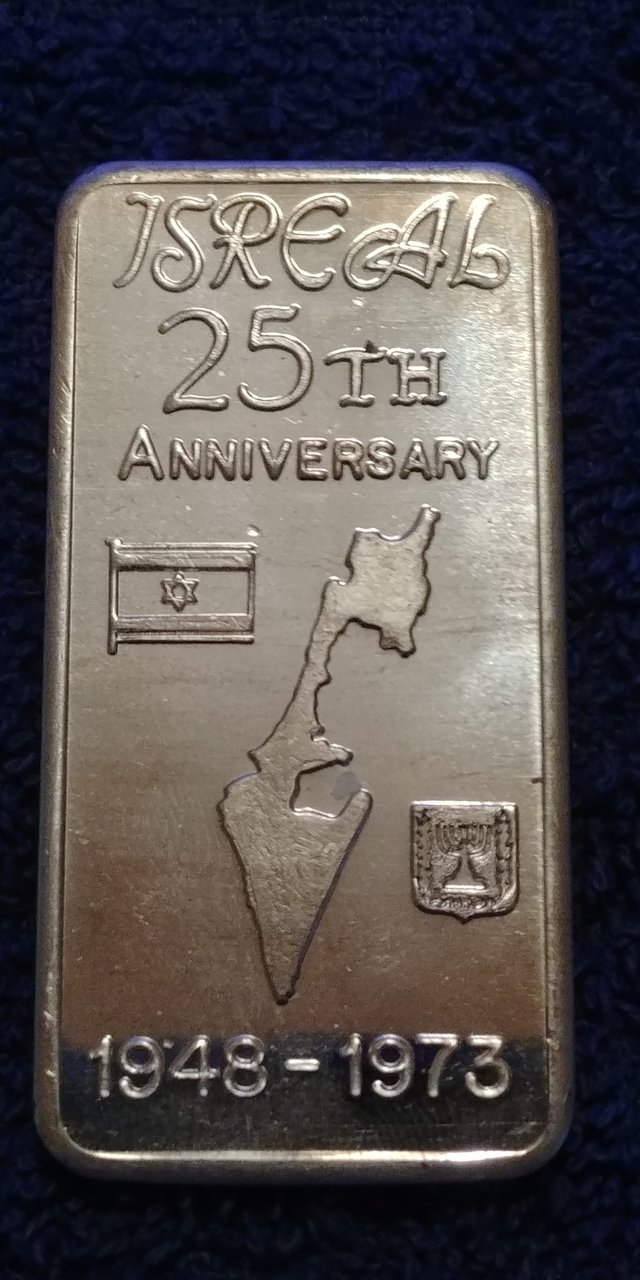 It was the 25th Anniversary in 1973 of The State of Israel and the Misspelled It "ISREAL"........
It Happens and Mistakes in Silver Bars usually Make them More Valuable and Wanted for the Mistake........
The Reverse of the Silver Bar.........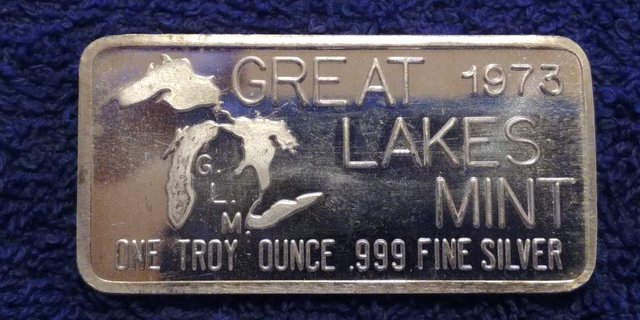 Now We Are Going to Do Our Favorite Thing that I like to Do in These Vintage Silver Art Bar Posts. Let's See What She Weighs.......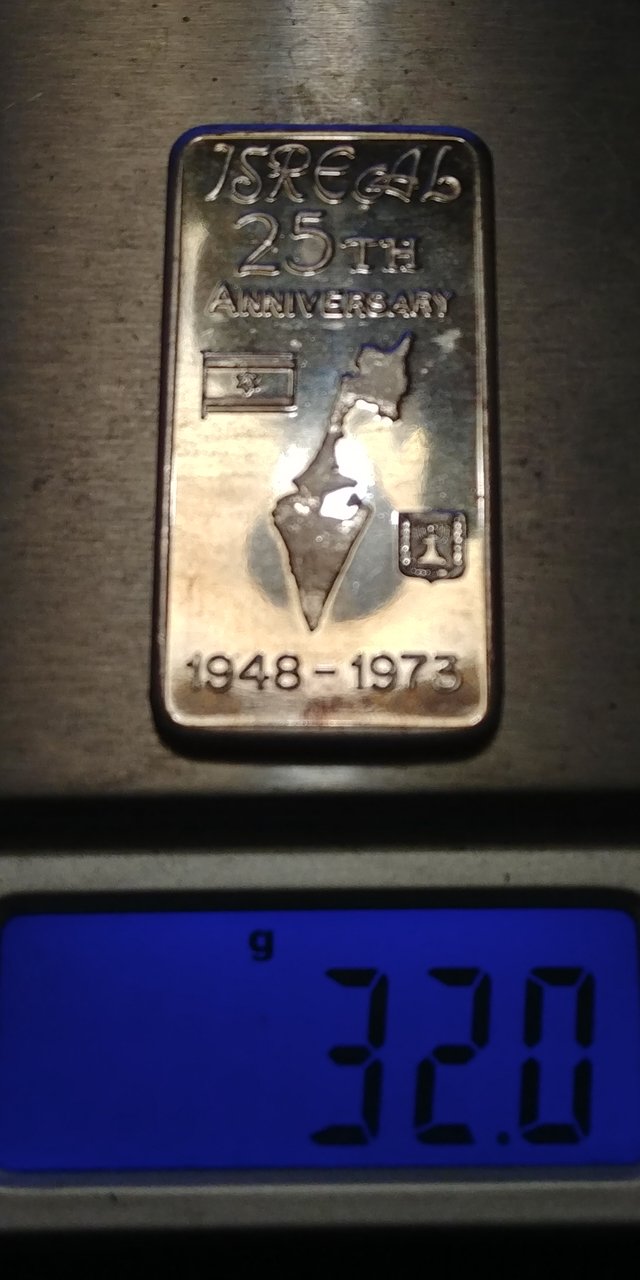 I Like It a Little EXTRA Silver for the Money.
Flip it Over just to Check The Weight on The Other Side...........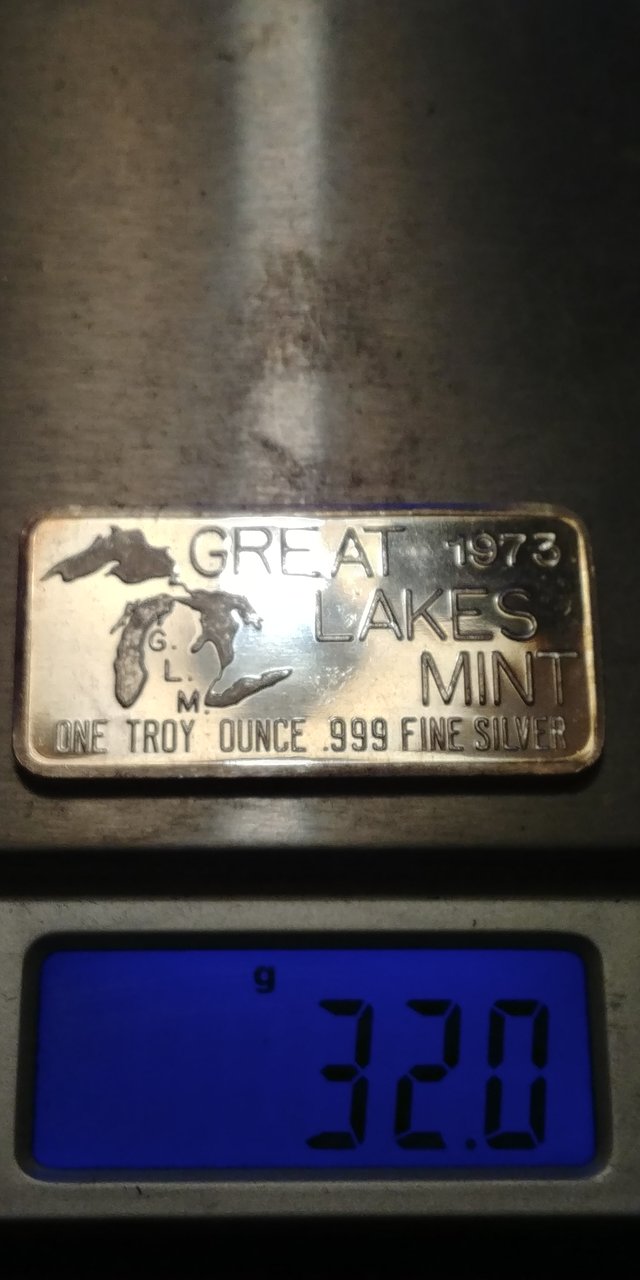 The SPOT Price of Silver on 2/20/2020 when I Post This is $18.43......
Keep Adding Ounces to Your Stack and Building Your Wealth.......
If you enjoy content such as this then please feel free to UP Vote........
Follow me here on Steemit & Palnet @stokjockey
Also Support all of the Silver & Gold Stackers as well as #steemsilvergold !!!