2019 STEEM Silver Round Last Chance 10% Discount coupon
The SteemSilverGold community have run a competition to design a 999 Silver STEEM round coin for the past 3 yeas. It's been a great project and limited to only 1500 minted. This year unfortunately it looks like only just over hal of these have been sold but there is a last minute special coupon code to get a 10% discount. Don't miss this opportunity to get a special and valuable collectable token but be quick as orders close 15th October 2019.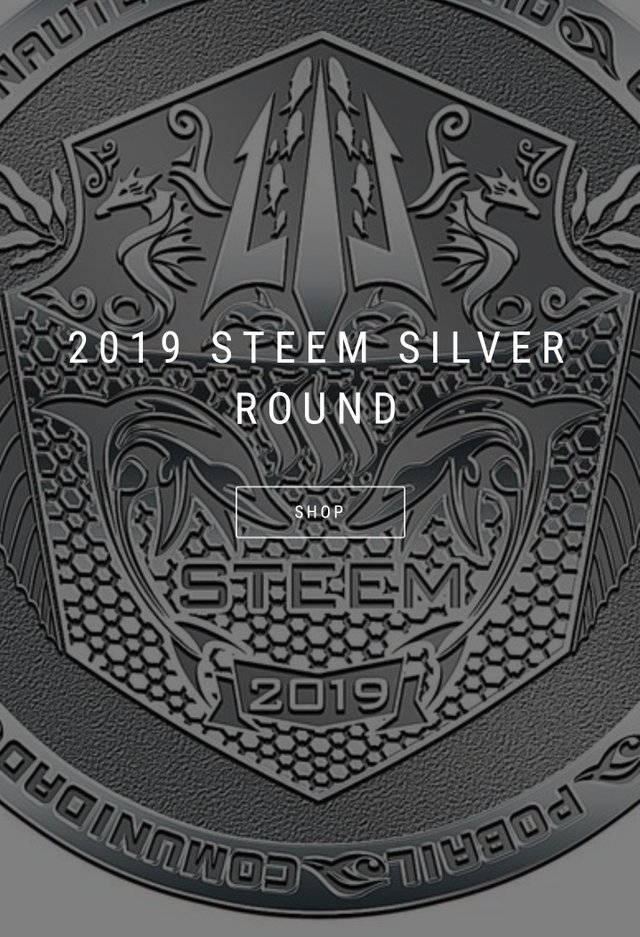 Just click the link below. You can pay by PayPal, Bitcoin Ethereum, Lite coin and even Steem.
https://steemsilverround.com/shop/
Use coupon code Steem for an extra 10% off.
But be quick orders close 15th October 2019