Fantasy Football Grand Prize
I am a huge fan of Fantasy Football. I love participating in local leagues with a bunch of buddies, not these nationwide sites like FanDuel or Draft Kings.
Anyway, this year I am supplying the prize for this year's championship game winner, so I decided to incorporate my other passion into the league....SILVER!
Here is this year's championship prize, a 2 ounce silver bullet from APMEX!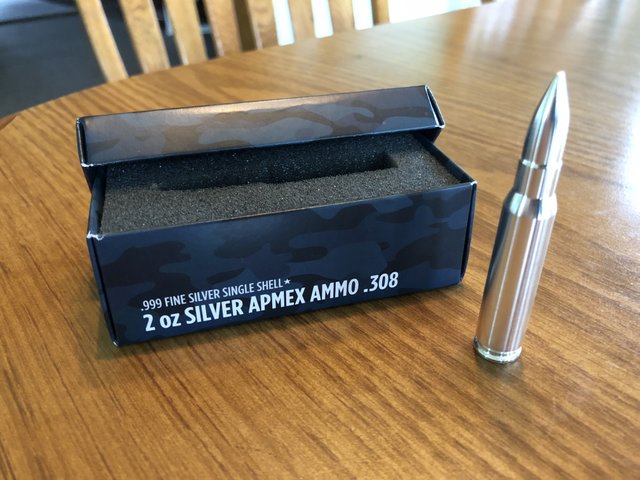 This is definitely a prize worth winning, and it can even serve as a great conversation starter! Anyone that holds one of these babies in their hand will instantly get a case of Stackitis!
There will also be many of these given out as Christmas presents as well (providing the economy does not reset 😋 )
So, tell me what you think. How do you get the conversation started?
Stack On!!!