Brachiosaurus In Da' HOOOOOUUUUSSSEEE!
The Brach just landed on my doorstep, and I don't mind saying, it is off da hizzle fo shizzle!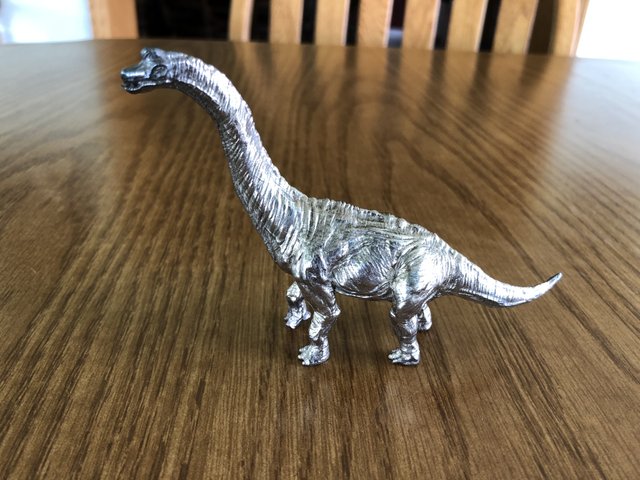 This baby is 8 ounces of sterling silver awesomeness!
It's the 5th piece I've picked up from the Heads or Tails Coins & Collectables (https://hotco.co/). It is part of a 6 piece Lost World Collection series.
The ankylosaurus is ordered and will soon be on it's way.
Here is the latest family portrait!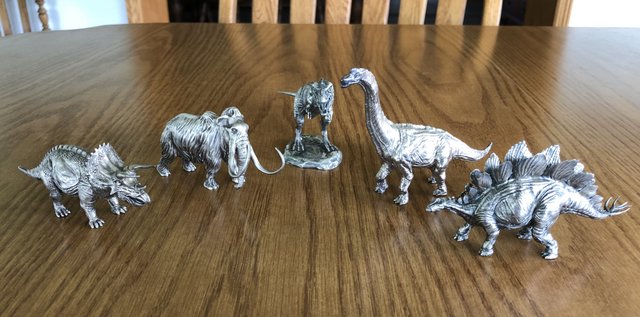 Keep Calm and Stack On!!