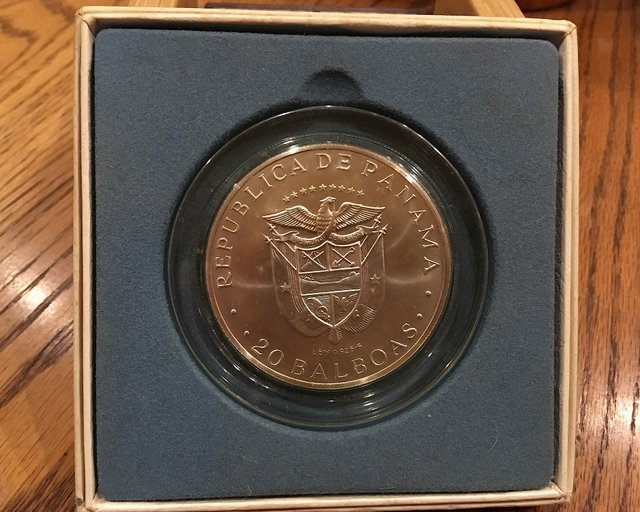 Hi guys, I've got a monster here!!!😀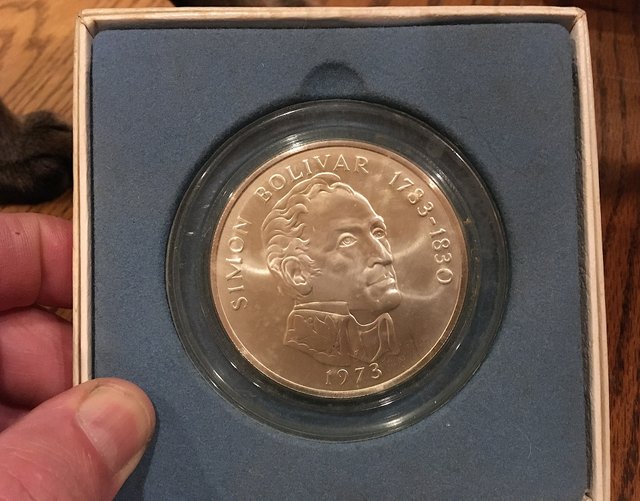 This was issued by the republic of Panama, and 40,000 were minted.
Many of these coins were melted , so if anyone has a number of what is supposed to be left Silvertop would love to hear from you guys!!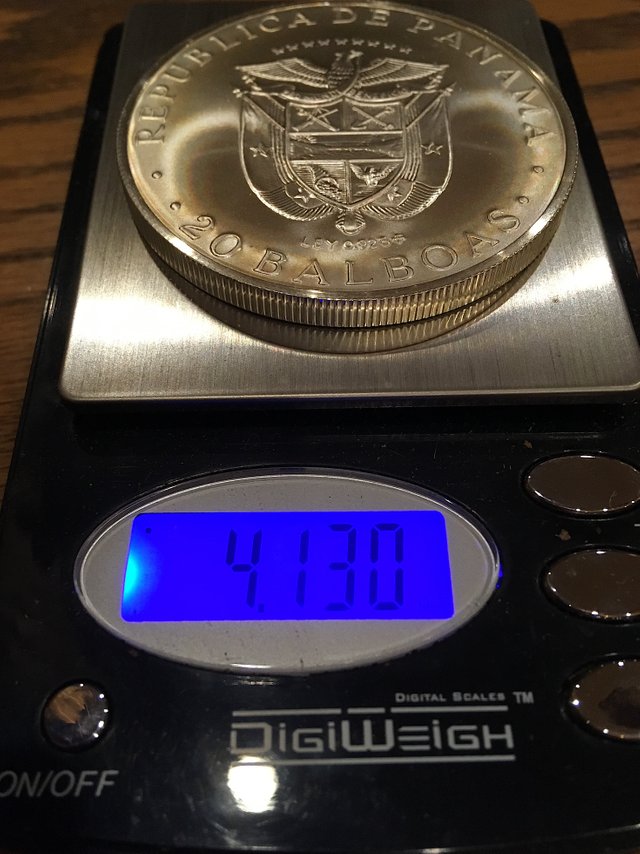 So this is Troy .925 Sterling, coming in at 4.13 Oz.
I have researched and if you melted this down the pure Silver content would be 3.85 Troy Oz. of pure Silver.
Silvertop won't melt this beauty, this is another of my teenage finds, in fact I bought this coin in 1973!
I believe Silver was at $1.90 per Oz....
FREE!!!😀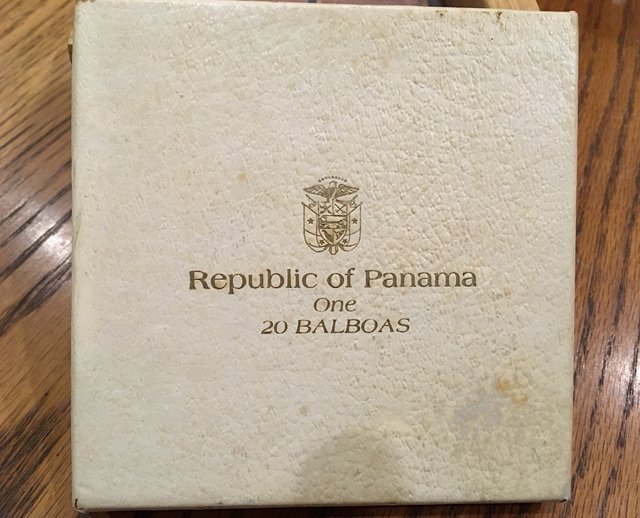 The box has seen better days, remember guys ......Teenage Silvertop Lol!😀
In fact this coin resided in a floor safe in my parents damp basement, that I cemented into the concrete!!!
What were my parents thinking, to let me chisel a hole in their basement floor!!!
Silvertop has had stacking problems that go way back Lol!!! 😀
Stack on !!!
Silvertop...Mike 😀