Hello stackers, what a great time to be a silver stacker with the prices booming like crazy for the past few months. I've been saving to make a big order for around 2 months and now im thinking it might be a good idea to just keep saving and wait for it the drop off a little.
.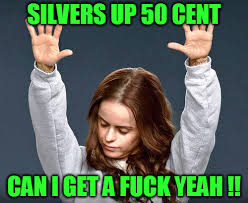 .
With not really watching to price to hard for the past few months and stacking for 6 years during a flat market. This chart looks alien to me. In fact, it reminds me when the Brexit spike the vote result came in. Im glad that i got the bulk of my stack for around £10-11 per oz. I dont think we'll ever see these prices again.
.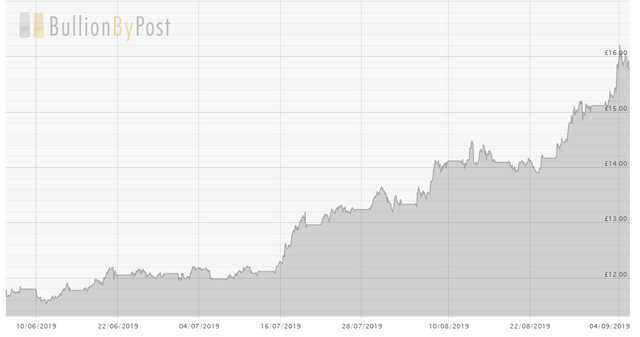 .
That's an increase of 26.1% in 3 months, i think we can declare that silver is moooooning!!!!!!
.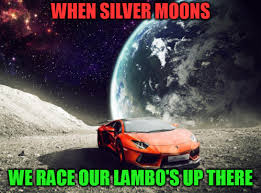 **This is sort of came out of no where and let's see where it goes. Is £20 possible and i wonder what the GTS ratio will be in a few months from today. It's the stackers time to shine, crypto's are cool but at the end of the day, it's all about the precious metals.
STACK ON FELLOW STACKERS