Monday Membership Update Time
For the first week ever, no new members. Last weeks membership post made the suggestion to have a group membership clearout and that overtook the comments section. By reading through them all, i could see that 85% were for it and happy to go around with this in the future. There were a few members against it and brought up some good points but i feel alot of the mean points mentioned were assumed things and words were put into my mouth. When i am thinking about things like this, i am trying to think about the rules set out by @hgmsilvergold when he founded the group and i take advice from OG members from before my time about how he ran things and his idea's. I believe he felt it was important to have active members tied to the group by cutting dead members because it keeps everything smaller, tighter and bonds are built easier making it more of a community than a group. Why have 1000 members with 200 using the tag when you can have 200 members with 200 using the tag? The idea is community not group. I understand some members think that ssg-community plays a role in this but ssg-community was set up around steemsilvergold rules. If the group was mostly dead members, ssg-community would have set up as a delegate to get upvote only bot. Please do not think that the 2 are connected are influence each other. This is something i wanted to make clear and knock on the head. The bot, @ssg-community aka, Precious the silver mermaid is a non profit service to the community ran by 5 members.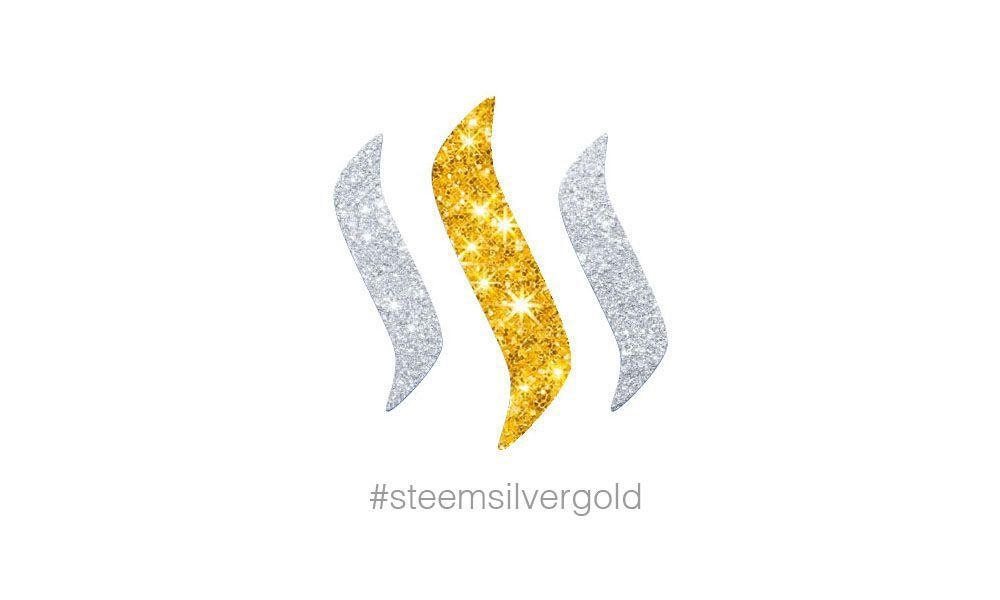 First ever Steemsilvergold membership List post from over 10 months ago
Took from a post done by @hgmsilvergold.
The following (20) stemians have shown an interest to establish this silver and gold community (#steemsilvergold) right here on Steemit:

@blackrussian @lulita @madein-hisimage @tremendospercy @crowe @nolnocluap @missiontothemoon @sanction >@buster544 @famcore @stackin @runaway-slave @goldmatters @finkavenue @spicyer @irfo1 @htliao @speckofdust >@raybrockman @hgmsilvergold

Suggested Goals of the Silver and Gold (Precious Metals) Community:

Encourage members to produce quality content.
Ensure members are rewarded for great content.
Ensure Steemit is a go-to place for precious metals news, analysis and more.
Ensure that the community becomes significant here on Steemit.

There are many things that we will do to achieve these goals:

Upvote, Comment and Resteem members post
Imagine having a guaranteed 20 upvotes for your post. This number will grow as we grow this community – 100 >members would be the first target. We want to vote as much power to the members of this community. I believe we will >see significant growth, especially since many gold and silver people seem to be coming to Steemit; and as the price of >silver and gold rise over the coming months interest in gold and silver content will explode.
Grow the community
Invite more members: wales, dolphins and minnows
Continue producing good content
We need to really cover the range of needed silver and gold related content: Analysis (fundamental and technical), >Advice & Intelligence, News, etc.
Contribute skills and know-how
There are certain administrative/representative positions that need to be filled:
Secretary, Whale Sponsor, Marketing, possibly a Celebrity Figure and any other we can think of.
I would take care of the Secretary Position. My commitment is to coordinate the activities and admin, and deal with >issues of curation, since this is my field of expertise (that is writing about gold and silver – which would include reading >many posts).
Please nominate yourself or others for the other representative positions or any thing you can contribute to make this >community succeed, for example how we can fill some of those positions.

To Join This Community:

Follow all the members (provisionally all the people listed above)
Resteem this post
Upvote this post and leave a comment on this post that you want to join
Optional, but very important: Do a post about why you are joining this community and how you will contribute (kind of >like an introducemyself). Use the #steemsilvergold
Before someone points it out, i am aware that there is no mention of any rules to remain a member are ever be that active. If you do some research into @hgmsilvergold's posts, you will see that he preferred an active membership.
Alot has changed from then
We have done alot of stuff for a community that is not even 1 year old yet. When you think about it, its amazing all the things we have done. We have grown in numbers to over 180 members in the family, we designed and released the first ever silver Steemit round in 12-13 weeks from idea to delivered and we already have the 2nd second years coin on ice waiting to be released. We have 2 years of coins and the community is only 10 months old. The support given to each other in this community is unheard of in other groups. You only have to look at this post by @spicyer to see what i mean. You dont get stuff like that in other communities. We also have a very active Discord server which has 30+ channels for all your silver, gold and steemsilvergold needs. The silver and gold posts being pumped out on a daily basis are all over the place, we have unboxing's, informational, stacking for beginners, picture porn, contests, stackitis, group buy and many other posts being done by members. Steemsilvergold is the number 1 precious metals community on Steemit and it's only gonna get better.
To set things straight
When the group was set up, hgmsilvergold held the Secretary Position. He stopped posting around 6-7 months ago and has never returned for whatever reason.After some time the community held a voting post to vote in 3 group mods, philmint, @raybrockman and @silverstackeruk were selected. We lost philimint around a month ago and the group has 2 moderators
@raybrockman ---+--- @silverstackeruk


@ssg-community is not #steemsilvergold. Ssg-community is a upvoting bot set up by 5 contributors @buggedout, @welshstacker, @thedamus, @raybrockman and @silverstackeruk. This bot account is exclusive to steemsilvergold members with tiered free and paid membership plans. This is not a for profit bot and private keys are shared to project the communities interest. Ssg-community has no involved with how #steemsilvergold is ran and is purely an incentive for members of the community.


A membership list clearout will happen. I would like feedback and i am thinking every 6 months. That would mean a 1 month notice period beginning at the start of June. More information will come about that closer to the time as it needs to be well planned. It will come down to me and Ray to decide what to do with the help and feedback of members on the subject


Week 16 - 2018
Group Moderators in black
188 Stackers joined so far..
0 New Members this week.
Steemsilvergold Nomination Road Map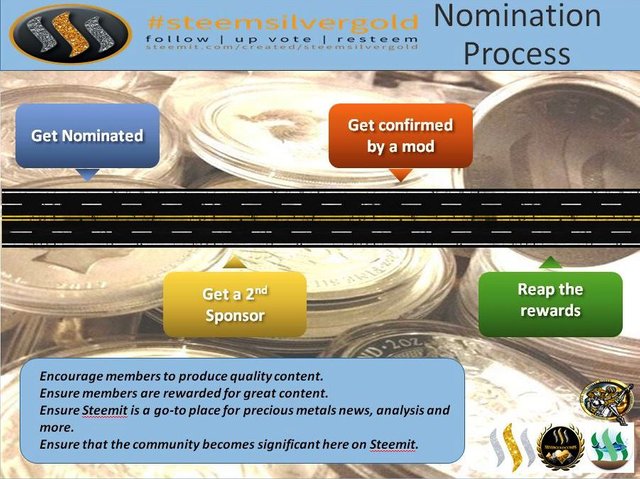 Only existing steemsilvergold members can nominate and sponsor
Nominated Users
Please make your Nominations in the comments below
Can you think of someone that be a that would make a great member for our group?
.