Let's do a community Guinness World Record !!!!!

Steemsilvergold, i have an idea. Now i know your thinking, here we go again. SSUK has been thinking and is about to come out with some bullshit idea but this is a good one. I promise but you already know what it is cause of my thumbnail pic.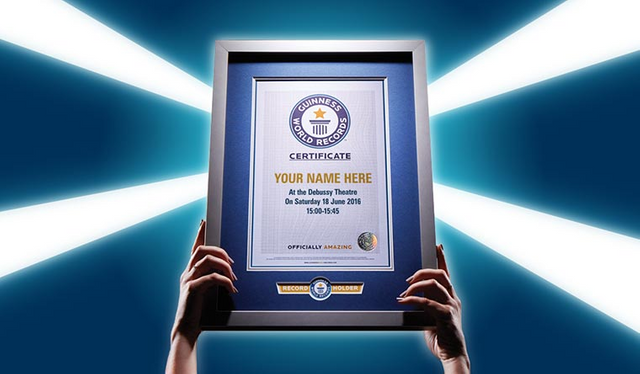 Guinness World Record!!!
Who wants to be part of a community Guinness world record? Again, i know what you are thinking. Your thinking SSUK is a genius and he has hit the nail on the head this time. There are tons of easy records out there ready, waiting to be smashed. We have done everything else we have set out minds too so not why get a world record?, if any for bragging rights. We would also be the first steemit community to get a world record which would be a record in itself. So who's in?
I've had a super fast check for what sort of records we could do. It's not as easy to find records to beat for groups of people and even harder for groups of under 50 people plus we cant all be in the same place at the same time cause SSG is worldwide. With that said, i found one and it's a dozzy. The record is 'most people to sing happy birthday while using mobiles'. The current record is only 13 people. All we have to do is get more than 13 members to phone 1 member in a shared call and sing happy birthday. Im not sure how they verify, we might need to all be in some group video chat to show that we are all calling at the same time are something but we could figure that out. Pretty easy, what you think?
Should we challenge it?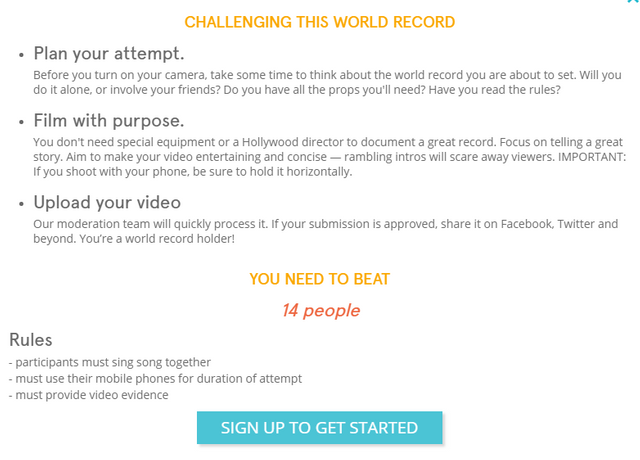 .
That was the first thing i came across that would have suitable for us to do and i am sure there are hundreds more out there waiting to be found. Now, i am only 1 person and can only do so much research so if you are interested and want to be part of this, get yourself over to google and get searching for idea's. It would of course be legend to have something related to precious metals but we cant be picky and a world record is a world record in the end.
Below you'll see a table, if your interested drop a comment and we can get a rough idea of how many members we have.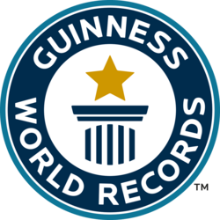 PS, @thedamus. It's nothing to do with the drink Guinness.
..