Happy New Year Steemit - Here's my 5 things to do in 2019
Happy New Year everyone
Here we go again, adding another year to the lifeline. 2019, lets be having you. I still remember Y2K like it was only a few years back, not 19 god damn years ago. What's happened?, Where did that time go?, have i wasted it?,............... If i did this are that 10 years ago, i would have this now.........Right, gotta make a new plan, gotta stick to it. These are the thoughts that roll around in my head every new years and more so when i have a birthday and this year is no different. I grown bored of the daily work grind, it's crushing my soul, I could manage my time better and start the diversify investments. Here's what i thinking, nothing to hard at all. 5 simple goals to hit.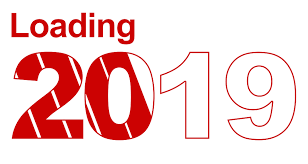 More time with family
We all wonna do this but it seems things get in the way. For me i think if i was the manage my time better i could spent more time with the family. My job has no finishing time, im done when all the work is done and it's a lotto everyday. Some days it's 8 hours, others is 11-13 hours. I work Tue-Sat and i like having the Monday off as the kids are in school and me and the misses can spent time together. The kids only wonna play games and talk to friends when they are home. They can use a laptop, tablet and mobile all at the same time, i remember rollerblading when i was 12-13. The kids are cool and are pretty much up for anything when i ask them, they never make excuses. We are not really the type to sit down and watch a movie together are play board games but we'll play with stunt kites are the X-zylo. We live 200 meters from a huge local park with a parameter of around 3.5 km's, which is great for biking in the summer. I guess i gotta just spent less time on the computer tinkering with stuff and more time x-zylo'ing with the kids.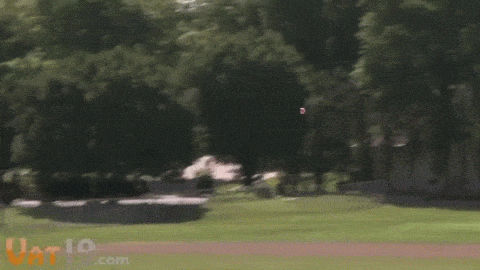 (You can throw this the length of the football pitch with almost no effort, these are amazing. Throw low with rapid spin. It's all in the wirst)
New jobbie
Im bored in my current job. I should'nt be because i have it pretty easy, im the bakery supervisor and my senior supervisor sorta just leaves me to find my own work. I am very much a free range chicken when it comes to work and it looks to be that as long as im seen doing something, im cool. I used to work like a machine when was a production op but im picky as well and not afraid to shout up thoughts at people so i have a bit of a rep. Im cool 99% of the time but we all get those days when 10 things fall apart at the same time and someone gets the blunt end. Apart from having it easy, the pay is not great and the working hours suck. This year i plan to get a new job. I will be looking and applying for either home bakery baker jobs are factory production supervisor jobs. In a home bakery everything is made by hand and this the baking that i love to do. In a factory bakery, 90% is done by machine and i'd rather be doing paperwork and perfecting product flows then standing at the end of a machine catching lumps of dough. I am a baker by trade but also have qualification's for production management, both pay around the same and if i could pick i would rather work at a home bakery. It's harder work on the body but it'll fit you fit and the time fly's so quickly, plus the early starts and finishing at 1-2pm would be cool as well. Problem is not that many home bakery around with supermarkets. March until August seem to the best time to get a job for some reason but i'll be applying before then. New job with fixed hours would be the ticket and would help with family time.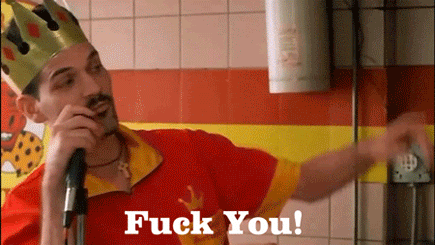 Silver stacking
2018 was a bad year for me stacking, i finished plus oz's but it is my 2 worst year out of 5. I saved my money every week like normal but found myself buying crypto's while it bottomed out 4-5 times through the year and i just about completed my date runs. I also sold about 160oz's a few months back to buy 5000 STEEM for CryptoSicko when it was priced at around 0.45cent. This year, it's no more crypto from silver money and fuck the date runs. Im gonna buy what i want. Gonna aim for around 200 ozs this year, lets hope Brexit does'nt kill me the vat free silver deal i got with Belgium.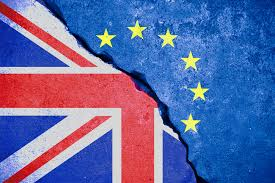 Crypto's
Fucking crypto's....... Ok, we are in the cycle that cryptos (BTC) seems to go through. At the start of 2019, it looks to be still trying to find the core bottom, i guess 2019 will be a very slow year for crypto market caps and we'll start 2020 under at under $6k BTC. 2018 has seen cryptos get smashed but the user base for crypto's has doubled from last year meaning there are alot more people using are getting involved in crypto's and the demand is still there. If i fall into extra money, i might buy some BTC are bitcoin cash to hold but i really dont wonna buy anymore. I will continue to stack STEEM as i earn it and no plans to cash any out. If it hits $2-3, that might change. Over all plan is to HODL for 2019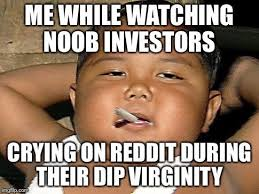 Start investing into stocks
This is something i have played with in the past and writing this reminds me that i still own a few shares in BP and British Gas. I think British Gas is now part of Shell so maybe i have Shell shares now, nevermind. Im looking and seeing the FTSE 100 is down 12% for the year and it could be a good time to start a small investment. I have looking to get back into shares and the a FTSE 100 index is what i have been watching. Its basically the top 100 UK companies by marketcap in one fund. The timing looks perfect to jump on and i'll be setting up a direct debit to start in Feb. It'll only be a small amount and i can always manual buy when i have extra cash. This will be an addition to stacking stacking for the pension pot. Small potatoes fill big belly's (just made that up).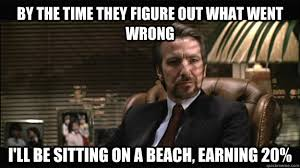 Thanks so much for reading my thoughts, im off to finish cooking dinner. This post has taken me almost 3 hours to write between getting a lovely traditional roast beef dinner sorted. Big smack cut of silverside, with roasties, mash, roasted veg, yorkshire pud's and homemade gravy. Happy new year everyone, im off to stuff my face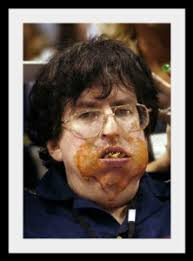 ..