Silver Quest.
Silver Quest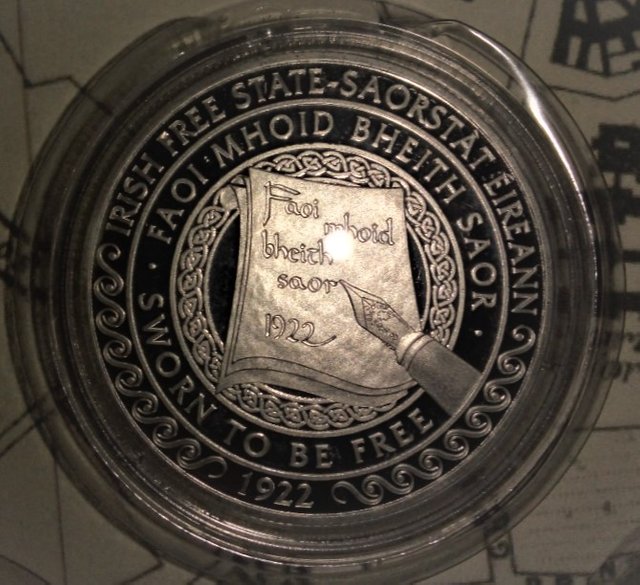 None of the coins I have right now are for trading with, I have these few just because of what they are not the value on them. Pieces of history.
Not exactly my first silver coin, I have a few of these coins in the house. The coins are designed around Ireland's Independence. The Irish Free State. I have two from this collection and a few others, I do not think any of them are silver coins. They are more commemorative and silver plated. I expect the silver coins we have for the Silver Quest account to arrive soon, with a bit of luck this week. If not it will be the a week later I think. The postage thing is all new and the time frames for delivery unknown as yet.

This coin comes in a presentation folder.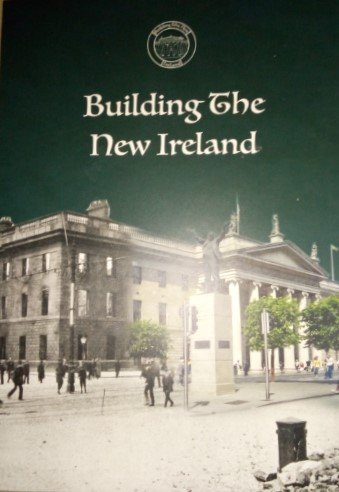 That's the GPO building there in that picture. The General post Office. Still known as the GPO but it does have some other uses now besides the postal services. Automation and out sourcing does not require such a big space it seems.
The street is O'Connell Street. It would be the Main Street of Dublin city.
The folder opens out on two folds. A map of Dublin city is the background.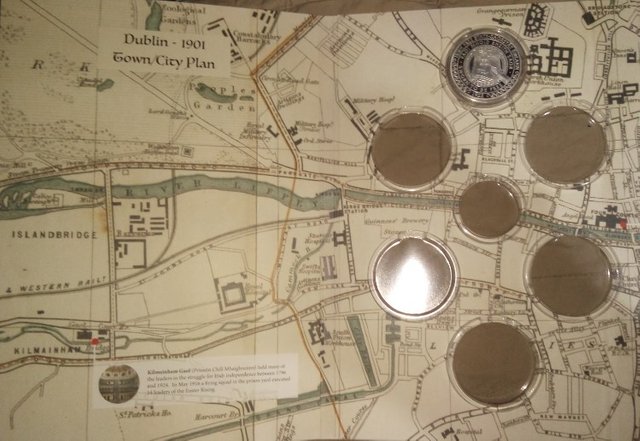 You can see the coin at the top left side inside the folder. The other side has details about the about the coin weight and metal content.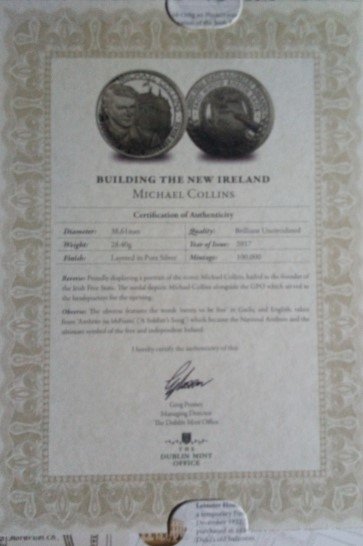 Not a very clear picture here, I might have to invest in a camera to take proper clear shots, maybe use better lighting.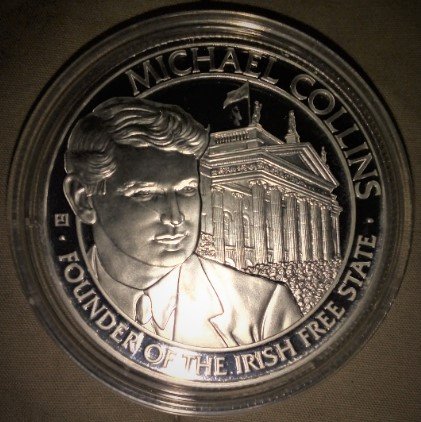 Here is an image from the face and back of the coin. Each coin in this series has the same back on the coin to my understanding with a different person on the front.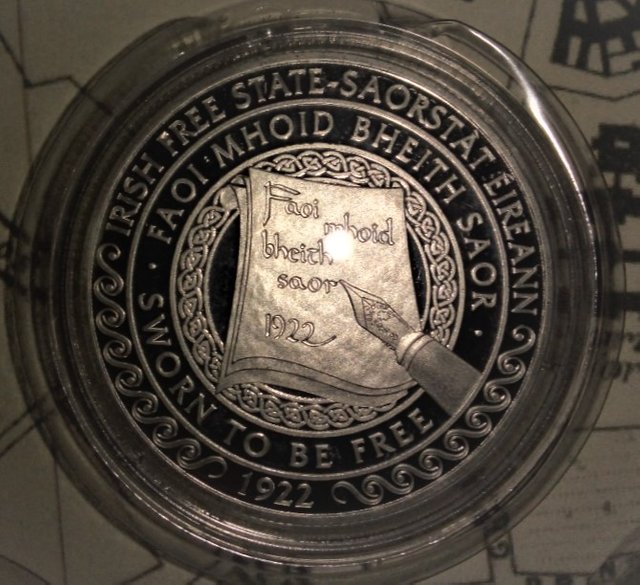 This is probably the best or part of the best of my coin collection. Silver collection will be beginning soon. Looking forward to progressing with this endeavor.
The Hive