👀Get your popcorn ready for this auction!👀 FOLLOW UP!
Here is the follow up to the highlight auction that was showcased 1 week ago...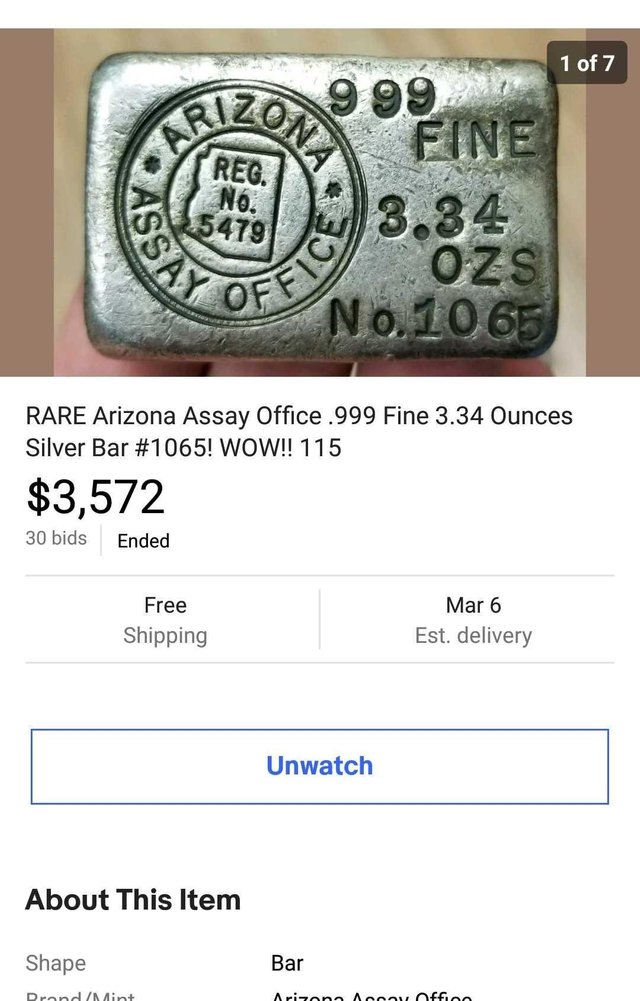 My prediction was pretty close ✌.
There is an outstanding vintage silver ingot listed on Ebay! It is listed in auction style. The best offer is going to take this one down!
I personally enjoy tracking unique silver ingot auctions. You just never know how they are going turn out. Typically, bidding usually takes place daily. Often times casual bidding during then first several days. Followed by a window of no bidding. All of the juicy action takes place in the last hour of the listing! I have seen items jump up thousands in the last 4 seconds.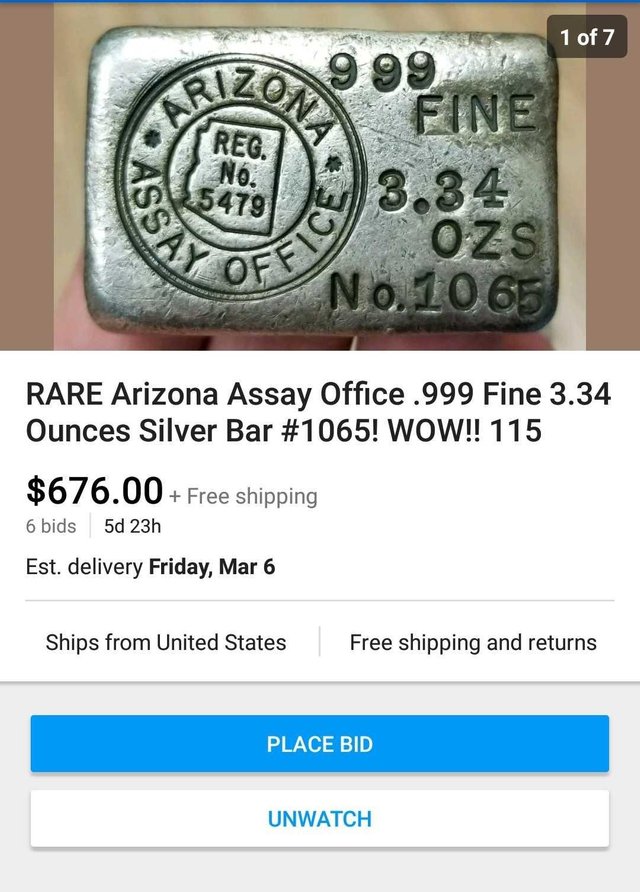 The stylish Arizona Assay Office ingot. Looking forward to a good sale here.
Get your popcorn ready for this auction!! Potential to do $3000 in my opinion.✌🤘👀
I published this article using the ESTEEM app on my android mobile device. Quick and easy!
Follow me on Instagram: @collectbulliondotcom