Hammer style Raffle
Well I have set around her long enough to learn that #steemsilvergold loves to give silver away. I have seen the raffels and the MONSTER RAFFLE. So now that I am an offical member off SSG I figured it was time.
Now I have been mostly an exclusive account to members who join my group, But I have decided to make my presence known a little better with SSG.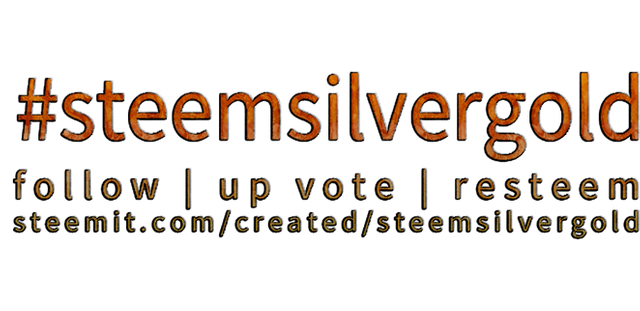 So here is how this little raffle will play out, I will give away a 2oz piece of silver of my choice, I mean lets face it silver is silver, right? To enter all you have to do is upvote this post, resteem this post and comment " SSG IS THE REAL DEAL. Then run over to @ssg-community and upvote their last post. No steem or SBD REQUIRED!
Easy enough right, well if so, then get after it. By the way @silver-hammer wants to send a challenge out to all the awesome people of #steemsilvergold so pay attention to this.
Everyone in this group should be upvoting @ssg-community, this is a not for profit service that votes on ever members post. So @silver-hammer will vote on every post that @ssg-communty make, we aint talking no little vote full 100% coming from me, now if you want in on the challenge then upvote @ssg-community with 100% upvote, wanna now why you should do this? Simple cause everyday @silver-hammer will pick on person that voted 100% on @ssg-community and I will hammer their post.😁
Lets take this fine community to the next leval..
Let the votes fly