deutsch/german: https://steemit.com/steemsilvergold/@senzenfrenz/mein-schoenstes-hochzeitsgeschenk
Hey Steemians out there,
look, what a nice and lovely gift for my wedding! It's the most beautiful gift, besides my beautiful women, of course:)
I tried to capture this beauty as good as possible and I added some information about that nice pocketwatch below!
Have fun all of you ticker- and precious metals enthusiasts, aswell as all of you that are visiting this post incidently!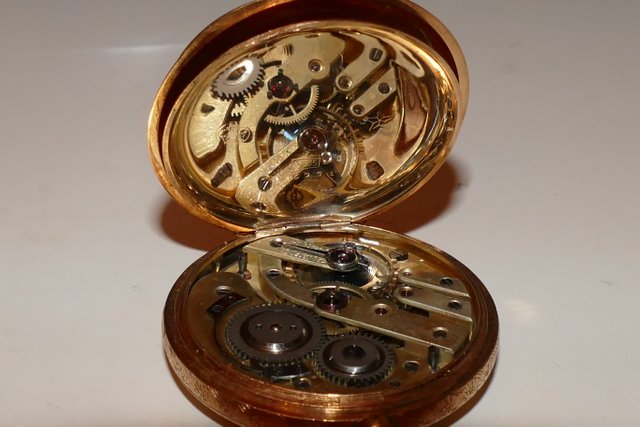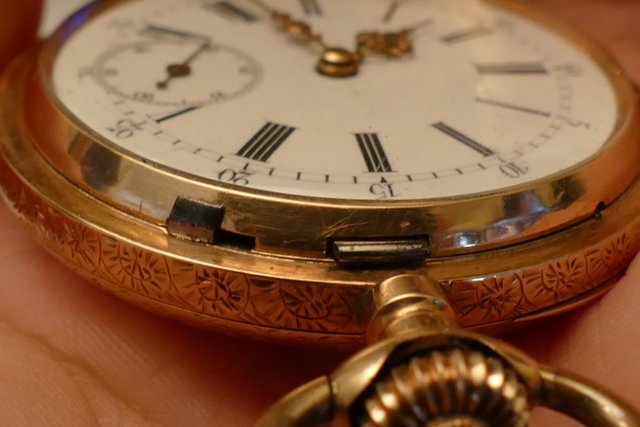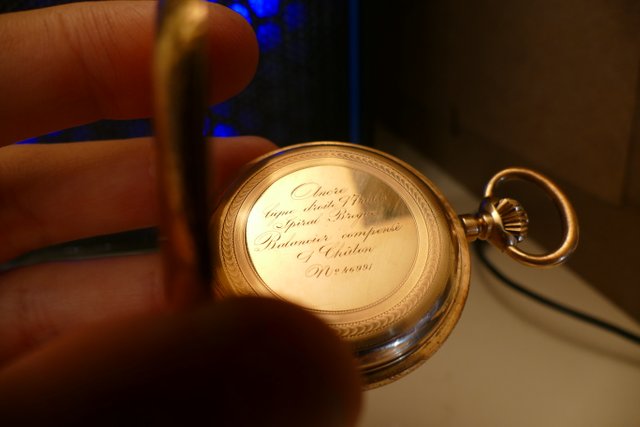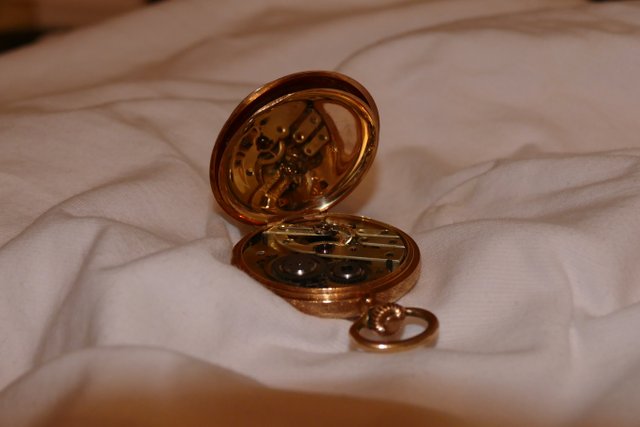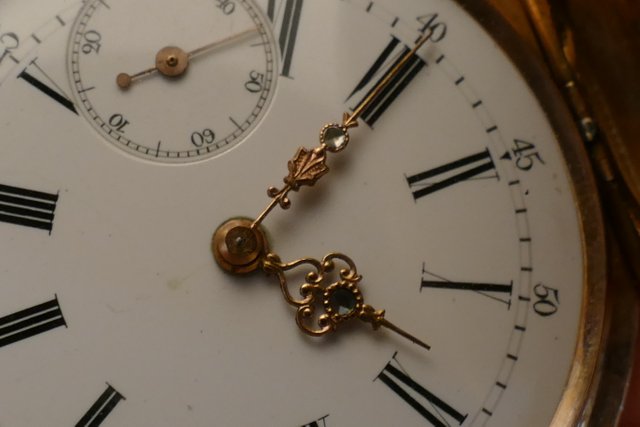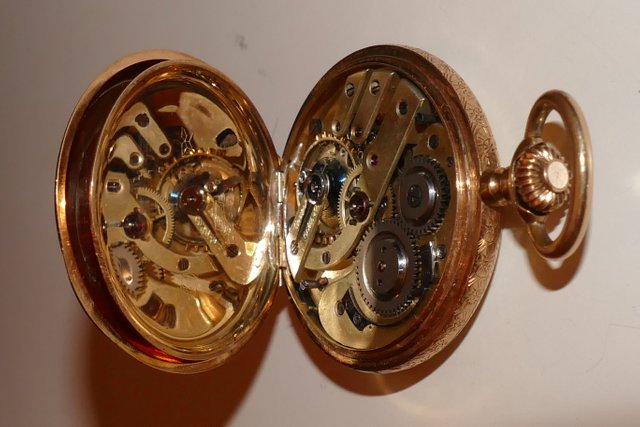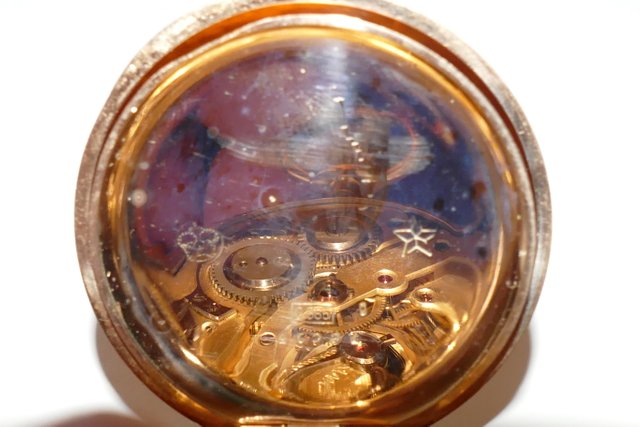 Now here's some data and information about the pocketwatch:
It is 75 gramm of weight and as you have seen certainly, it is a so called Savonette pocket watch with three lids Gold, with gold hallmark 585.
The french inscription shows the following:
"Ancre ligne droite 17 Rubis Spiral Breguet Balancier compense 1 Chaton No 46991"
Breguet is a luxury watchmaker and everyone who is into this knows, that this one here is no original of them. You can classify that by looking at the overall build quality aswell as the high serial number, Breguet wouldn't ever produce such high numbers of one series. A luxury ticker of that manufacturer would easily cost 10 grand and even more. In the end of the 19th century it was not unlikely to use inscriptions like that, in order to reach consuments that were not as wealthy as those who could afford to buy a 10 grand ticker. So it is no plagiarism here, but more likely it says something like "produced after or in the style of breguet", just as you may have it with copies of instruments by stradivari or something similar.
Yet, this pocketwatch is not something worthless, still it consists of gold and has some "features", f.ex. the balancing on 17 jewels, movement adjustment correction, a finely engraved lid and cover, etc. It also should be around 120-140 Years old and still it runs perfect!
On top of that it has a high sentimental value! I guess on the markets this one should be goldprice + around 20 percent on top for it is a better copy.
So not only interesting as a gift, but also a great store of value!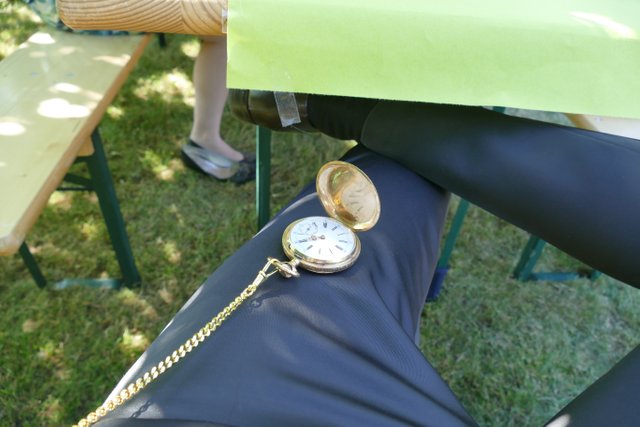 I am looking forward for your comments and upvotes, if you like!
Thank you,