I got the sixth and final round from the Amy Brown series delivered from JM Bullion today.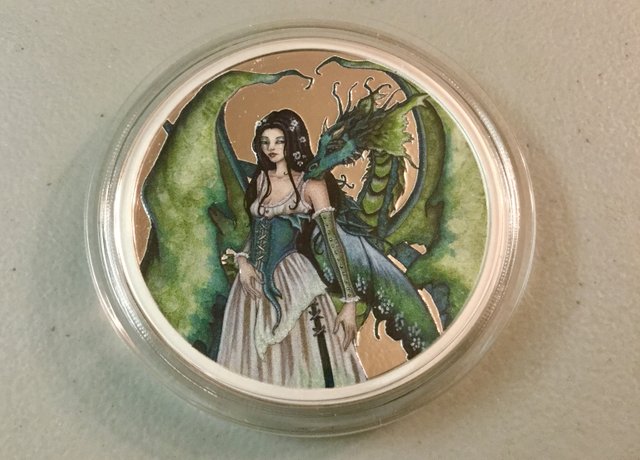 Apparently I'm a sucker for these colorized series from Anonymous Mint.
I ALSO got a delivery from APMEX today. It was the FIRST round from the Anne Stokes series. Yeah... it's also got a dragon.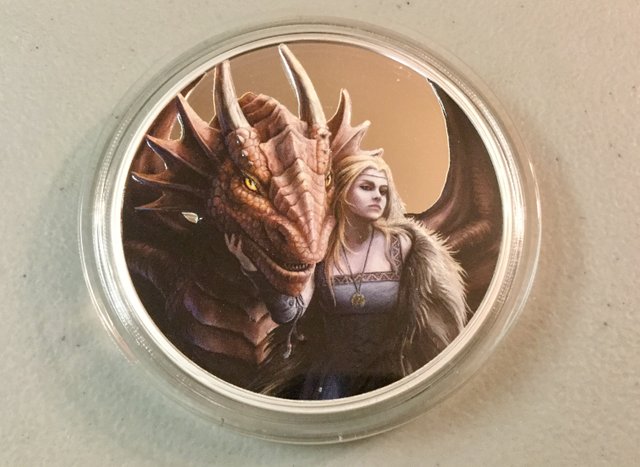 They're both limited to a mintage of 500. Here's the reverse of the Amy Brown round: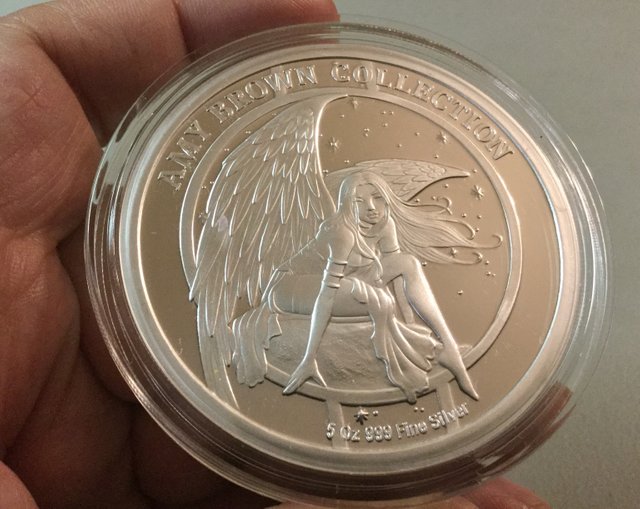 And reverse from the Anne Stokes round: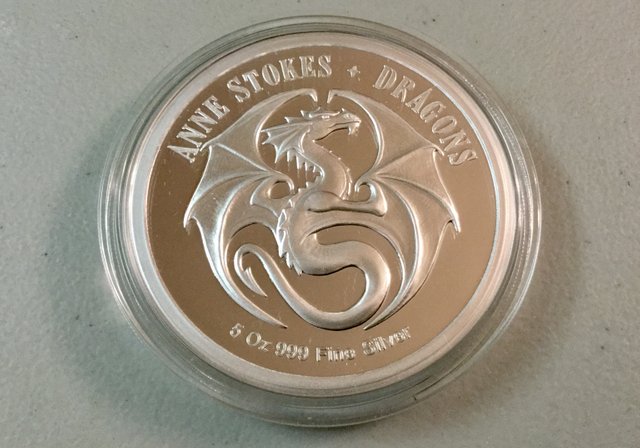 They're numbered on the edge and CoA: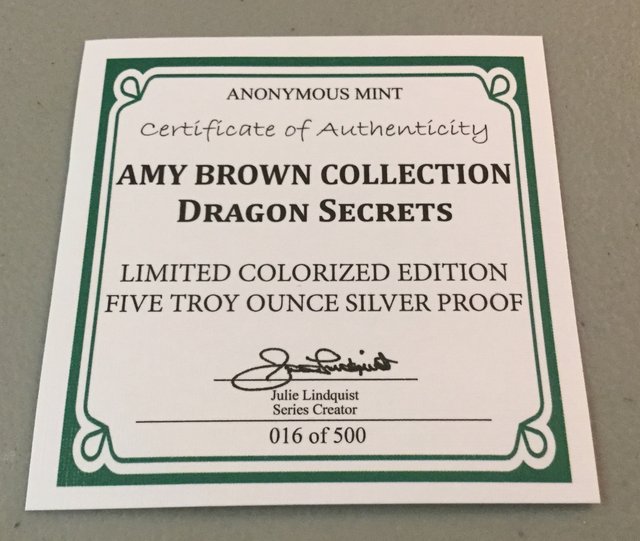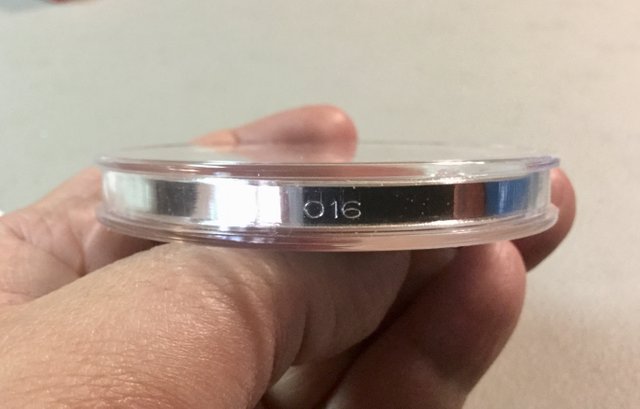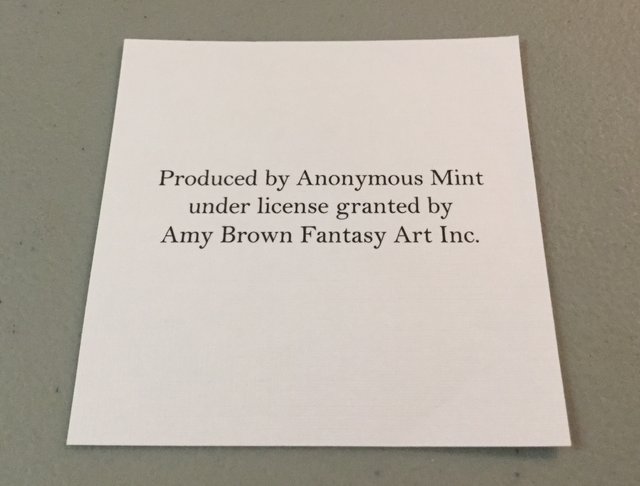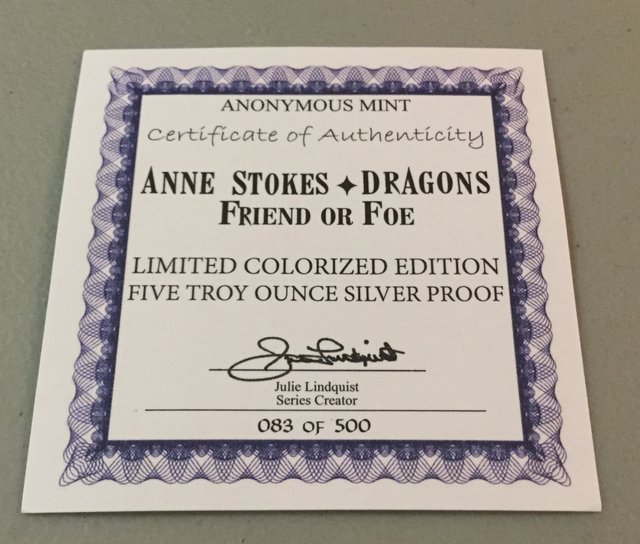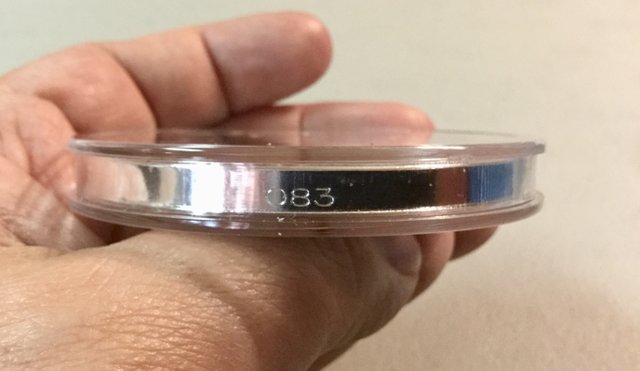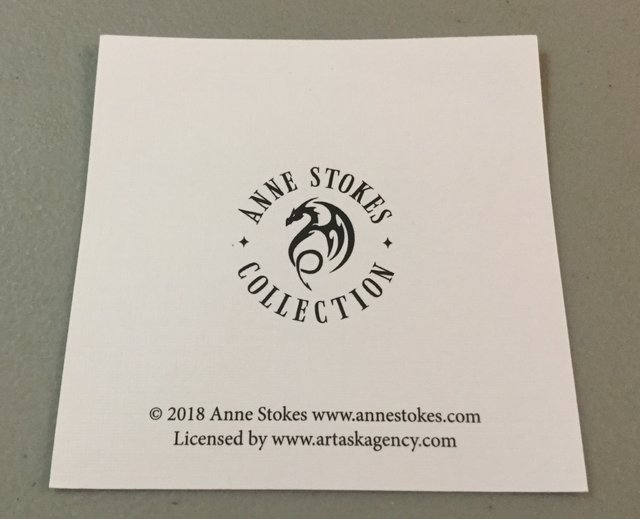 Smart of Anne Stokes' people to have her website put on the back of the CoA. Amy Brown also has a pretty cool website btw.
The outgoing series and artist focused on Fairie Art. The incoming focuses on Dragons.
I'm glad to have completed my second 5oz colorized round series from Anonymous Mint. The first... featured the art of Alphonse Mucha. To the vault with you Fairies!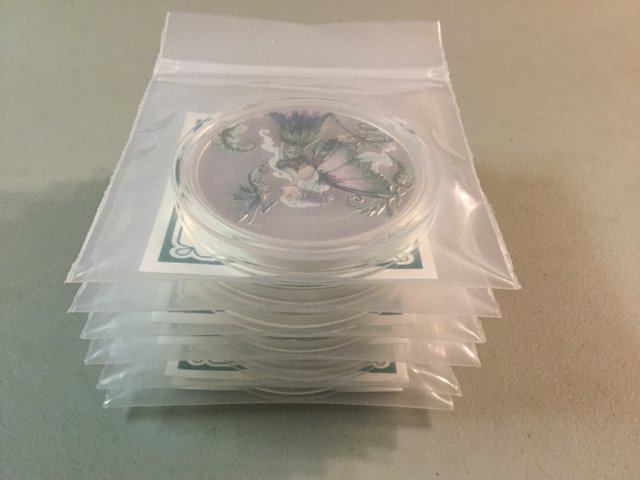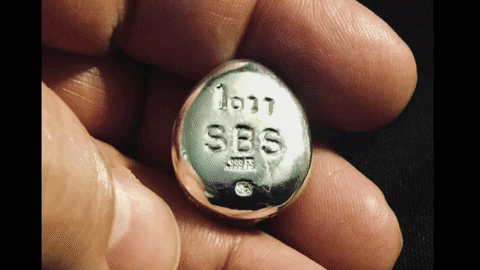 Please Comment, Follow, UpVote, & ReSteem