I've always been drawn to the Aztec Calendar. Maybe it's the indigenous blood coursing through my veins.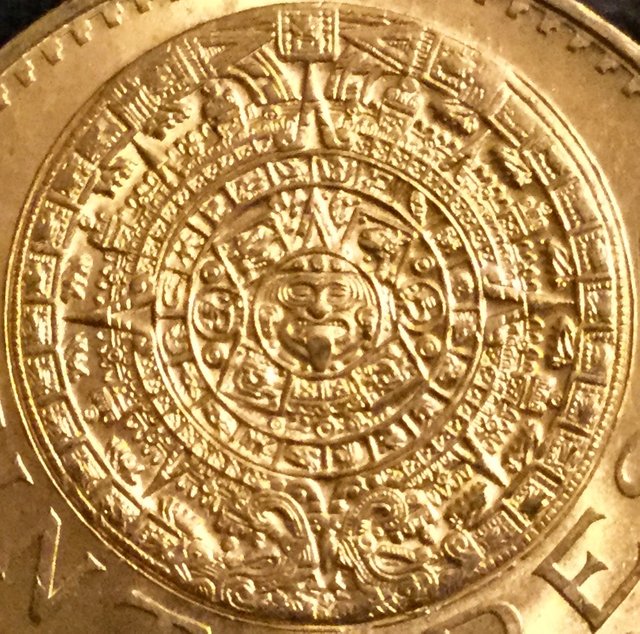 Or maybe it's the novelty. It's presented so differenly from our Gregorian calendar. In any case it's prominently displayed on this 20 Peso Mexican Gold coin.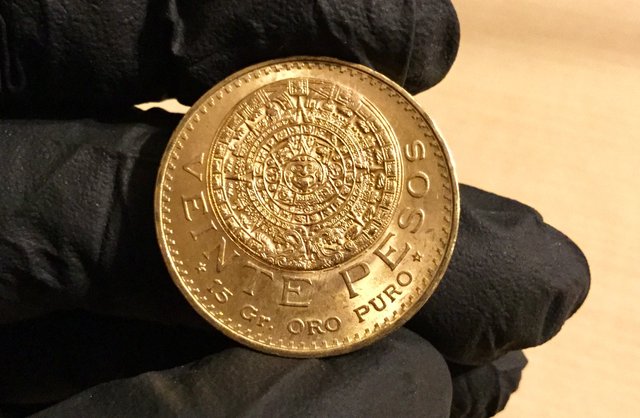 Oro is spanish for gold. Spanish, is of course a Romance language. Oro coumes from the latin... aurum. Why the difference in spelling? Well historically most people were illiterate and language was spread by hearing, then speaking.
Here's The other side of this beauty.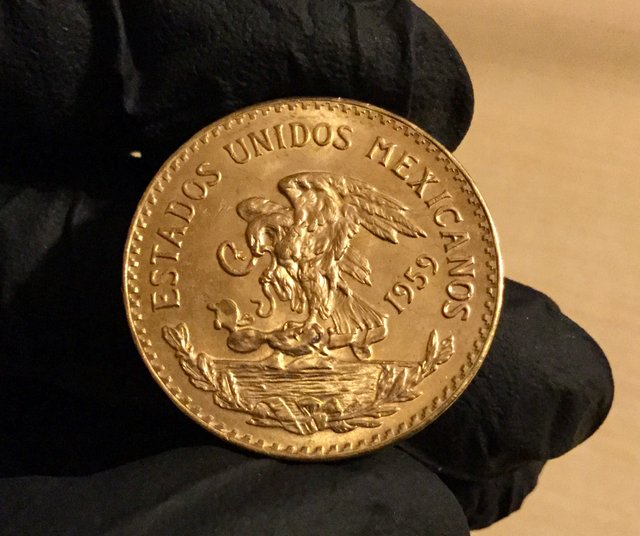 Most excellent! Love the Mexican coat of arms as well.
But wait, there's more...the edge lettering.
INDEPENDENCIA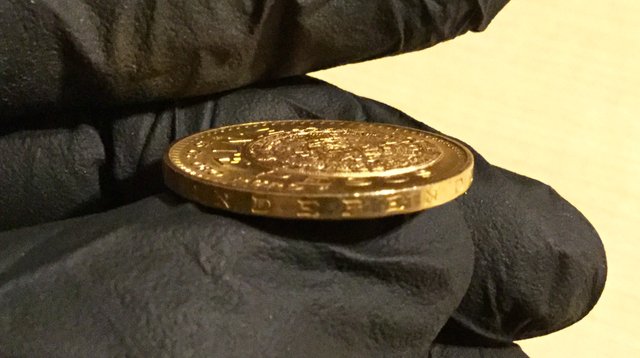 LIBERTAD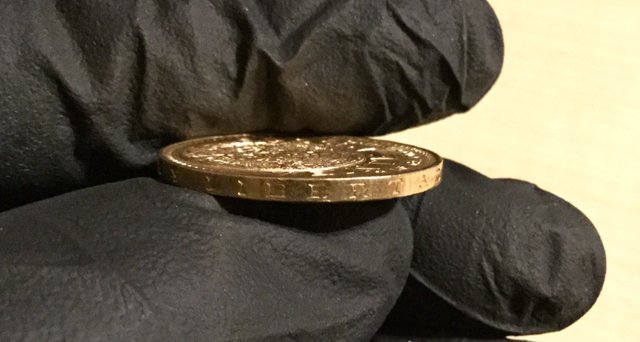 Want more? Here for the NGC page.
And Here for the Numista page.
Until next time my friends.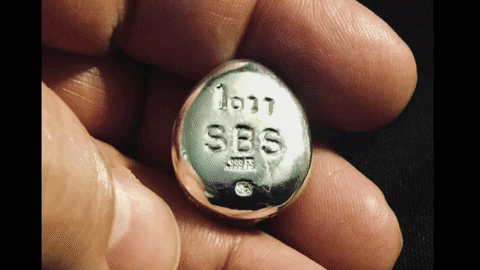 Please Comment, Follow, UpVote, & ReSteem


@SbsParts