Finishing this small series about Canadian dollars that were at the same time commemoratives and circulating, we will show you the other three coins that fall in this category.
All the three have the same weight 23.3g and the same 80% silver purity.
The first is the 1958 "British Columbia". It marks the centennial of British Columbia's establishment as a Crown Colony. The reverse shows a design of mountains behind a totem pole typical of Pacific coast Native Canadians.
The second is the "Confederation Conferences". It commemorates the 100th Anniversary of Charlottetown & Quebec Conferences which were to prepare for Confederation in 1867.
Both have the same portrait of Queen Elizabeth II on the obverse.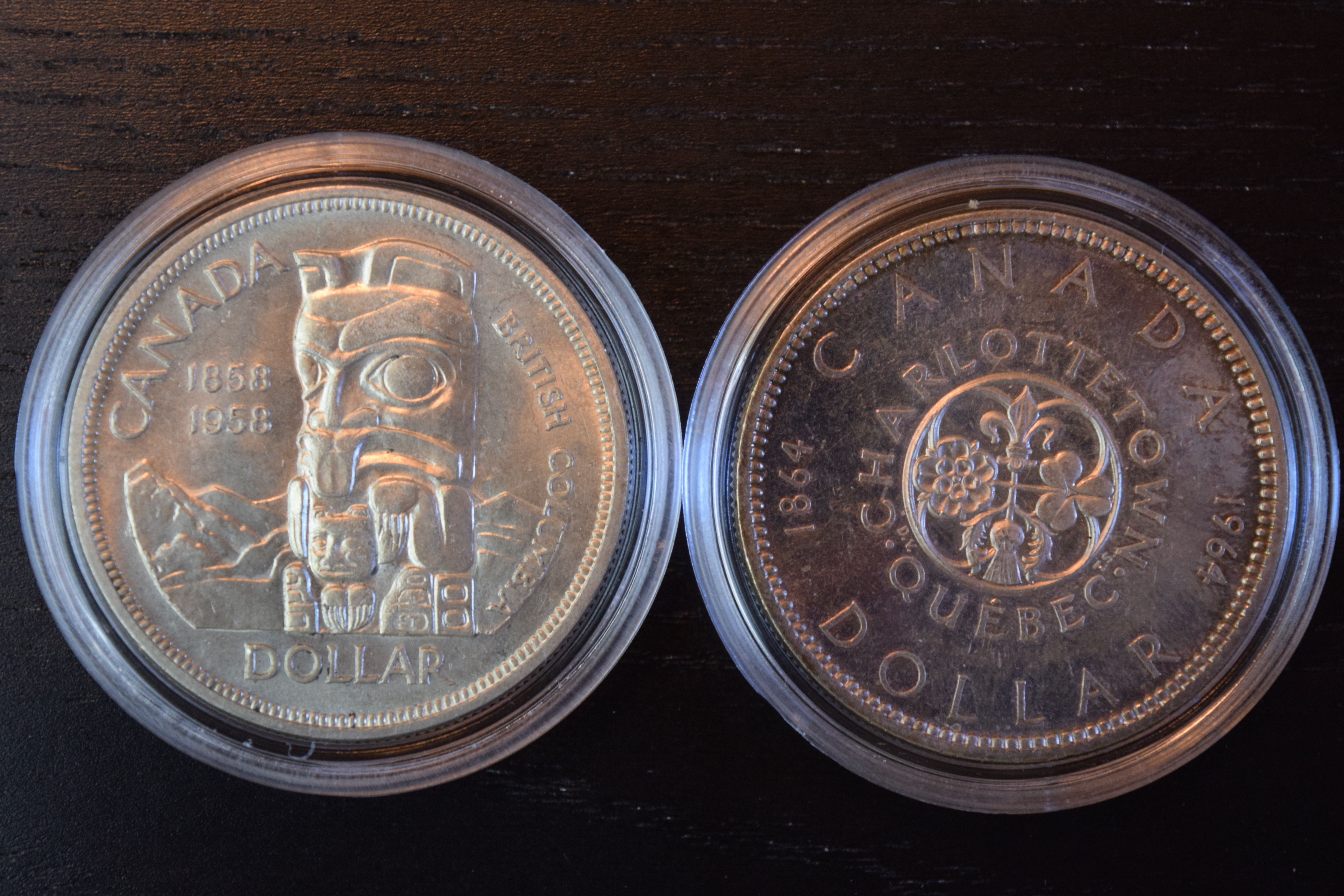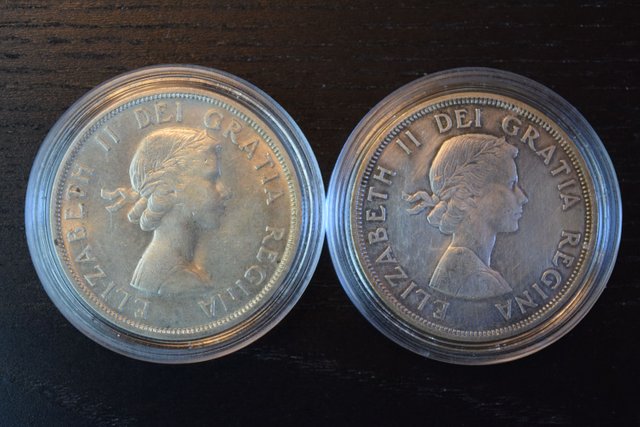 The third is the 1967 "Goose". It commemorates the 100th Anniversary of Canada Confederation. This year all the Canadian circulating coins depicted a different animal on their reverses. The goose was on the dollar reverse.
In a future article I will show you the 1967 set.
Notice that the Queen's portrait is a different one.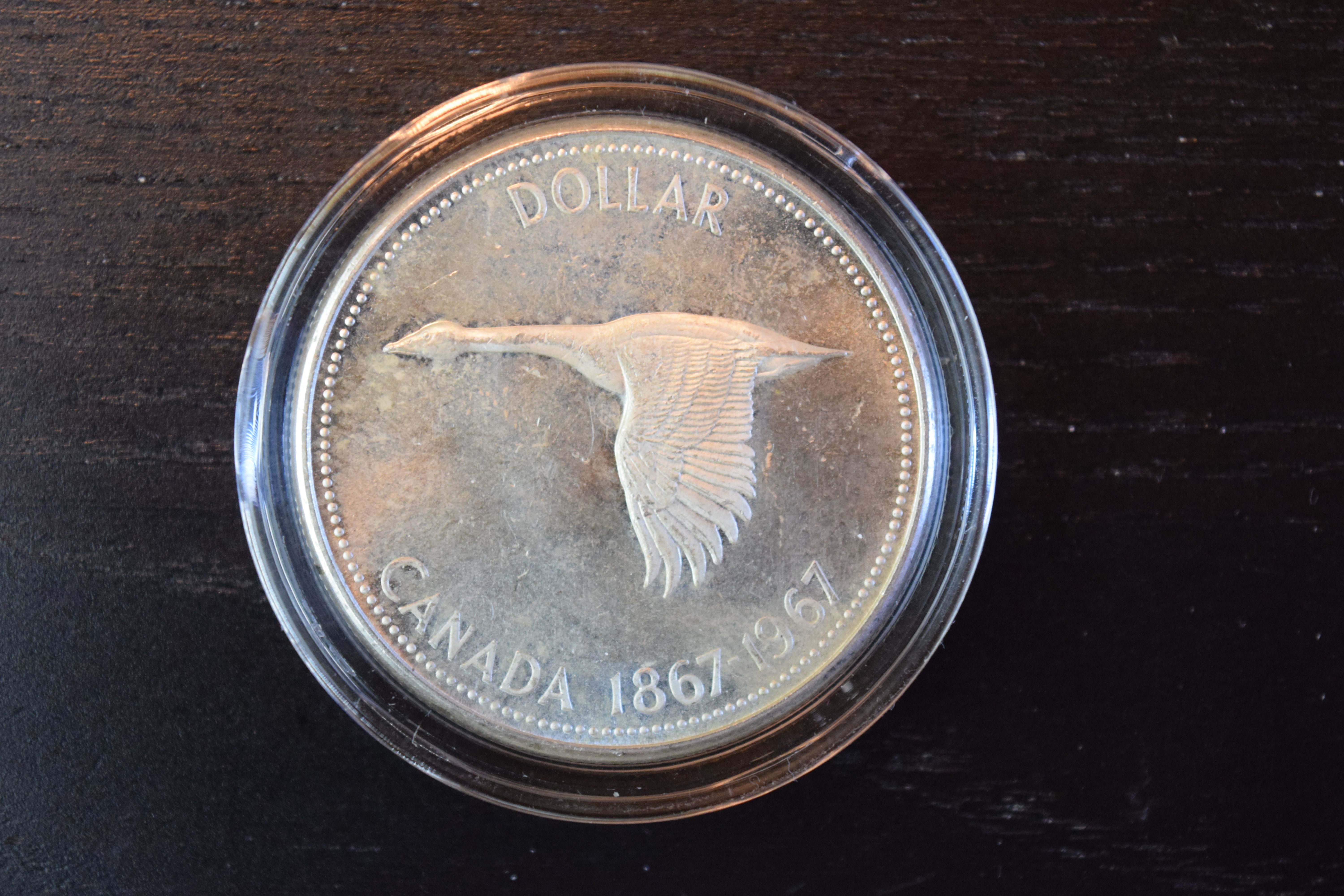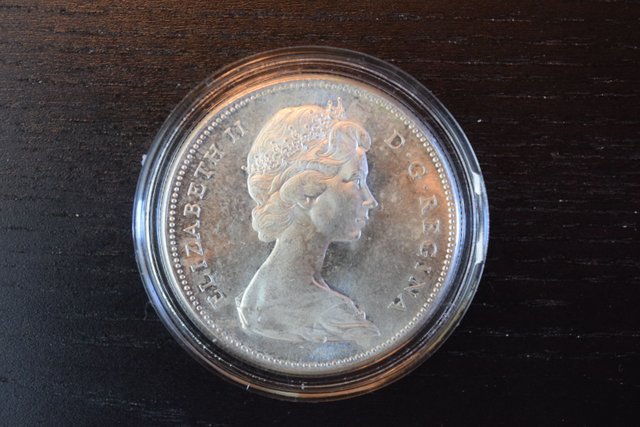 I hope you have enjoyed this article.
Thank you for reading. Please comment, upvote, resteem and advise me.