# 368 - Star Spangled Banner
Continuing the Modern Commemoratives Dollar series, we will present you today the 2012 "Star Spangled Banner" graded by PCGS PR70 DCAM.
All coins of this series weight 26.73g with 90% silver purity. They were issued in Proof and Brilliant Uncirculated finish.
They will be presented in the order they were minted.
This coin was issued to commemorate the War of 1812, particularly the Battle of Baltimore that formed the basis for the lyrics of the Star Spangled Banner, the national anthem of the United States.
The obverse of the coin features an image of Liberty waving the 15-star, 15-stripe flag with Fort McHenry shown in the background.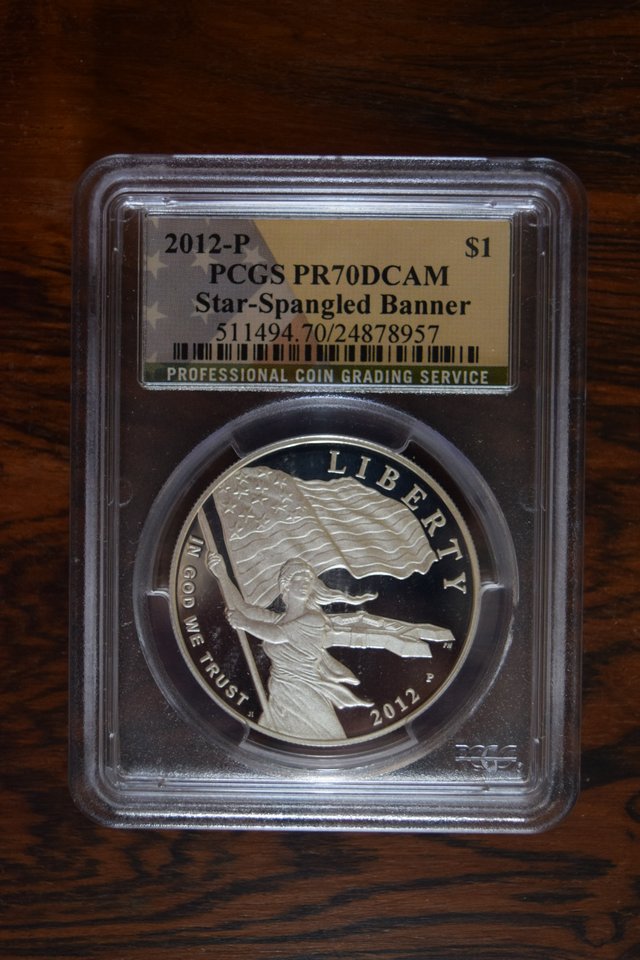 The reverse of the coin is an image of the modern American flag waving.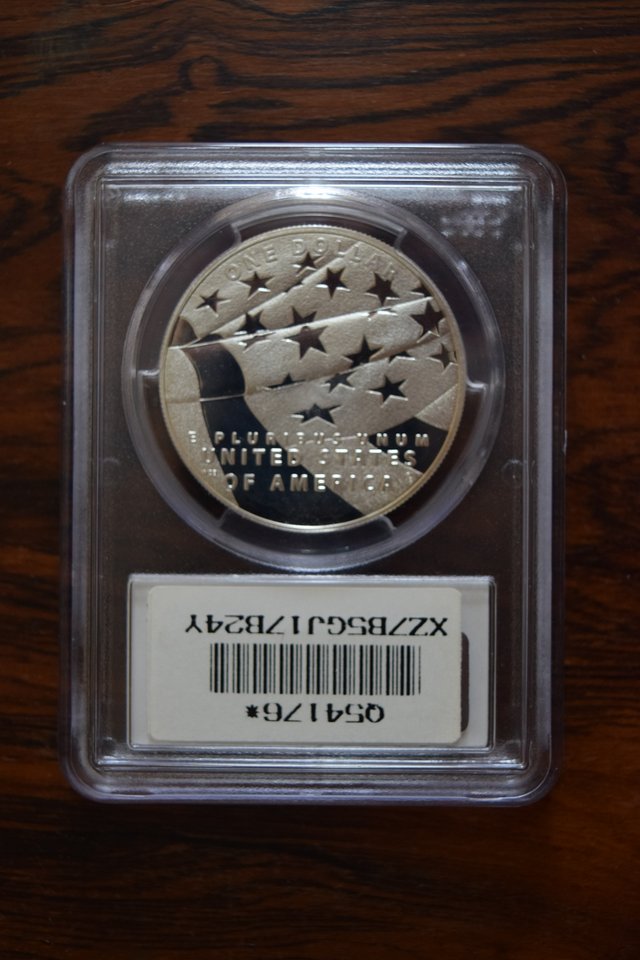 A total of 169,981 coins were minted in Philadelphia. The issue price was U$54.95. The actual price is around U$100.00 in this grade.
This series will continue very soon.
I hope you have enjoyed this article.
Thank you for reading. Please comment, upvote, resteem and advise me.