There's no telling what the rest of the World might do, once the United States resets "their" Coinage, with a 100 Fold increase in Purchasing Power...
Perhaps they'll want to give the Central Bank Owners the BOOT...
I believe we can use our U.S. Coinage to Remove and Replace all Federal Reserve Notes...
People are beginning to wake up...
The United States of a Sovereign People "OWN" their own Monetary System...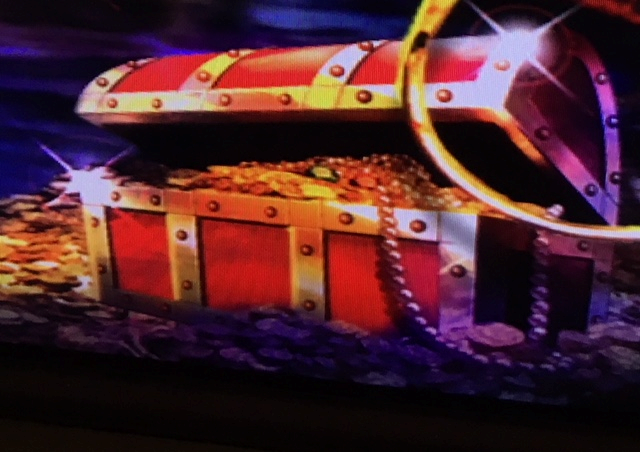 Congress has the Power to Coin Money and regulate the Value thereof...
The Power to "regulate" the Value thereof shall be the Foundation for a new U.S. Paper Trade Dollar and the Creation of the new U.S. Crypto-Dollars and Decimal Cents...
I have to ask myself, why we've been Borrowing Federal Reserve Notes to use as Our Official Paper Currency...
They all represent Debt...
As we have come to find out, where there's Debt, there's Interest...
As a World Reserve Currency, U.S. Debt Notes are used all over the World...
The Rest of the World doesn't have to pay continuous interest on every U.S. Debt Note in existence...
People holding it, may Lend it out and Collect a Secondary Interest...
We never really own it...
They belong to the Central Bank Owners...
It's more like we're only Renting it...
The interest can be considered the Rent we pay...
So, if we "OWN" our own Monetary System, why are we Renting theirs...???
To top it all off, the Federal Reserve Notes have "LOST" close to "ALL" of their Purchasing Power...
We all know, it takes more and more of it to Buy what we need or want...
If I had to Guess, I'd say that Federal Reserve Notes have "LOST" 99% of their Purchasing Power...
Seems to me, it's a good time to Reset or Regulate the Value of our U.S. Coinage...
In other words, we have to Pay a Dollar for what should only cost a Cent...
There in lies the Basis for my Pocket Change Theory...
I see a Reset of all U.S. Coinage heading our way...
I believe it will be the Biggest Transfer of Wealth, the World has ever seen...
I've always been a Huge Fan of Gold and Silver, but I believe the Transfer of Wealth (everyone is expecting) will be by "means" of U.S. Coinage, which is currently selling at Rock Bottom Prices...
Feel Free to Comment or Question...