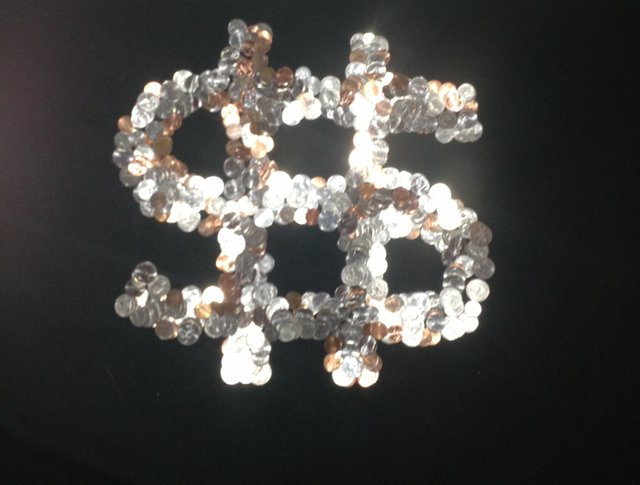 Are you Prepared for the Biggest Transfer of Wealth, the World has ever known...???
The point, a lot of you are not getting, is that if my P.C. Theory is Correct, you'll be able to "turn in" your U.S. Clad Coinage for an "equal" amount of Gold and Silver (Legal Tender) U.S. Bullion Coins...
50 Dollars in U.S. Clad Coinage will have an "Equal Face Value" with a 50 Dollar U.S. Gold Eagle Bullion Coin...
Plus the U.S. Clad and Bullion Coinage are "Debt and Interest Free"...
If nothing else, your income tax will be much lower than it is today...
That means, more take home pay...
Very different from the Federal Reserve (Debt) Notes, we're currently using...
What part of "Backed by U.S. Bullion Coinage" are you not understanding...???
Naturally the Melt Value of Gold and Silver will be lower than the Face Value of our U.S. Bullion Coinage...
Would you prefer that the United States should stop using U.S. Clad Coinage and start using Gold and Silver Coins that are so small, we'd need a Magnifying Glass, just to see them...???
Tell me why you think the Face Value of most (one ounce) U.S. Gold Eagle Coins say Fifty Dollars...
Also a part of my P.C. Theory will be the introduction of U.S. Paper Trade Cents, and the Activation of U.S. Crypto Dollars and Decimal Cents...
I believe there will be a Very Smooth Transition, from the Old Monetary System to the New Monetary System...
What will make for a Smooth Transition, will be the "World Wide" Redemption Period, for all Federal Reserve (Debt) Notes...
Here's a new Video, I think you might enjoy...