Imagine the Pirates Treasure Chest filled with Old U.S. Coinage...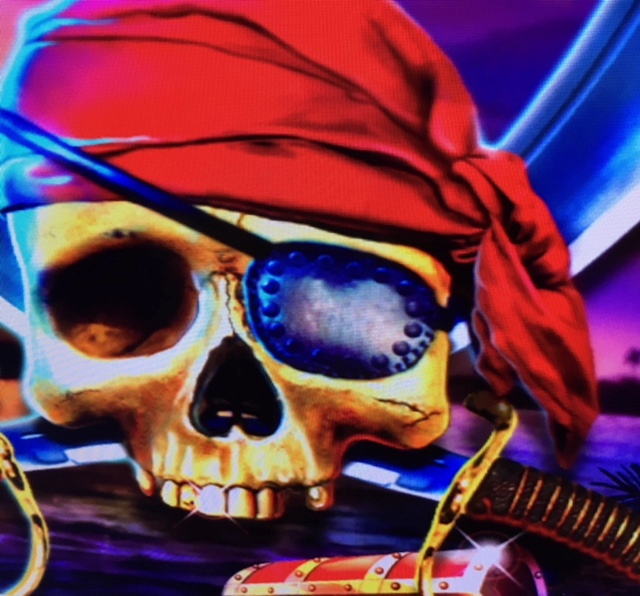 Wow... My Cell-Phone sure takes good pictures...
So what becomes of the Vending Machines after the Reset of all U.S. Coinage...???
My new car was filthy from all the rain and dust, so I was heading down to get a Quickie (do it myself) Car Wash...
I never carry Pocket Change when I leave my house, which got me to thinking...
Once the Reset of all U.S. Coinage happens, something will have to be done to replace all those Quarter Dollars I usually use at the Quickie Car Wash...
I went over to the Bill to Change Machine to get me some Quarter Dollars, but instead I was given a Token...
I liked them so much I got two more and only used One to Rinse off my Car...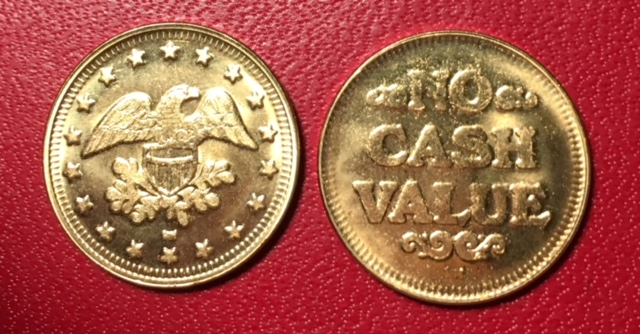 The photo above are the other two I wanted to hold onto...
Well... Now I know that they are already being Converted from Quarter Dollars to Tokens...
I suppose the same thing will happen at the Do it Yourself Landry-Marts...
No one would be willing to stick in Quarter Dollars to do their Clothes after the Reset...
I'm thinking One U.S. CENT will be used, instead of a One Dollar Federal Reserve Note...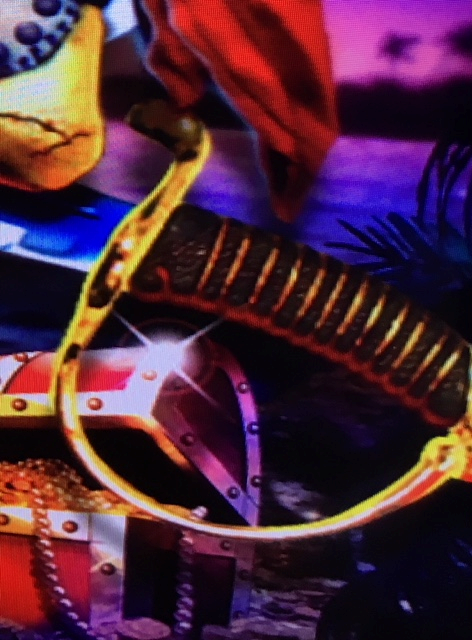 Talk about a Major Transfer of Wealth...
Don't worry, because during the Redemption Period, the Cent and the Paper Dollar FRN's will be Equal in Purchasing Power...
The Key to my P.C. Theory is to have your Physical U.S. Coinage "before" the Reset...
All Vending Machines will have ample time to Convert during the Redemption Period...
I'm sure most of the Newer Vending Machines already takes Debit Cards...
If you're not sure what I mean about the Redemption Period, it will be a Period of Time that all Federal Reserve Notes will be Removed and Replaced, World Wide...
That's a whole other story, but if you're interested, I have plenty of older posts you can view...

IN GOD WE "TRUST" THE PLAN...