Monarch Precious Metals - October Only! Reaper Tombstone Silver Bar!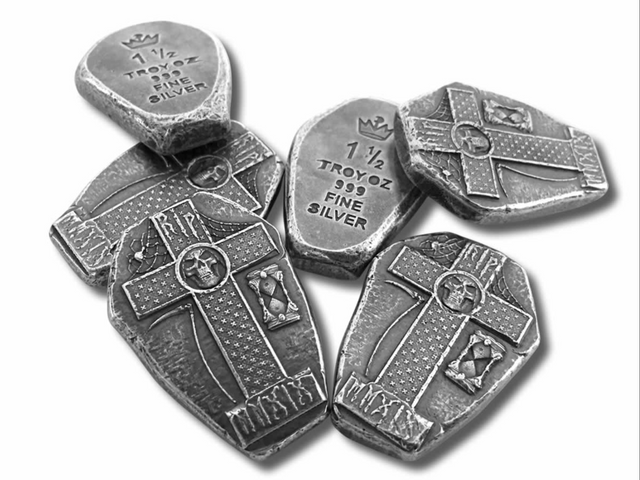 Monarch Precious Metals makes some pretty cool shiny! This is a special October only silver bar that they're selling right now! Each bar is 1.5 troy ounces of pure .999 fine silver. They're not putting any kind of mintage numbers on these, but they are going to be a bit rare simply because they're only making and selling them this month!
---
I'm seriously considering one of these... I like the work Monarch does and they tend to makes some great Halloweenish themed silver. I'm not certain but this might be the piece they're doing this year instead of a Grim Reaper round. If that's the case, I'll have to pick one of these up.
---
What do you think? Will you be buying one of these beauties?
---
UPDATE
I reached out to Monarch for further info on this bar and whether they would be releasing a Grim Reaper round this year. Here is the response I received :
Monarch decided to put out a Grim Reaper bar this year instead of a 1
oz round. Depending on the reception to the bar, we may stick with it
for 2020, or go back to a 1oz round (or possibly both) but for now
there are definitely plans to put out some sort of new Grim Reaper
product each year.
So, there you have it! It looks like this will be the only Grim Reaper themed October silver this year!
---
I UPVOTE genuine comments, if you found value from this please consider leaving one!