I want to thank everyone for all the interest in this silver coin project. @Sevinwilson first put out the idea HERE just over a week ago now and we reached out to him that we really wanted to be involved.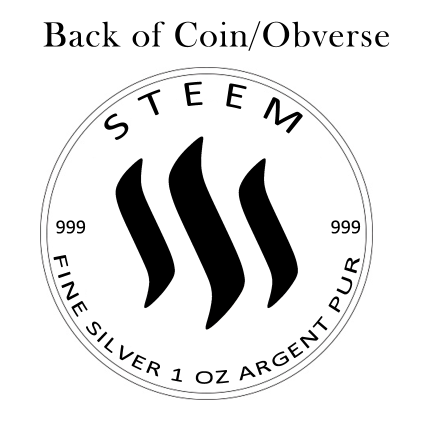 Silver has long been our passion and we currently operate an online store and mint our own silver rounds.
Right now we are still in the design stage for the reverse (the obverse will be the image above) and you have 3 more days to submit your designs for the voting that will take place from 3 Sept 1700h EST till 6 Sept 1700hEST. Image files are to be emailed to sevin.wilson1@gmail.com.
You can read more regarding the design contest for the reverse of the coin HERE
Order Details
We are currently accepting pre orders for orders over 20 coins at this time. We can accept payment directly in CAD and USD though Interact email transfers and most international currencies through Transferwise (referral code-for €500 free transfer https://transferwise.com/u/phillipb50). We are hoping to get our bitcoin accounts set up in the near future. Otherwise the remaining orders will likely open in 1-2 weeks through our website www.phelimint.com.
There has been a lot of interest so far and the coin will have a max mintage of only 1500 pieces and hopefully the first strikes in hand within 6-8 weeks. They will all come in capsules, with individual edge numbers with a matching COA. The current price for preorders of 20+ coins is 23.50 USD/coin. Shipping in Canada is $8-18 depending on province, a flat rate $15 within the USA, and $25-40 for most international destinations.
To place a preorder or any other questions please reach out to us at Pheli Mint, by email phelimint@gmail.com or discord at phelimint #3565.