I used to collect coins as a youth, and picked up the hobby again a few years ago. i am medically retired, and the research, hunting, and collecting keeps the mind fresh. I collect modern government backed bullion, collectible ancient coins, and various silver and gold World coins; but today I want to talk about US silver coins. Dollars, half-dollars, quarters, and dimes minted prior to 1965 are all made from 90% silver. Some people call it "junk silver," but it is far from being junk. These coins are worth more than face value, and don't even need to be in great shape: their worth is in the silver content. Sometimes the age and condition of the coin can increase the coins premium. It is worth it to glance at your change before spending it. For example the silver content, or melt value, of a 1932-S quarter is around $3.00 making it worth 12 times face value; but if you find that exact coin, in average condition, it could be worth $150 plus. Now this the exception and is not the norm, but any old (pre-1965) quarter is worth at least its melt value.
Here is a great online calculator, that is free to use to determine your coin's melt value
http://www.coinflation.com/coins/silver_coin_calculator.html
Here is an good example, from my collection, of US half-dollars through history. Most are worth more than face value, but are fine examples of US coins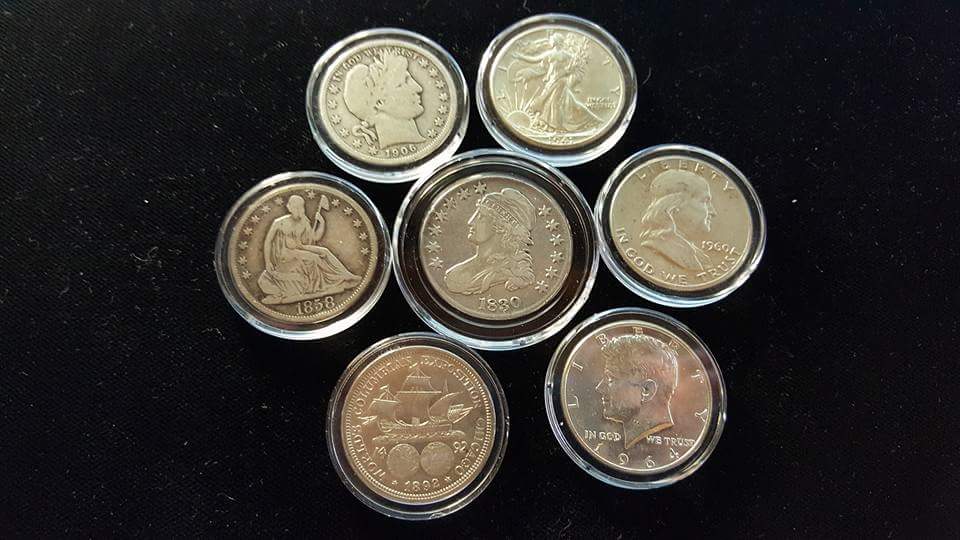 Recently, I watched a youtube video of another coin collector. He lives in a big city, I can't remember if it was New York or Philly, and he has a couple businesses in his neighborhood whose owners also collect coins. They understand the value of 90% silver coins, and allow him to pay with his "junk silver" coins. In the video he pays the owner with 3 Washington Quarters for an $8.00 Hoagie.
So, word of advice; look at the dates of your coins. You may have a small treasure in you pocket.