Good afternoon. Today I am sharing Vulcan's Poured Silver first project. @mr-vulcan and I work together at the pouring bench all the time but we are always working on our own individual projects. Right now our individual projects are on hold while we wait for our silver order.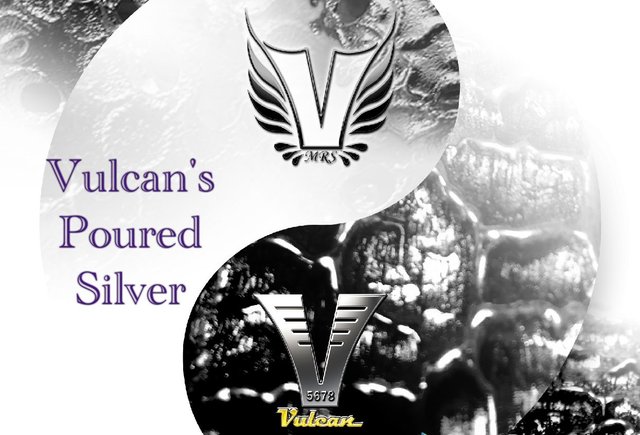 During a visit with our northern neighbor friend Howard, he commissioned us to do some pouring for him. It is two separate projects. He sent us home with some silver, arrowheads and a rooster foot.
Project one Arrowheads. He wants us to pour these 17 arrowheads. They all vary in sizes, shapes and textures. The largest one will be about 10ozt and the smallest will be less than 1/2ozt. Sadly we will need to return these back to him once we are done. There are some really interesting looking arrowheads.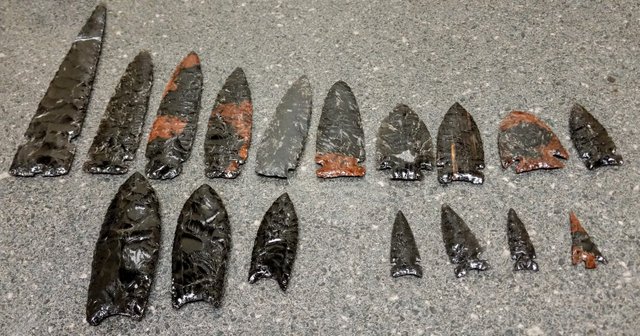 We began this project last night. We were able to get a couple of them poured before it was time to eat dinner and chill for a bit. The first one weighs 1.1ozt and the other is 1.8ozt.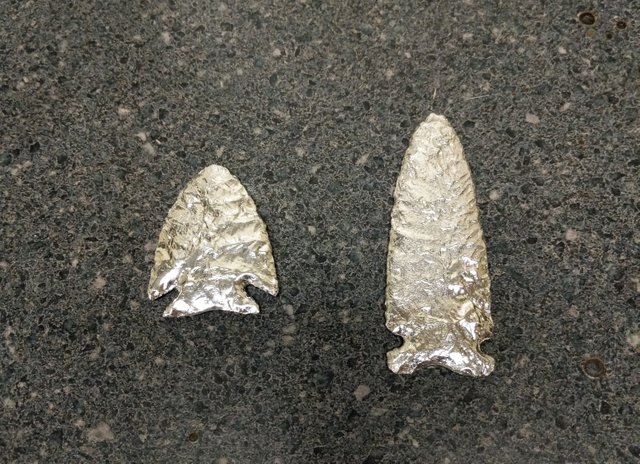 Project two Rooster Foot. I did share a picture of it in a post about week ago. Our plan is to attempt the foot this weekend. I will share with you how this project went next week.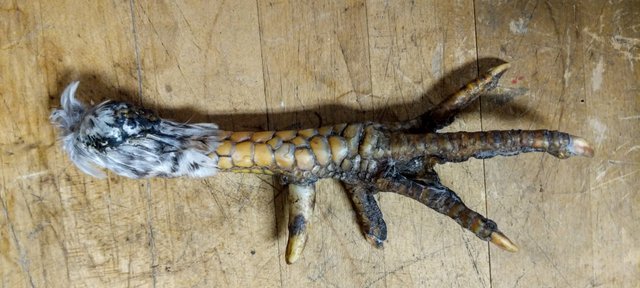 I am sure we will be doing more of these combined projects in the future. It was fun working together.
Thanks for taking a look and have a good evening!