Hello steemit, today i'd Like to show you this silver nugget from 100% gold and silver.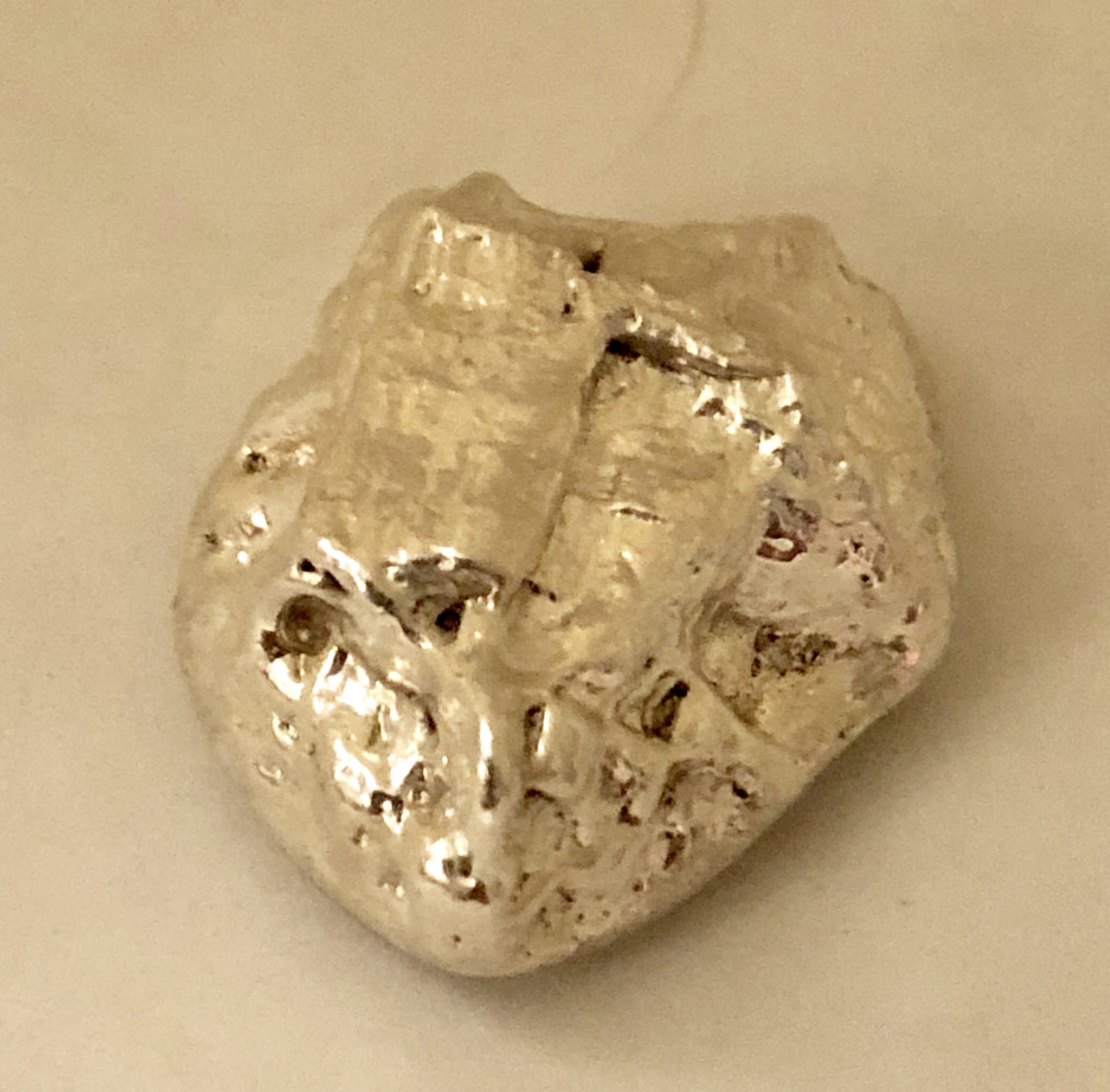 This piece was hand poured into wood and I like the look of it. Here is his stamp.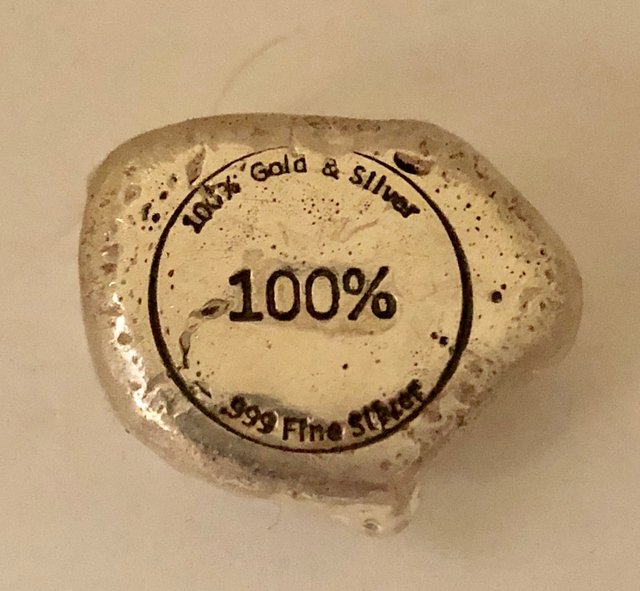 100% is not pouring silver anymore but he had the skills to pour silver. I am glad I have a few of his pieces.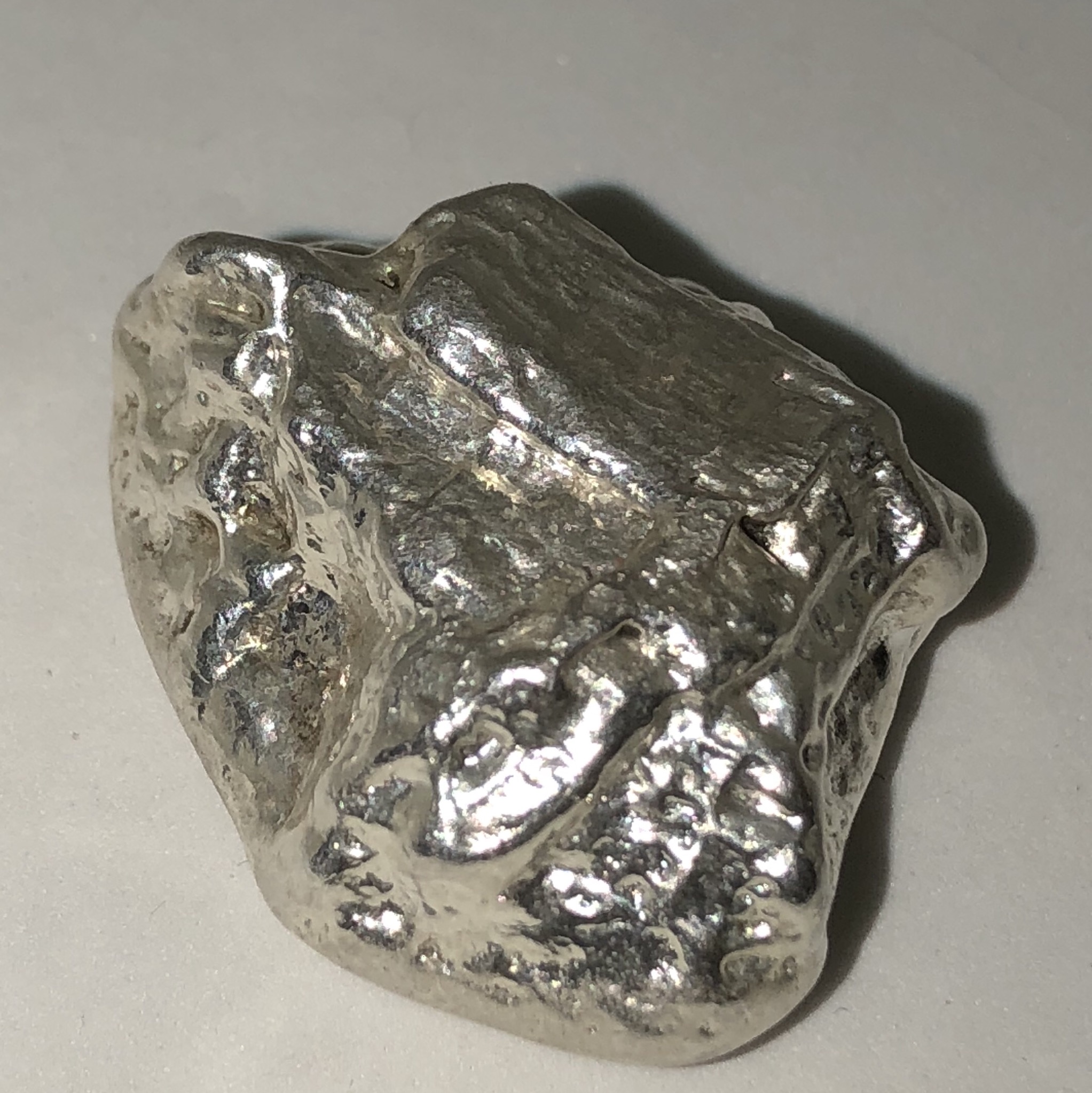 Have a great weekend! 👍🏻