As the title says here we have another very nice looking commemorative coin from Australia . This coin was minted to celebrate QE2's royal visit to Australia . While there had been other royal visits to Australia , Elizabeth was the first reigning monarch to have set foot on Australian soil during their reign , she first did so on 3 February 1954 thus the coin . This lovely coin was minted in Melbourne from 50% silver , 40% copper , 5% nickel , and 5% zinc . It weighs in at 11.31 grams and is 28.50 mm in diameter .
The obverse of the coin shows us a portrait of a young Elizabeth much as she would have been at the time of her visit , facing to the right with a laurel in her hair and the words " + ELIZABETH·II·DEI·GRATIA·REGINA·F:D:" translation: "+ Elizabeth II by the Grace of God, Queen, Defender of the Faith" . The letters FD had found their way back onto coinage in Australia by the time her visit came to be .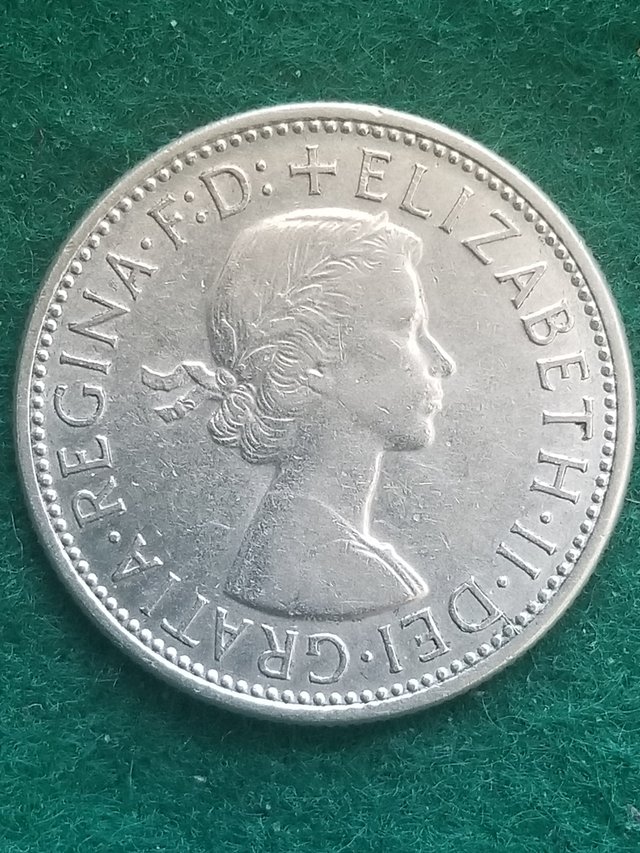 The rather plain reverse of this coin features symbols of the two countries (an English lion and an Australian kangaroo standing side by side) with the words " AUSTRALIA FLORIN" written above them and the year 1954 below .Engravers initials WLB (William Leslie Bowles) just above the date .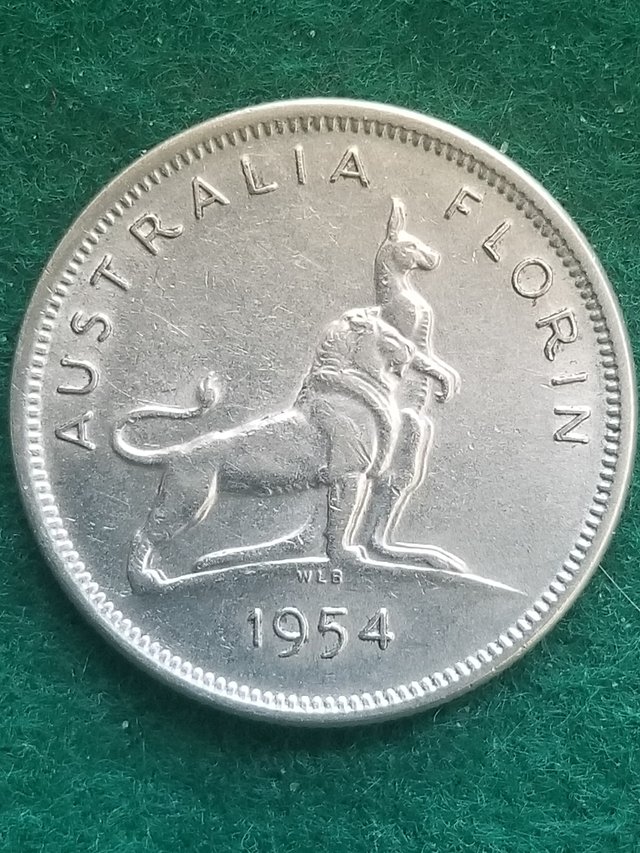 The edge of this coin is reeded .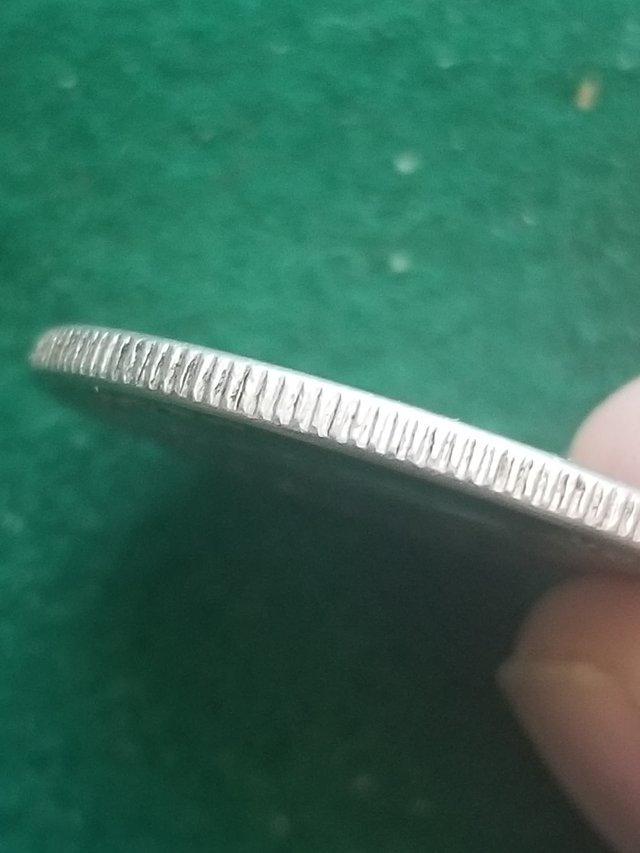 Thank you for looking at and upvoting my post ! mikegpo