This is from 1982, and carries the mark of Monex International. They are still in business today and appear to mostly be a foreign currency exchange, though they offer a variety of services including tourism and inexplicably, Doctor Who merchandise (seriously, Google their website).
The round itself has some good toning on it. One side features an eagle.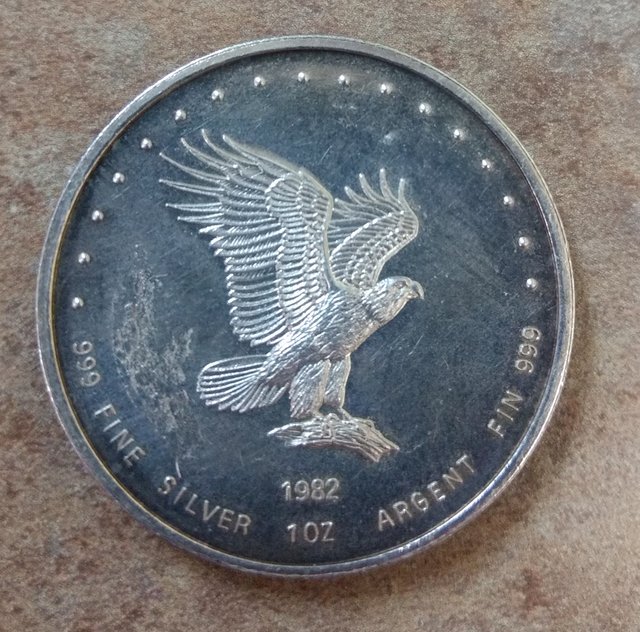 The other side has a map of North America.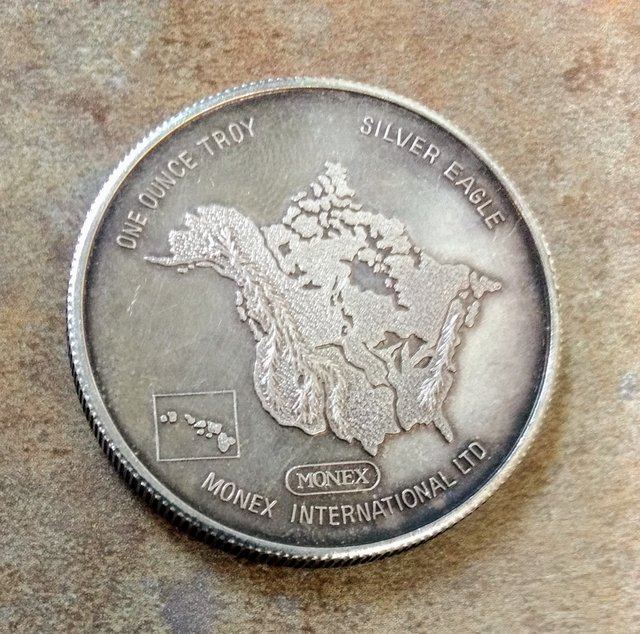 It's a bit thicker and smaller than most 1oz rounds I've seen.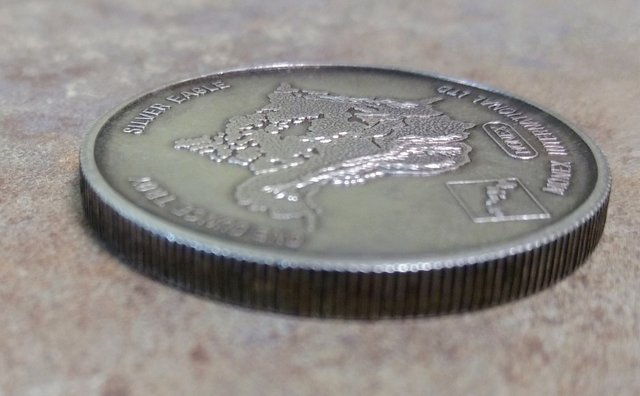 IMO, it's a solid pickup from the generic bin.