Royal Canadian Mint: The Seven Sacred Teachings collection
Hi Steemies and SSG brothers and sisters!
I want to start with wishing you a late happy Canada Day to fellow Canadians and a happy Fourth of July to my American friends. YAY!
Often we celebrate these holidays marking the beginning of a Nation and it's endurance or accomplishments but has anyone ever stop to think, what about the nation before? North America didn't get discovered in the 1600's, it was already discovered by the people who lived there, the First Nations, officially not a country but very much existed long before Canada or The United States was even a thought. Often forgotten or taken for granted, their culture has very much influenced who we became as a country. What does this have to do with precious metals you ask?
If you are not familiar with Canadian Low mintage coins, each one has a story to tell, representing our history, culture, landscape and what we value as a nation. During this time of national celebration, I thought I would share one of my favorite series ever produced by the Royal Canadian Mint that features Native culture, The Seven Sacred Teachings.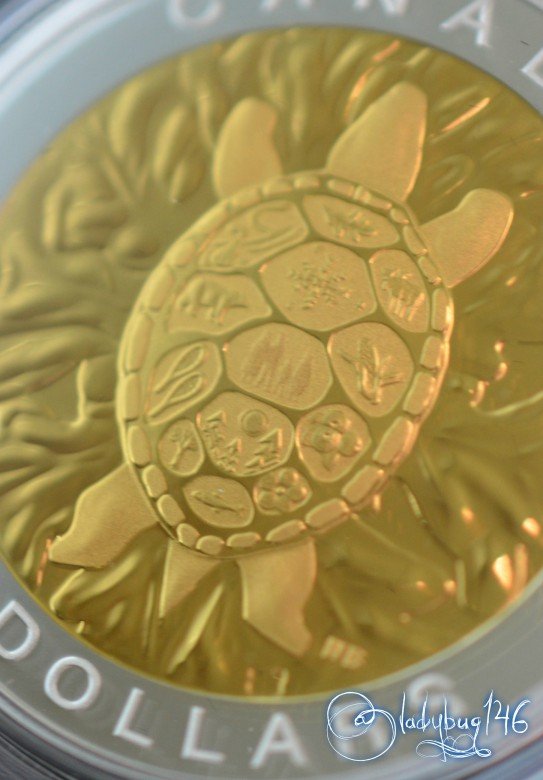 Shot 1/60 sec. f/4 40 mm, ISO 800
Released in 2014, this seven $20 coin series is struck in one troy ounce of fine 99.99 silver each coin with gold plated center, 7000 minted worldwide. Much of First Nations beliefs stem from the awareness of the world around us, naturally, it is associated with wildlife we share this vast land called Turtle Island( North-America) . Each animal has lessons to teach us and each represent special virtues. This collection is a beautiful representation of their significance with the intricate details each coin has to offer.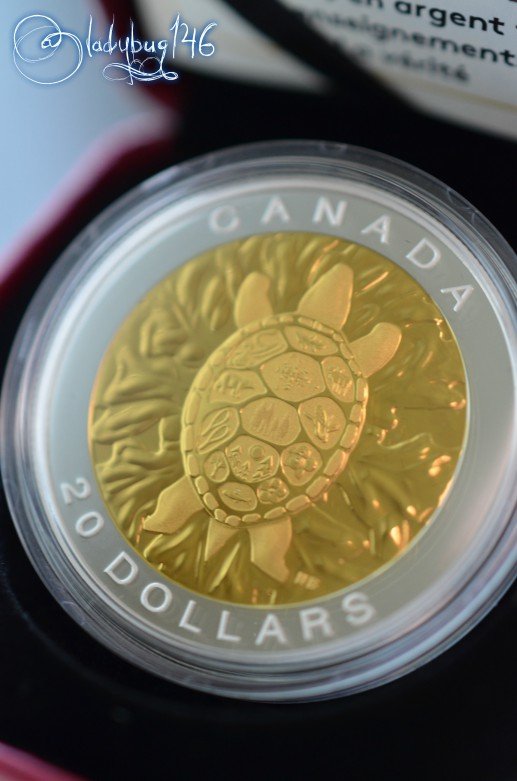 Shot 1/60 sec. f/4 40 mm, ISO 800
Truth , displays an image of the lunar calendar on the turtle's back designed by Metis artist Nathalie Bertin. The turtle has a big part to play in the traditional oral creation stories and also represents the land once known as Turtle Island that carries all life on it's back. The turtle travels slowly but wisely, it understands the importance of the journey and destination called life. The turtle brings the daily teachings of trusting in our own abilities and being true to ourselves and the world around us.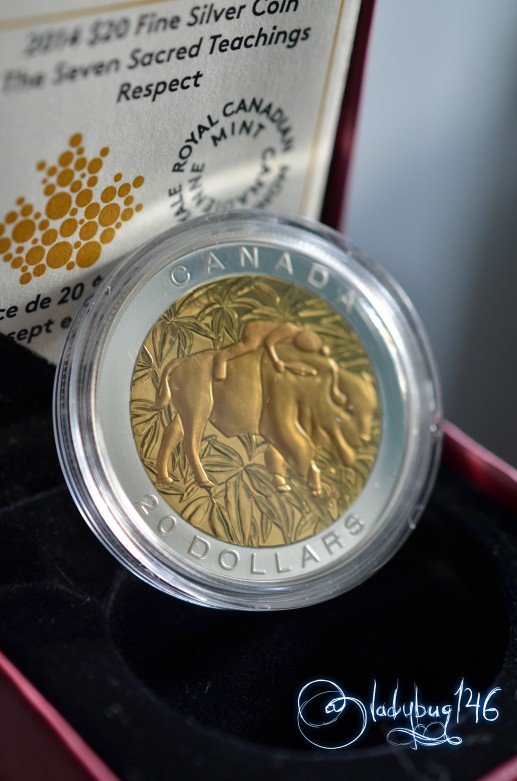 Shot 1/80 sec. f/4.5 40 mm, ISO 400
Respect , the image of a silhouette lying peacefully on the buffalo's back holding an eagle feather, the highest honor, as a sign of respect. Buffalo was one of the most important food source and the backbone of early commerce that shaped our country and was hunted to near extinction with the arrival of early settlers . The Bison gave every ounce of his flesh and blood to sustain life because he respects the needs of others. The buffalo teaches us to respect all living things and not to be wasteful and only take what we need. Be mindful of the impression our footsteps leave behind.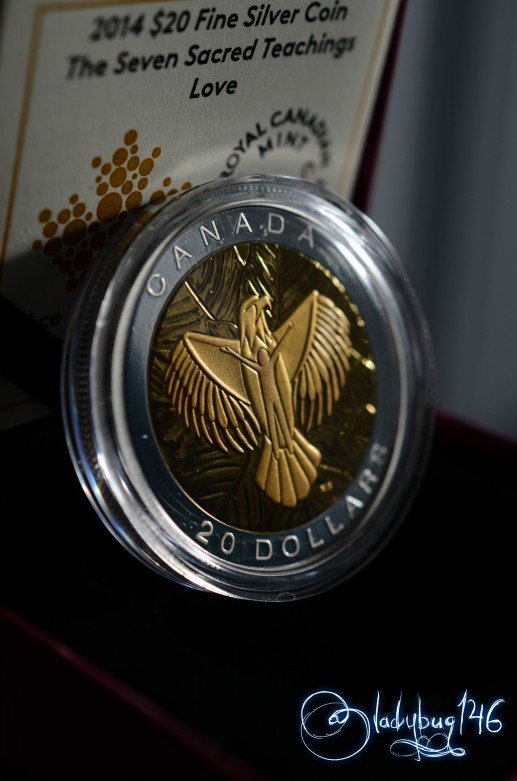 Shot 1/125 sec. f/5.6 40 mm, ISO 200
Love, a silhouette reaching out to embrace the soaring eagle's teachings to fulfill life's destiny. From it's vantage point, the Eagle sees all and understands the whole picture also carrying all the lessons from the creator. Love is at the root of all 7 sacred values. The eagle teaches us the ability to view and analyse ourselves from a distance in order to learn the lessons required to love ourselves and others fully to live a peaceful life.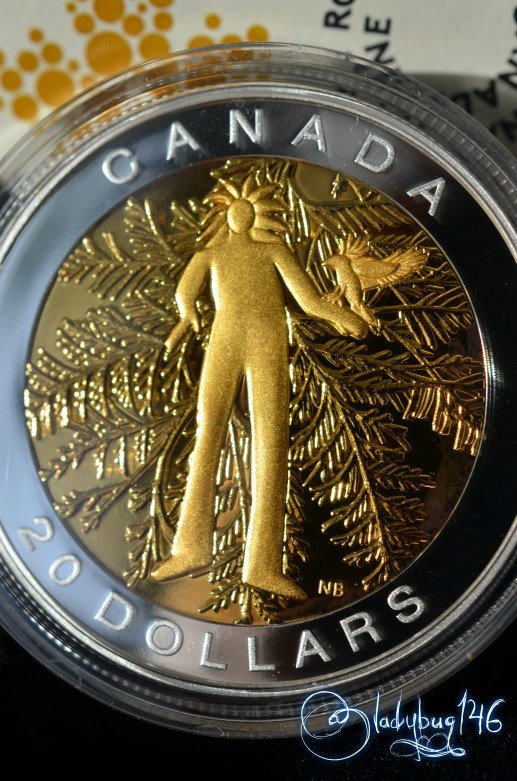 Shot 1/250 sec. f/8 40 mm, ISO 100
Honesty, Friendly figure of the giant Kitch-Sabe (Big Foot) welcoming a raven. Kitch-Sabe was around to remind the people of the importance of all lessons and to keep the balance and harmony between all beings with honesty. The raven isn't the biggest, fastest or prettiest bird but it knows how to use it's skills to the fullest to survive in just about any climate. Kitch-Sabe and the raven teaches us to be authentic to ourselves, honest in all our interaction with others and be resilient to overcome the obstacle in our lives and thrive with what we are given even if it's not always the best circumstances.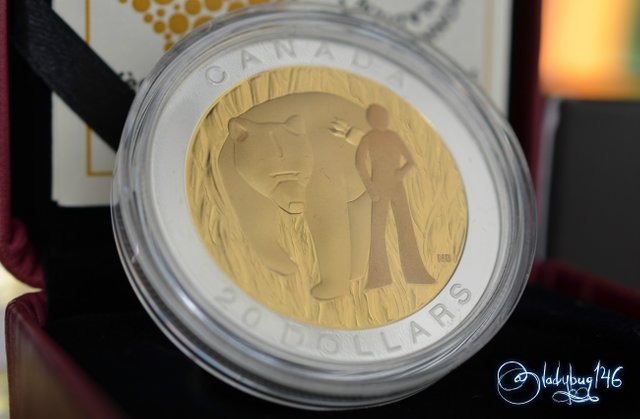 Shot 1/160 sec. f/6.3 40 mm, ISO 200
Courage, A warrior silhouette standing in front his mentor. The bear judges every possible confrontation analyzing the risk/reward choosing when to walk away from what could become a harmful situation or have courage and stand his ground. The bear teaches us to believe in ourselves face life's challenges like a warrior and to find the courage to stand up for what we believe in.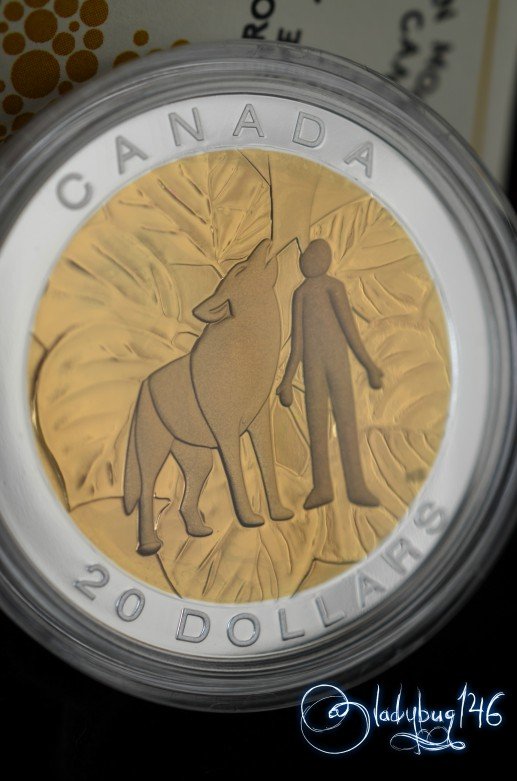 Shot 1/200 sec. f/7.1 40 mm, ISO 200
Humility, A wolf and silhouette howling in harmony. The wolf lives for his pack, will do whatever necessary for the greater good of the community. Hunt together as a group and eat together as a community, nobody left behind regardless of contributions. The wolf teaches us that we are just a small part to a larger functioning unit and to work together for the sake of the community and live selflessly without arrogance.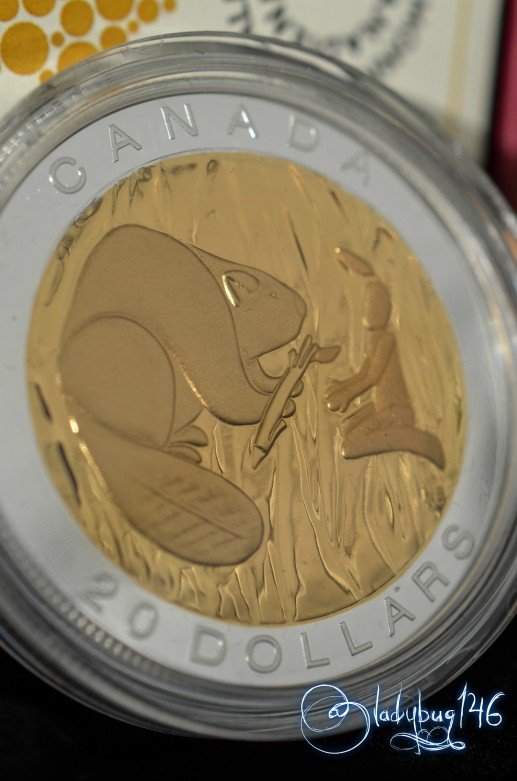 Shot 1/250 sec. f/8 40 mm, ISO 200
Wisdom, A beaver offering a branch to a silhouette. If the beaver didn't constantly chop down trees, his teeth would grow too long, become useless and he would lose the ability to sustain himself. With the ability to alter his environments, he carries the wisdom to know what needs to be done to get the job done and live responsibly. The beaver teaches us to keep expanding our knowledge or our spirit will not be able to feed and flourish the way it was intended also that we alter our surroundings in a mindful, respectful and sustainable way.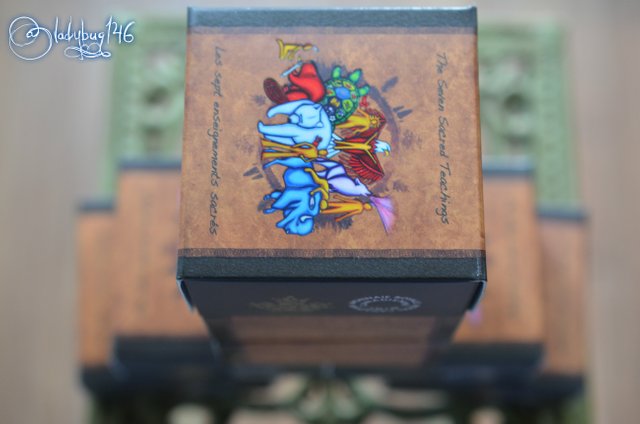 Shot 1/60 sec. f/4 40 mm, ISO 720
There you have it, important life lessons wrapped up in a shinny pretty package. This beautiful collection is pleasing to the eye but the message it sends is far more valuable than gold or silver itself, why it's one of my favorite series. As mentioned above, each coin ever minted has a story to tell, it's not always obvious but a little digging can find deep meaning hiding behind a simple object.
Stay safe! X🐞X