This week in stacking - Warning Silver Gold Porn
This week I picked up a Queen's Beast 1 oz, Red Dragon of Wales gold coin and two more APMEX silver lego bars bringing my total to six. I love playing with the stack-able bars, so fun to hold and interlock them. Oddly satisfying.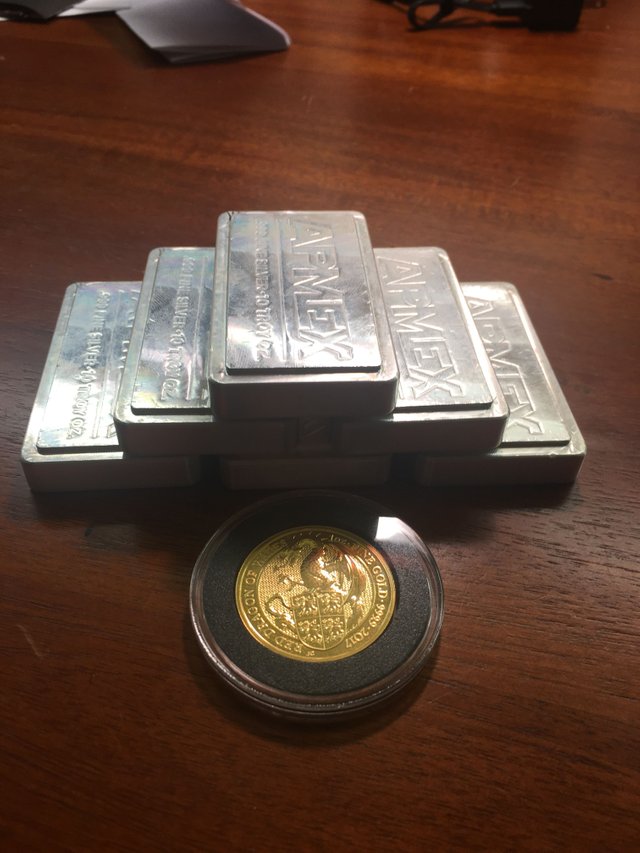 The Red Dragon looks amazing, I love these Queen's beast series and have all the 2 oz silver coins as well.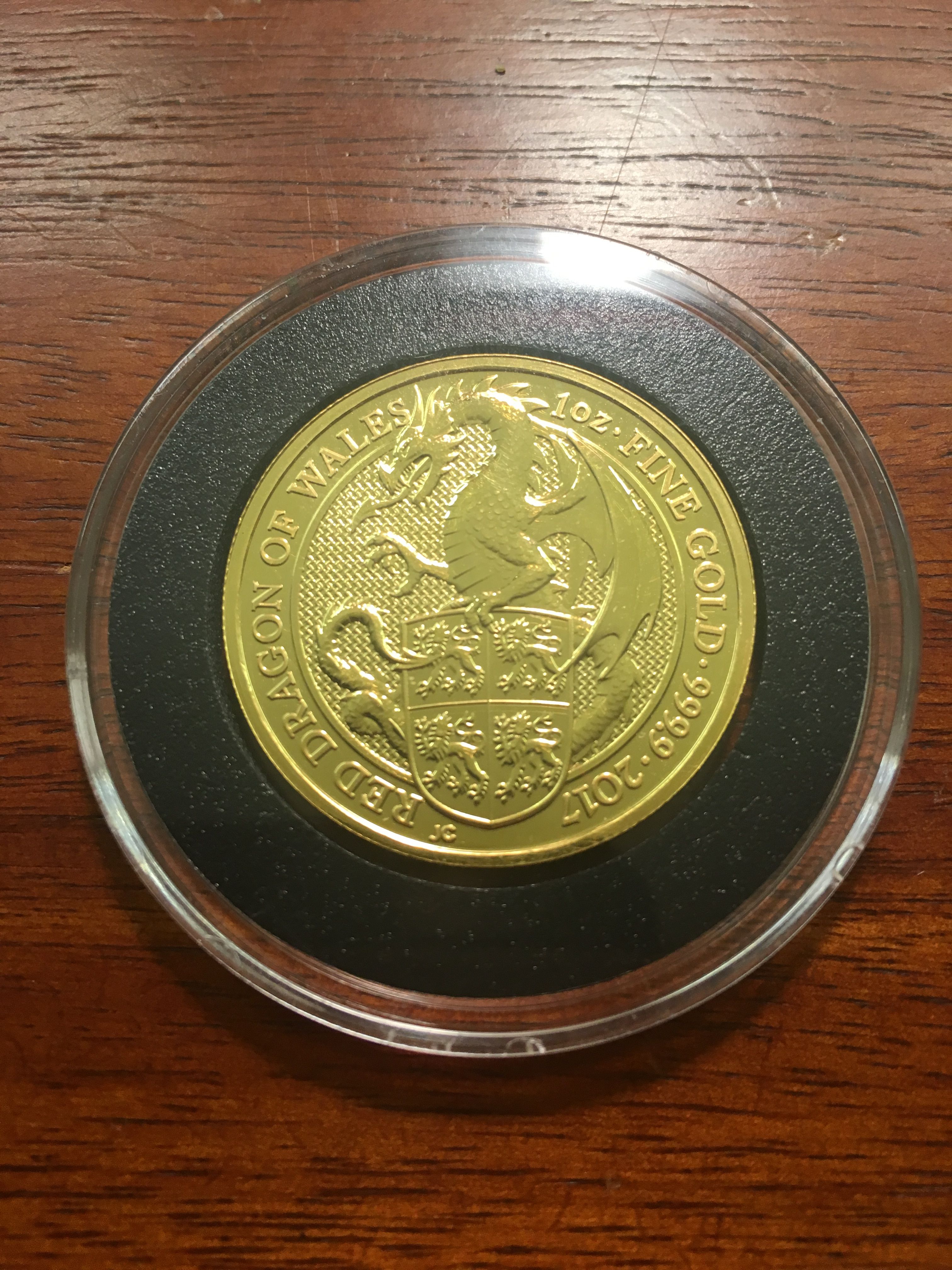 Good luck stacking out there and steem on!