Secret Santa : Lest best is true this time
Dear silver lovers,
I never worried to not receive the secret santa package as I am used to long delivery periods already. But when I heard the package fall on the doormat today I rushed to open it.
And guess what !
a. The package is shipped from Sweden (Sverige) so most likely from the real Santa.
b. It is heavy !
So let's see what is included:
The first is a chunky 2 ounce bigfoot round. What ? Two ounce and there is more. This Santa is very genereous...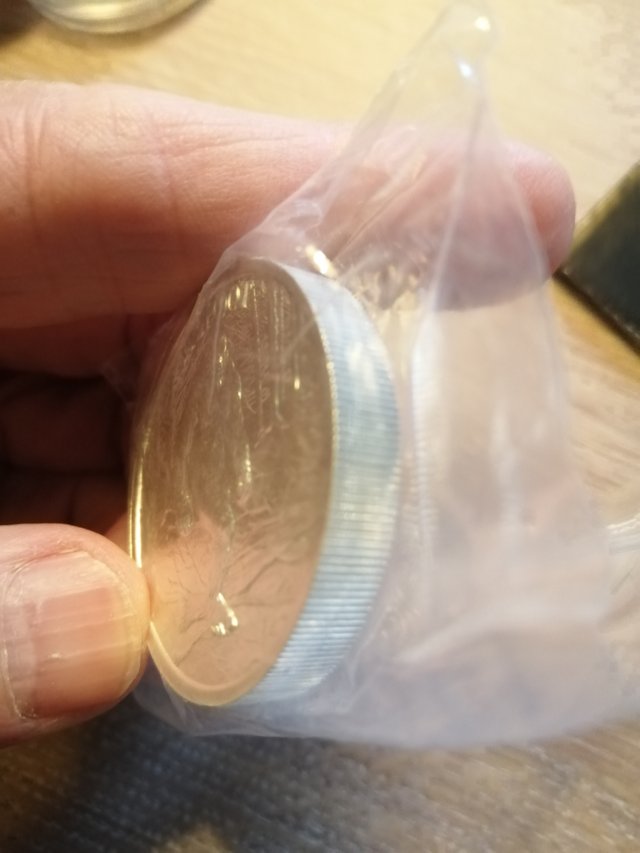 I love this round and did not have it yet.
The other coins included are two of the canadian wildlife series i.e. the Lynx (2017) and the Wolf (2018).
And last but not least A Death of the Dollar round with CoA!
Check 'm out on the picture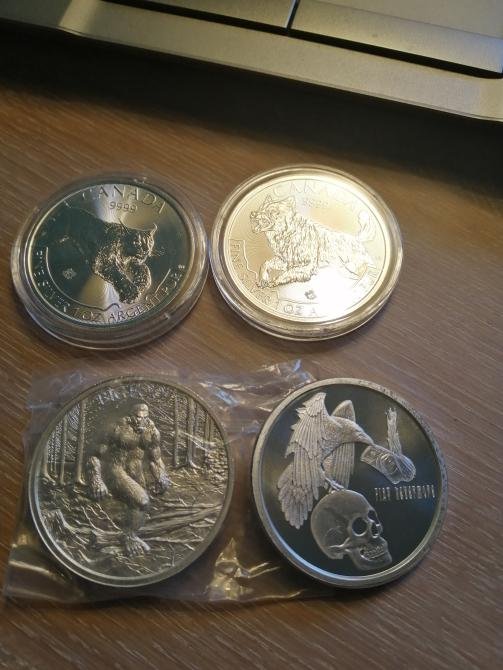 Thank you so much (secret) Santa but it is really too much! I feel guilty sending one ounce only myself (albeit a nice valuable one) but still…….maybe I can make up for it soon.
Also thanks to the Welshstacker @welshstacker for organizing this again!
Now waiting for the steemislverrounds, fingers crossed….
Bye
Goldrooster