Dutchies got their Steemsilverrounds 2019
Hi steemians and silver lovers,
When I got home from Spanish classes today I found a sign of the postoffice on my doormat about a shipment from abroad. As expected they added a tax- invoice of EUR 50,- which I am happy to pay of course.
I gathered some courage and per bicycle headed to our main village some 4 kilometers from here and with strong headwind and temperatures just above freezing (6 Celsius) this is no sinecure!
Do I not have a nice car? Yes I have but that is taken by my loving wife who works in Amsterdam.
Below are the beauties presented before a screen with tulips in a wooden shoe.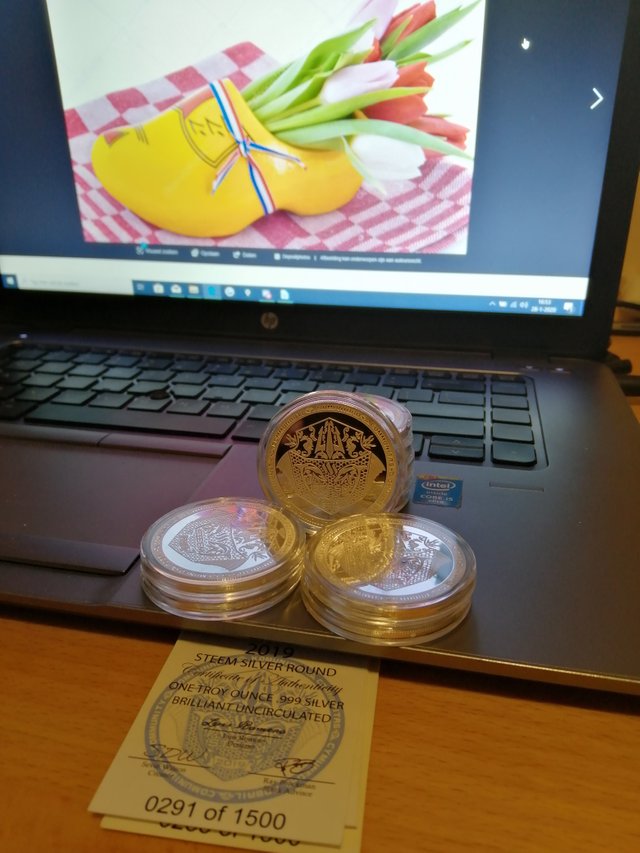 Ray, thanks so much for all the work and effort and I give them a special place.
I keep apart a few for other steemians here in the Netherlands.
I heard that bengy also got his , so the Dutchies have had their rounds…...
Saludos!
Goldrooster