So it has been market day and most times it means new coins and today is no exception with a small pile of silver coins.
I am not going into any great detail tonight as i am still frozen from being outside all day, there is a mix of mainly British silver coins and one French and one Belgium silver coins.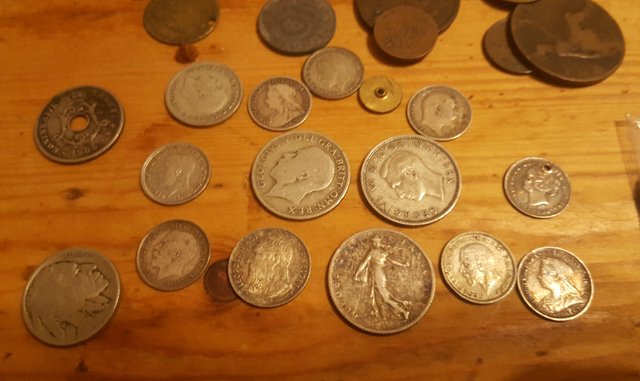 As you can see the coins are in various condition from good to very fine and coins which morons have drilled.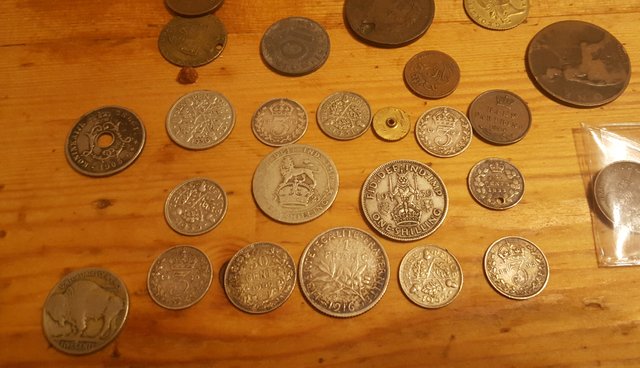 There was also this random bag with a Victorian silver 3 pence hanging underneath